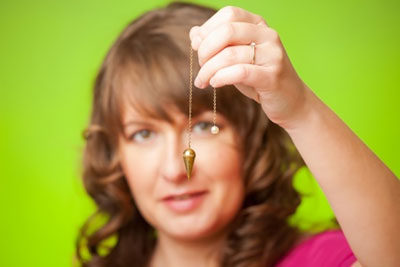 Automatic writing means writing without conscious thought and is essentially a way of channeling messages from Spirit and the subconscious. Instead of physically writing on paper, I personally use a pendulum and an alphabet chart. Some mediums write on paper, and others employ automatic drawing.
In preparation for a session with myself or a client, I first clear the energy in the space around me, my pendulum and my chart. Then my guides show me who is present by each moving the pendulum in a specific pattern that they have chosen. I ask permission to know the answers I seek. Very rarely have I been denied, but always for a reason. Usually either for myself or a client, it's because of thinking too much about the subject. Spirit is saying: "Stop It!" I call that "tough love." Read the rest of this entry »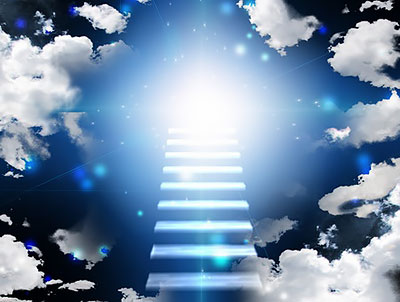 The shared death experience is a phenomenon that many have experienced. It is when someone who is close to you dies and you share a part of their transition experience. The shared death experience, like the near-death experience phenomenon, tends to be different for each individual experiencing the transition.
For example, my grandmother tells the story of when her mother passed, and right before she passed there was a type of glow that illumined her face during her passing. My grandmother, who has an affinity and connection to the angels, said that my great grandmother had an angelic look on her face just before she passed. This is one of many types of phenomena that can be experienced in the shared death experience. Read the rest of this entry »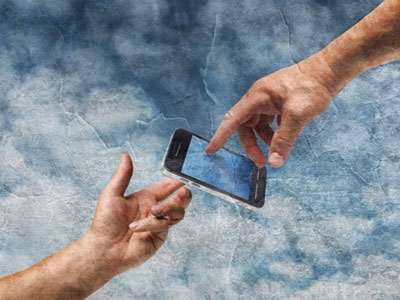 Many of us choose to see Heaven, the Afterlife, or Paradise, as a sort of "other world," a place we will never be allowed to see or experience until we die. The truth is, we interact with the spiritual realm every day!
Our current plane of physical existence is but one of many other dimensions. We have the ability to send messages to the spirit world, and vice versa. Even our jaded culture recognizes this. Have you ever heard the song Pennies from Heaven? Or maybe you are familiar with the old saying that seeing a red cardinal bird means that a dead loved one is thinking of us? These are just two small examples of many interfaces with the afterlife. Heaven is constantly trying to talk to us, but we're usually too busy or oblivious to even notice. So how do we learn to listen? Read the rest of this entry »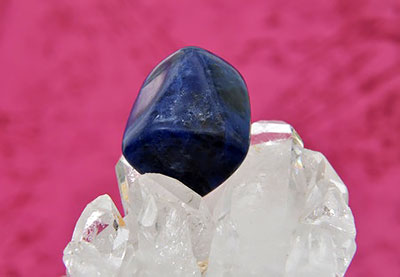 Connecting with angels can be a beautiful way of connecting with Spirit. Crystal therapy can be used to help you connect with these higher vibrational beings.
Angels are an extension of our source, and are loving, light beings that can help us in our everyday life. They are ministers of the Divine, and bring with them Divine energy and healing energy.
There are different classes of angels, including guardian angels, archangels, and the ministry of angels. When first connecting with angels, it is best to start with your guardian angel. Our guardian angel is a more familiar energy, since it is the angel that has been with you from birth. Your guardian angel has a mandate to follow you through your entire life experience. Read the rest of this entry »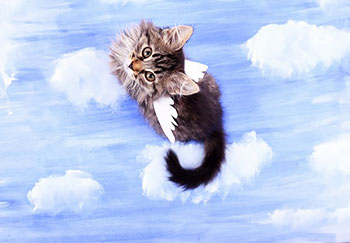 Everybody journeys through life with a guardian angel by their side. Your angel is a celestial being that is pure love and without ego. Your angel's goal is to bring God's perfect love into our life.
If you're not sure that you have an angel by your side at all times, try to ask their assistance with something and see what happens. Angels love to help us, but they are not allowed to intervene in our free will unless we ask. They are bound by a code of ethics that prevents them from interceding on our behalf, unless it's a life or death situation. But when we ask, it has been my personal experience that they love to help and they respond as quickly as possible. Read the rest of this entry »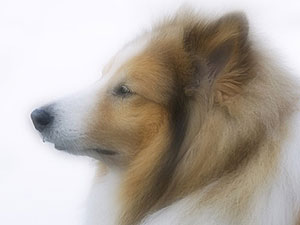 Recently, I found out that my favorite angel is suffering from cancer and was given six months to live. Of course I was devastated and my heart was broken. This dear, angelic friend just happens to have four legs, a sable and white coat… and one blue eye. In her physical form she's a Shetland Sheepdog, more commonly knows as a "Sheltie", but she is also one of the most powerful healing energies I've had the privilege to encounter in this life.
As an animal lover I've always known pets are special and they come into our lives for various reasons. Dogs especially are founts of unconditional love and they give us an opportunity to be guardians of the highest caliber. They are teachers as well as companions, soothing our spirits, lifting our emotions and many times teaching us patience and leadership. They are quite simply extraordinary beings. Read the rest of this entry »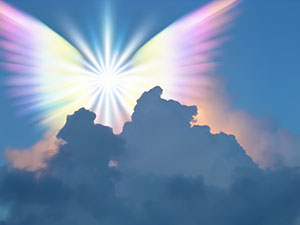 Angels are the Divine's messengers and helpers of the spiritual realm. They are the ones with pure light, and without Ego. We have been reading and hearing more people talk in recent years about their encounters with Angels. It's becoming more acceptable to talk about these experiences.
My mother worked with the Angels when I was a young child, and she encouraged me to do so in prayer and meditation. We had Angels in every room – either in a statue or picture. They were gentle reminders that the Angels were always with us. When people would enter our house they would ask what was up with all the Angels, and my mother's reply would be, "Can't we all use that extra bit of help?" Read the rest of this entry »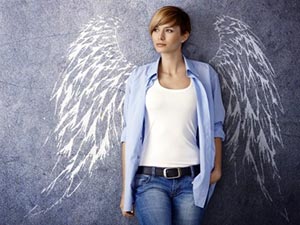 There are an infinite number of angels and guardian spirits in the spirit realms, and all of us have at least one such being whose purpose it is to guide, nurture, and protect us in our daily lives. They are there at our call. So how do we go about contacting them?
Our angels cannot help us unless we ask them. We have to make time to speak to them, and it is best to choose a regular time and method to do this. Some of us may feel more comfortable speaking aloud; others may prefer to journal, or silently meditate. Whatever we choose, our angels will hear us.
As we make this a practice in our lives, we get to know them better, including their name, their appearance, their aura. The better we know a person, the easier it is to speak to them; the same is true of our guardian angels. Don't be frustrated if you are just beginning this practice. Angels have very highly attuned energies, and it may take a while to adjust your wavelength to theirs. Read the rest of this entry »