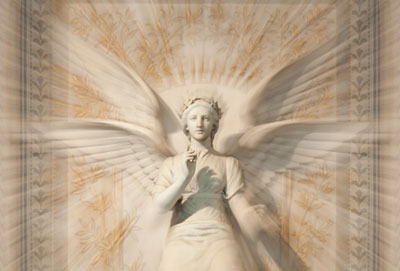 The archangels are extraordinary beings with extraordinary powers. They are here to help us on this challenging planet. The word angel is from the Greek aggelos and means 'messenger.'
We are able to draw from their gifts and powers to help us on our path and during the most difficult times in our lives. All of the archangels are healers. They come as master surgeons to repair our bodies, and to help us tap into our higher selves. They are reminders that we are never alone.
The belief is that most of them have incarnated on Earth in the past, and they therefore understand the inner workings of Earth's dimensions. Some angels have never incarnated on Earth, but feel an attachment to those of us in the human body and wish to help guide us. Read the rest of this entry »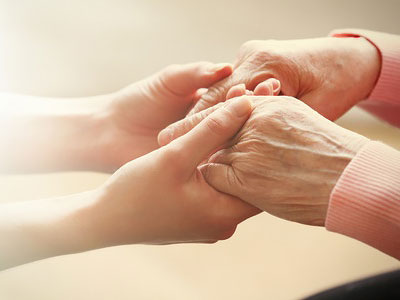 Walking into a store to do some last minute shopping,  I saw an old lady walking slowly, and obviously struggling to make her way across the parking lot, with her walker. She wore a very bright pink coat and her hair was styled in a way that made me think of the 1920s.
She was definitely having a hard time getting around, slouching and not able to stand straight up, even though she was a distance behind me. I was not in a rush, and try never to be because life is much more enjoyed when we don't feel like we have to be in a race.
Standing there for at least half a minute or more, holding the door, she stared into my face as she walked up. She seemed super happy, although it was hard for her to smile. She looked old and tired, like she may be on her final trip out on her own. Read the rest of this entry »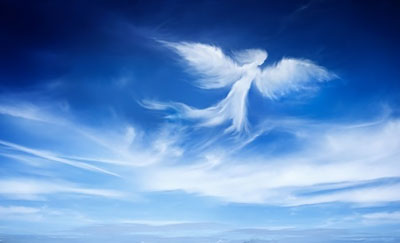 Ever felt a reassuring hand on your shoulder, heard your name whispered, or experienced a deep sense of love and warmth, only to turn around and see no one? That's unmistakably the sign that an angel is nearby. Our protective angels let us know they are there… if we take the time to look.
Our angelic guardians, who see all the things we do not, want us to notice the beauty around us! Take a moment away from work, put away the electronic devices, and really observe…there is so much you probably never saw before.
One of the first and most obvious places to look is the skies. Clouds, to be specific. Finding shapes like wings, hearts, or halos in the otherwise random cloud formations is a sure sign of angelic presence. Animal shapes might appear too – some angels walk on four legs! Read the rest of this entry »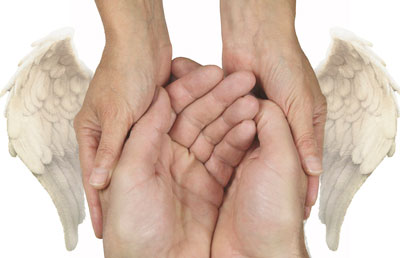 Some people are highly attuned to their emotions, feel out of place in the modern world, and feel called to make a difference during their lifetime. Appropriately, some of these special souls are called Earth Angels or, alternately, Lightbringers.
We are surrounded these days by greed, selfishness, discrimination, and the many other symptoms of a world out of balance. It is said that it is the purpose of the Lightbringers to restore the harmonies that originally existed.
How do we recognize them? They are all sensitive and empathic types. They literally feel much more than the average person, and take everything to heart. It may be necessary for them to have more quiet or alone time for this reason. Read the rest of this entry »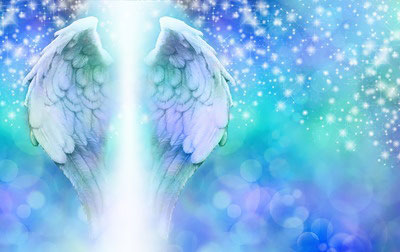 Do we really have angels that are with us all the time? If our angels never leave us, then why do we sometimes feel so alone?
Yes, we all have angels in our lives, several in fact. Our main angel, or guardian angel, accompanies us from birth until death. And no, your crossed-over relative is not your guardian angel.  A guardian angel goes through many lifetimes with you and knows all your past secrets and all your future secrets, even before you yourself are aware.
I'm sure all of our guardian angels shake their heads many times at each of us, with our irresponsible use of free will, and some of the unfortunate choices we make in our lives. I can picture my guardian angel at different points in my life, just throwing up her hands and saying, "Here she goes again – another bad life choice!" However I know she never leaves my side, which is my comfort in this lifetime. Read the rest of this entry »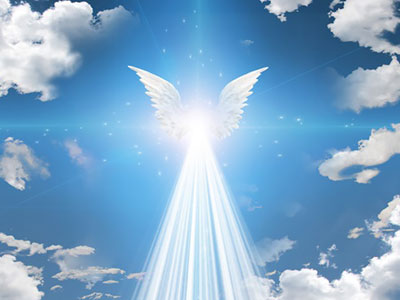 Angels are here to support, guide and comfort us in our daily lives, not to live our lives for us, or make decisions on our behalf. We grow in strength, wisdom, character and self-esteem when we face and overcome challenges.
There are of course many stories of angels intervening in life-threatening situations, which is wonderful. This phenomenon has been well-documented.
Over the years, I have seen time and time again that some of the key primary purposes of the angels in our lives is to remind and reinforce for us that we:
are not alone;
we can and will overcome the challenge that is in front of us at the moment;
we can link back into the best part of our hearts, which is where our true strength lies. It is that part of us which they hold sacred for us.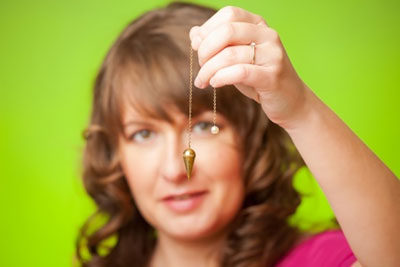 Automatic writing means writing without conscious thought and is essentially a way of channeling messages from Spirit and the subconscious. Instead of physically writing on paper, I personally use a pendulum and an alphabet chart. Some mediums write on paper, and others employ automatic drawing.
In preparation for a session with myself or a client, I first clear the energy in the space around me, my pendulum and my chart. Then my guides show me who is present by each moving the pendulum in a specific pattern that they have chosen. I ask permission to know the answers I seek. Very rarely have I been denied, but always for a reason. Usually either for myself or a client, it's because of thinking too much about the subject. Spirit is saying: "Stop It!" I call that "tough love." Read the rest of this entry »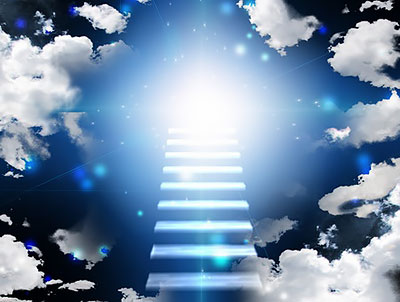 The shared death experience is a phenomenon that many have experienced. It is when someone who is close to you dies and you share a part of their transition experience. The shared death experience, like the near-death experience phenomenon, tends to be different for each individual experiencing the transition.
For example, my grandmother tells the story of when her mother passed, and right before she passed there was a type of glow that illumined her face during her passing. My grandmother, who has an affinity and connection to the angels, said that my great grandmother had an angelic look on her face just before she passed. This is one of many types of phenomena that can be experienced in the shared death experience. Read the rest of this entry »