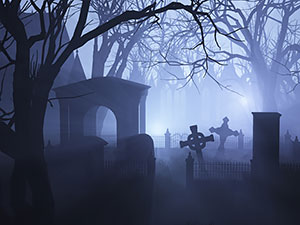 One of the unusual paranormal experiences I have had with haunted homes began in August of the year 1999. My sister and brother-in-law at this time bought some land to build a new house. And since the land was still not dug into, the property offered a great opportunity to show my son what it was like to camp in the "great outdoors" with no electricity, and living "off the woods". It was a fun way to give him a taste of how life was back in them good 'ol days.
I expected it was going to be hard on him to be without a TV or computer games. But I had some ideas about how to entertain him. There was a small stream off the land, and there was plenty of fish to be caught. And then there was also the telling of ghost stories at night around the campfire, like my uncle told us kids when we went camping. Read the rest of this entry »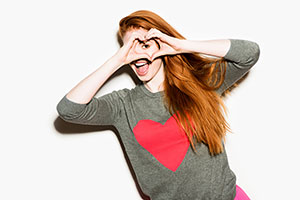 The first person any of us learns to love is our self. And that's how it should be, even if many of us forget how to do that somewhere along the way.
We live in a culture which is often harsh, judgmental, and narrow-minded, causing many of us to stop loving ourselves. Everyone has had a time when they felt "less than", or imperfect. This becomes a snowball effect where we gradually put ourselves down all the time. But it doesn't have to be this way.
How can we expect to show love for anyone else if we do not first love ourselves? So many of us think of love as an abstract "thing." Love is not a thing; it's an action. We need to make it a part of our conscious thought. Unconditional love of self is the basis of all healthy relationships. Read the rest of this entry »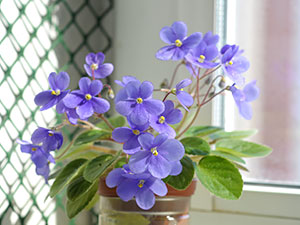 The delicate African Violets on my window sill are beautiful this season. The window is the best place for them, as each one soaks up the sunlight from the East. The Sun smiles on them this morning.
The key thing with violets that many people don't realize is that we hurt them the most by over-watering. Water is a good thing for plants, right? Violets, however, are native to the tropics where heat, sun, and a dry atmosphere is more prevalent.
The unique needs of these violets teaches us how to follow our own path. This is the true beauty of nature. See, each of us is different. When we look around us, we can't follow someone else's path, or be jealous, or worried that the path they are following is different from our own. Read the rest of this entry »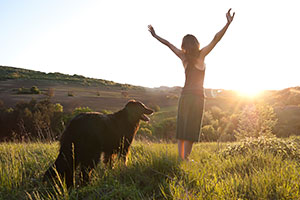 As I worked through my struggles in life I became a very negative and pessimistic person. I grew up in a home that was fear-based. I was told not work downtown as I would be mugged, raped and murdered. I was told not to change jobs, as the new job may not work out. I was made to believe that I would never find the right guy. I was also told to stay with the wrong guy I was dating, because I may not find a more suitable partner.
Well, the other side of the coin in all this was that I am rebel at heart. I had to prove those messages, and their messengers, that they were wrong. And I tell you, I did! I overcame so many obstacles in my life that after a while I developed this attitude, I mean a really bad attitude, of resentment, hurt and anger. Read the rest of this entry »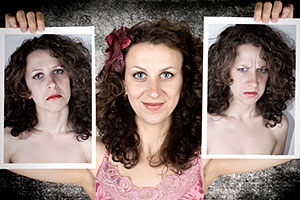 Most humans respond much more strongly to negative than they do to a positive event. No matter how hard we try to look at the bright side of life, a piece of bad news, malignant gossip or fear-inducing information is a lot easier to run with than good news.
We also react to someone else's bad behavior much more strongly than pleasant conduct. Case in point is my own experience, directing fine art galleries some years ago. Ten clients would be nice and easy to please, but if the eleventh person was having a bad day, that is the one that would get my attention the most. Since that time I've gotten a lot better at being able to tune out drama resulting from low vibrational frequencies, but it remains close to impossible not to be adversely affected from time to time. Read the rest of this entry »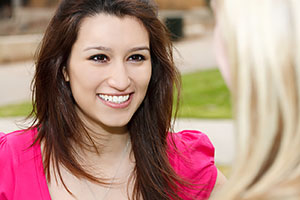 Over the years, with the advent of the Internet, much of what continued to improve my Tarot reading abilities was the online community and other readers teaching me. Some of the best mystic teachings have been conducted through Tarot community forums and newsgroups. This has produced a generation of new readers and I am often most delighted to hear my clients comment on the cards I offer up, even hearing their own interpretations.
So, one has to ask, why is a Tarot reader needed in the first place, if it has become so accessible to read one's own cards? Read the rest of this entry »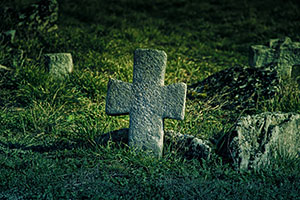 Some time ago a friend asked me to come to her parents' house, because they felt their home in Kirkersville, Ohio, may be haunted. The property and area has a rich history going back to the early settlers, and it even served as a battlefield during the Civil War. I have been to this house before to investigate a possible haunting, but this time around there was a different type of energy present. She was female, and she was in distress.
Every time I do a ghost hunt in a house, I talk to the occupants first to see what was possibly going on and how long they have been experiencing the disturbances. It appeared in this case that the trouble started when they broke ground for a new house they were planning to build. Read the rest of this entry »
When I do readings I usually look at the aura of my client. I can tell right away if they are getting the proper amount of sleep, because I can see if they have enough energy, or not. I believe that adequate sleep is not only vital for our physical and psychological health, but it is fundamental to our psychic awareness and our spiritual well-being and development.
Lack of energy is sometimes due to poor diet or people around them draining them, also known as energy vampires. But it is more often a case of people getting less than their fair share of sleep every night. This can have a negative domino effect on a person's energy levels, and in turn create some health issues. Read the rest of this entry »