Archive for the 'Numerology' Category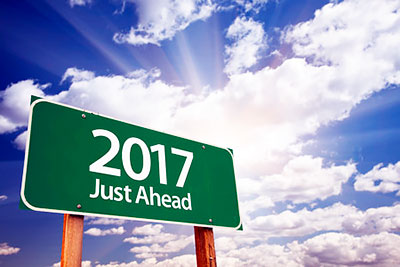 This year, so far, has been a difficult time for many, not only for my clients, but for myself, as well. The static on the planet continues to increase. Actually, I first noticed the dramatic increase during the first week of June 2015, but today I want to focus on the year 2016.
In recent weeks, I felt the past resurfacing and washing over me like a surfer wave. For one thing, we are in a nine year in numerology, which denotes a year of goodbyes, endings, deaths and ultimately rebirth.
If you experience the past washing over you, as well, whether in the form of reliving past experiences, saying goodbye to some part of yourself that you no longer need, or letting an actual person from your past go, the point is to think about what these intense episodes are teaching you. What is the purpose – the lesson? Read the rest of this entry »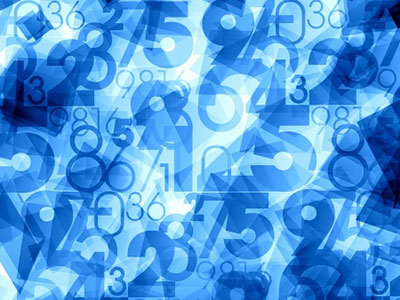 Two ideas in the psychic realm often overlap: our angel guides and the symbolism of numbers. Each of us has guardian angels or spiritual guides. If we are spiritually aware we often also notice that we see certain patterns of numbers throughout the day and in our dreams: the time, dates, addresses, phone numbers, road signs. These are often messages from our angels!
So, how can we draw meaning from what seem like completely random numerical patterns? Let's use the number 12, or 1212, as an example. The number 12 is a powerful cipher in Numerology: it represents the completion of a cycle, as well as the anticipation of new beginnings. Pisces is the twelfth sign of the Zodiac, for example, and December is the twelfth and final month of the year. Read the rest of this entry »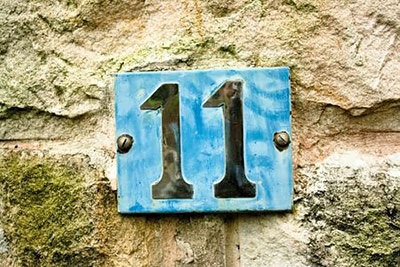 In my previous blog about Guiding Numbers, I explained that many spiritually aware people are frequently seeing certain number sequences; how these numbers could be affecting our lives; and what some of the sequences may mean. These number are typically seen on digital clocks, license plates, receipts, home addresses, text messages, and so forth. They are signs given to us by our spiritual guides, or the Universe. In the previous article I listed the most basic sequences of 000 through 999, but I didn't elaborate much on 11:11. This number sequence is one of the most important to be aware of, in my opinion. So, if you are seeing 11:11 all the time, the following information definitely applies to you. Read the rest of this entry »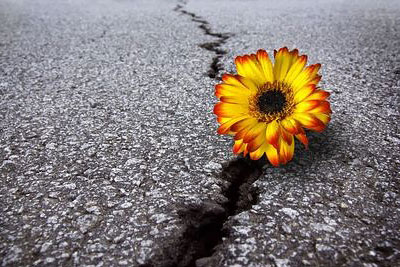 This is a year of miracles, but also a time of uncertainty, and you may find yourself slipping into a feeling of fear, and start thinking of all the "what if's".  It can be about your job, relationships, or your own direction. You might be asking "where is the love, my miracle?"
Your dominant energy can often block the possibilities and miracles that are available to you. So, how do we get past the fear, with no judgment, and just be in a neutral state with curiosity?
The dirty little secret about fear is simple: False Evidence Appearing Real (F.E.A.R). It holds us back from living our dreams, being seen, taking action on our ideas, moving past our discomfort zones and offering our gifts and talents to the world. Read the rest of this entry »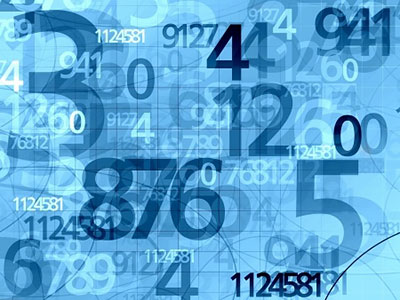 Using some of the basic numerology information derived from a person's name and date of birth, can add extra dimension to a psychic reading. Numerology can reveal some interesting additional information.
The principles of Numerology are used in Tarot, Astrology, the Kabbalah and esoteric Judaism, among other metaphysical disciplines.
From your date of birth and name, your life purpose, potential, and personality can be ascertained, as well as some additional fine detail.
Each letter of your name corresponds to a number. Each number represents certain qualities.
1 – New beginnings, assertiveness, leadership, individuality.  Negative: Stubbornness, bullying, deep seated inferiority complex. Read the rest of this entry »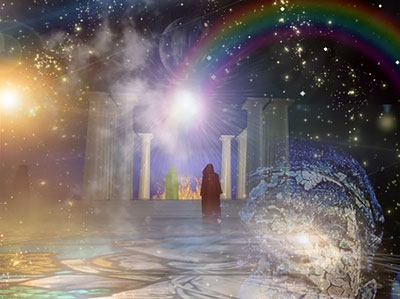 The soul moves through seven planetary realms before arriving on the earth plane. This is why Christian baptism traditionally involves seven immersions of purification. They correspond to the seven planetary realms.
Initiates of the ancient mysteries were also immersed seven times. They were overseen by four priests. Baptisms nowadays generally involve three handfuls of water symbolizing the trinity, but this practice is rooted in the original seven immersions.
In the Mysteries of Eleusis, revered by the Greeks and Romans, the Torchbearer holds the Sun. The Altar Superintendent holds the Moon. The last priest holds the Caduceus (Mercury), which is a winged staff with two snakes wrapped around it. The Caduceus was an ancient astrological symbol associated with the Greek god Hermes, the messenger for the gods. Read the rest of this entry »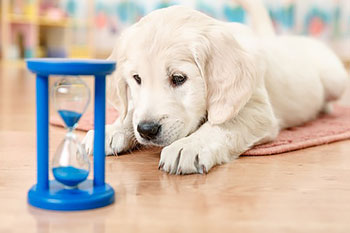 Recently a little miracle came into my life that reminded me of the importance of simplicity, unconditional love, and most of all patience.
Often we feel like we are being pushed or pulled in so many directions in our lives. We are moving so fast, it's hard to find time to just relax, or take time for the sacred, simple things in life. When this happens with me, I know I have to regroup, take some down time, and return to my simple but meaningful rituals and practices.
I am a nature girl, a bit of a mermaid, and an animal lover. I look to these traits to ground and bring me back to center. My husband recently went out to purchase a Boston Fern that I wanted, and came back with a little dog – an English labrador that he found at the fruit stand near our home. Read the rest of this entry »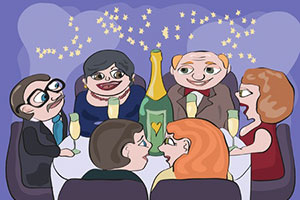 We all have to attend those birthdays, holidays, weddings and other "family affairs" from time to time that can be so very draining. Even for days, weeks or months before we feel the dread of that "special event." It often takes a little piece out of us each day leading up to the occasion. The familiar phrase, "you can't go home again" from a book by Thomas Wolfe, entitled Look Homeward Angel, comes to mind.
At these events we have to face the cumbersome task of having to compare notes with the other members of the family. Some have changed, while some who have not. There are often many questions: what are you doing now, are you married, seeing someone, any children? Even discussions about politics and religion that can create much discomfort. Read the rest of this entry »