tarot spread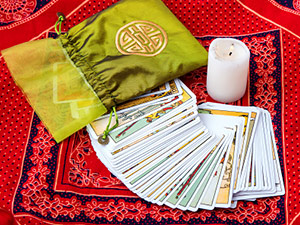 Even if you're not already practicing divination, chances are you know something about the Tarot. This is one of the oldest divination tools known to man and, with its countless individual variations, presents an opportunity for anyone wanting to know more about them self to find out.
Before you start a Tarot reading always clear your thoughts and focus on your questions when shuffling your cards. If you're wanting to read cards, or have them read for you, you'll want to invest in a good deck. It's important to choose one which reflects your taste and personality. If you're just starting out, the classic Rider-Waite deck is a always a good choice.
Every Tarot deck contains 78 cards of Major Arcana consisting of 22 cards and Minor Arcana consisting of 56 cards. Study one card at a time to learn its meaning. A good book on the subject can also help. Continue reading →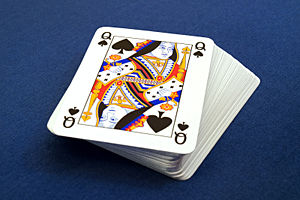 When I do psychic readings with playing cards, I try to be creative with them to help me to open up my psychic abilities even more.
You may ask how anyone can use an ordinary deck of playing cards, instead of the Tarot or oracle cards to do readings. I can feel the energy by looking at the cards to get the 'vibes' off of them when I do a reading.
When I was younger I used to give readings to friends, and I discovered the cards can give off a very strong energy if they are face down. When I am guided by my spirit guide, or when my psychic abilities kick in, I feel a heat or I feel my hand will be drawn to the cards.
I usually do a 15 card spread and I would close my eyes and slowly go over the cards. The positive cards would give off a heat and I would slowly go over the whole deck until the 15 cards are all done. At times I may get the 16th card as a 'good luck' card, and nine time out of ten times I usually pick up a face card of the person in question, or a court card of that person I was reading. Continue reading →