angel cards
Published
July 6, 2020
|
By
Lucinda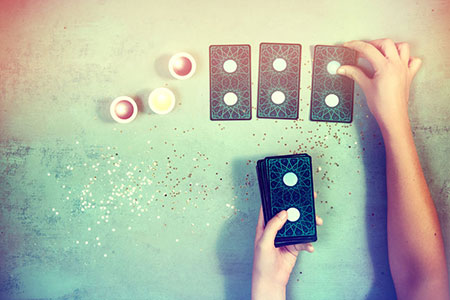 I love reading angel cards and consider them as one of my most trusted tools for giving precise and professional forecasts. While I have been a professional psychic for more than a decade, the beauty of oracle cards is that no specialized training, talent, skills or experience is required to begin using them effectively.
You don't have to be a professional diviner or gifted psychic to use oracle cards in your personal spiritual practice. With a deck of cards anyone connect with the angelic or spirit realm as soon as they feel ready to do so. However, to begin reading angel cards as a part of your spiritual practice, you may want to consider the following guidelines to get the most out of your reading experience.
Choose Your Cards Wisely
There are many places you can buy angel cards both online and offline. Wherever you decide to purchase them from, ask yourself whether or not you feel drawn to a particular pack. By doing so, you will be allowing the spiritual realm to guide you, intuitively, to the best divination tool for you.
Connect With Your Cards
Once you have purchased your angel cards, take a look at each one and shuffle them, gently, to get a 'feel' of what they are saying to you. Most cards come with a full set of instructions.  However, should an angel card suggest something different to you personally, than what the guidelines state, then always go with your intuition first, as this is how spirit will guide you.
Posted in

Angels, Divination, Intuition, Psychic Readings, Self-Help, Tarot
|
Tagged

angel cards, angel messages, angel readings, Angels, become psychic, cartomancy, Divination, divination tools, diviner, fortune telling, inner guidance, Intuition, oracles, predictions, psychic attunement, psychic forecast, psychic predict future, psychic reading, Psychic Readings, psychic tools, reading, sacred space, self-help, spiritual practice, Tarot, tarot cards, tarot deck, Tarot readings, tarot spread
|
Leave a comment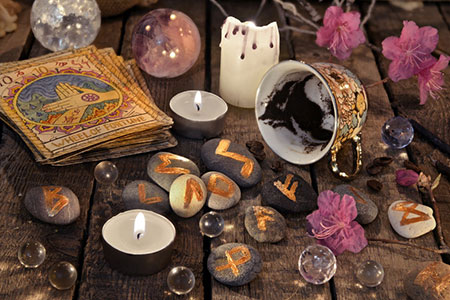 Every psychic has a different set of gifts and abilities, and because of this different psychic tools work better for different individuals. Let's take a closer look at some of the more familiar divination tools used by readers today.
Tarot cards date back to the Renaissance and represent different archetypes and symbols. Each card pictures a specific individual or action, and the cards are used in different layouts, or spreads, to provide insight and meaning. Usually, a specific question is asked, to which the cards help provide an answer.
Angel oracle cards are similar to the Tarot. As the name suggests, each card features a different image of angels and archangels. Angels cards help us to communicate with our spirit guardians, as they look out for us. Each card typically has a short message, which help us figure out what our guardians are trying to say.
Crystals are very popular metaphysical tools. They come in many types and colors, and each has a unique set of properties, For example, rose quartz is used for love energies, and hematite for strength, and so on. No two crystals are alike. They can be used to channel, intensify, deflect, or purify energy sources, depending on an individual's needs.
Many practitioners have an entire toolkit of just crystals. The crystal ball is often seen in depictions of psychic readings. A crystal ball is used to scry, in order to practice seeing the past, present, and future. They are also useful in finding missing persons or objects.
Posted in

Angels, Astrology, Crystals & Stones, Divination, Energy, Psychic Readings, Runes, Self-Help, Tarot
|
Tagged

angel cards, angel messages, angel readings, animals, Astrology, cartomancy, channelling, crystal ball, Crystals & Stones, Divination, divination tools, dowsing, energy field, energy flow, energy imprint, energy signature, energy vibration, gifts, herbs, Horoscopes, oracles, pendulum, psychic abilities, psychic attunement, psychic development, psychic reading, psychic tools, psychometry, reading, Runes, scrying, spirit animal, Tarot, tarot cards, tarot deck, Tarot readings, tarot spread, totem, traditions
|
Leave a comment