Love Is Everything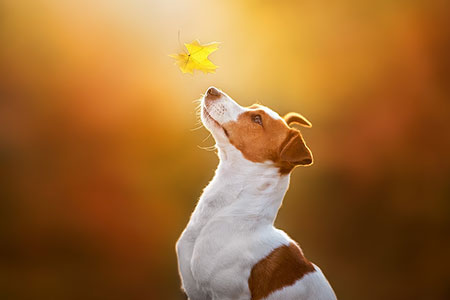 Hello friends of my mommy, Mountain Sage. My name is Babe. I'm her one and only favorite pup and she thinks I am a 'cutie-patootie.' Well, I don't know about that, but I'm sure glad she thinks so. I try to be. I really do. But there are so many instructions: "sit, down, stay, no-jump, hold hands, leave it." Phew! What's a cute four-legged fur baby like me to do?
Well, there are treats sometimes, and that helps, but The Sage is not always so generous. Sometimes, she seems to think I should do all those silly things for free. It's okay, I guess. Anyway, if I want to get those cuddles and kisses, as well as go to Bow-Wow Camp (which are two of my very favorite things), then I simply have to do it all her way.
But, when I'm outside hunting, then I do it my way. The Sage is most definitely not a hunter, I can assure you! Nope, not even one little bit. So, I have to bring home the bacon, right? A nice little mouse, for example. I brought it in the doggie door, as a gift, while she was on a phone call with a client.
I assume it was a client because that's when I have to be 'all quiet.' Anyway, she made all these mad gestures. She clearly could not contain her excitement about the juicy mouse. Strange, I tell ya! Making all those weird motions. I mean, really, it was just a plain ole' mouse. Nothing special in my world, but she acted like I've brought a month's supply of meat into the living room?
Then, there was the frog. It showed up on the porch after a heavy rainstorm. I had never seen anything hop quite like it did. It was intriguing – all shiny, plump and green. I decided to lick it on the back. I was just curious. No need for The Sage to become all hysterical, right?
But I have to be honest: that frog was the most vile and disgusting taste I've ever experienced. I had to spit, and spit, and spit to try and get that yucky goo out of my mouth. "It's poison," The Sage was complaining, as she picked it up and put it outside the fenced garden. Well, I guess she might have been right. Anyway, I was a satisfied dog and more than glad to see it go.
How it is that animals understand things I do not know, but it is certain that they do understand…perhaps there is a soul hidden in everything and it can always speak, without even making a sound, to another soul ~ Frances Hodgson Burnett
But there was no need for us to go to the vet? I mean, really, it was just a tiny taste! One little lick on that frog's back, but The Sage is worried I may have poisoned myself. So, she watches me like a hawk, and won't let me out of her sight for hours, until she decided I was going to live after all.
Mornings are the best. Although we snuggle all night long, The Sage wakes up acting like she hasn't seen me in days, even months. Then she sings Puff, the Magic Dragon and other silly songs from one of the previous centuries. My guess is she sometimes makes up some of the lyrics, especially that one Sonny and Cher song, Babe, I got you Babe. I'm pretty sure the original song does not say: "Put your little paw in mine." At least, once she gets all the feelings off her chest, I get a yummy breakfast. And then we go walkies, before she gets down to business with her clients.
Moral of this story: love is everything. I love her and she loves me. We are both children of the loving Great Spirit. All things bright and beautiful. All creatures great and small. All things wise and wonderful. 'Tis God that makes us all.

About The Author: Mountain Sage

For thirty-six years, Mountain Sage has been providing her much sought after insight, coaching and spiritual counseling to clients locally, as well as internationally. Many other psychics, spiritual counselors and healers, professionals, celebrities, and individuals of all backgrounds, have relied on her gifts to find their way through muddled times. Mountain Sage is the student of an exalted Gurugi in Bombay, and Shaman of the Fireheart Sweat Lodge in Santa Fe, New Mexico. Her extensive training includes Oracle, Healing, Universal Laws & Principles, the Sacred Circle and Psychic Shielding. She specializes in Ascended Masters, Altars, and Minerals. She holds the great honor of Oracle Carrier by her tribe due to her outstanding psychic ability, passion for the psychic realm, integrity and sacred work. She blends mystical understanding with practical application, and her art is connecting with the Divine. Get a psychic reading with Mountain Sage at PsychicAccess.com.