The Other Side
As psychic medium I find that people are often intrigued with the spiritual gift of connecting with those who have passed on from this world. Truth be told, I believe we all have this gift, it's just that many of us forget it, or purposely hide it at an early age.
This divine birthright, as I see it, gets pushed aside. It is tucked way, way in the back of our minds, because at some point you were told you were wrong in what you saw, felt or heard. Let me share a little about myself, and see if you relate with my true experience.
When I was about four years old, I had my first memorable experience with an entity who was no longer in physical form. I don't say ghost, because honestly there is a difference between a 'ghost' and someone in spirit who has crossed over (but that is for another blog). I was at a friend's house. Our moms were best friends, so I was visiting at their house a lot. Ever the little 'helper bee,' I was once again helping with chores, and my friend's mom sent me downstairs to get some towels out of the dryer. Continue reading →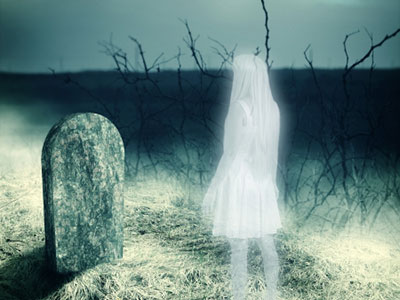 Do onto others what others would do onto you. Well, that's what the idea would be for the dearly departed who are still awaiting their loves ones, or who are very attached to their earth.  In the movie Beetlejuice, the 'Handbook for the Recently Departed' suggests that there are a few categories that exist. I believe that there is fortunately no end in sight for work in the afterlife. After all, if that is the case, should one not be just waiting to be going onto ones better life?
This article is, after all, only meant in jest, yet if one could imagine being a ghost, left in a home for almost a century, what would one do? I would ponder the boredom of hanging out with a total stranger, perhaps a culturally devoid renter, or perhaps even just a very frustrated painter. And then I think back to all the spirits of perhaps even the prehistoric ancestors wandering our earth, still looking for the monoliths that they may worship, still encountering us with frustration.  And even then, what would the spirit do? After all, when in a computer game, one would be able to buy with credits a handbook, or even a treasure and an extra life. Yet within the domain of a home, the ghost would perhaps have little to do. How would they cope? Continue reading →