The Other Side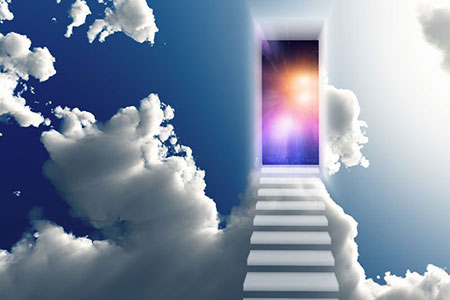 I remember watching with fascination Sliding Doors starring Gwyneth Paltrow. In this film she finds herself in two parallel worlds with two very different realities that result from her choices and decisions.
Seeing this film prompted me to explore the fascinating subject of parallel worlds. According to physics, the existence of parallel worlds or a multiverse is a genuine possibility.
A parallel world is believed to be another world that exists alongside this one, yet it is undetectable to and independent of this world. It has also been suggested that another version of you could exist in one of these alternate realities, while there may other parallel worlds where you do not exist at all.
Could it be that each choice or decision we make in this world creates a very different reality in another world? For example, in another world, instead of going to your high school prom back in 1980, where you fell in love with Frank and later married him; you didn't go to the prom that night, Frank never existed, and you ended up never getting married.
There are various schools of thought that this Universe is not singular – but one of many. One theory is that the Universe in which we live is infinite. However, matter can only rearrange itself up to a finite point and then it has to start repeating itself, thus creating Universe after Universe.
Another viewpoint is that there are multiple universes that all contain a planet Earth and more doppelgänger replicas of you! Furthermore, in these other worlds, you have to make different decisions – just like Gwyneth Paltrow has to decide in Sliding Doors if she is going to get on the train, or not, leading to different outcomes in each parallel life.
Some physicists theorize that the Big Bang, which may have given rise to the birth of the Universe, was not a one-off event. It may have prompted other Big Bangs giving birth to other Universes.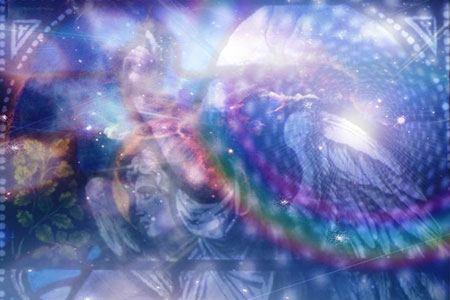 Seeing has always been a matter of believing. That is why many humans struggle to accept the existence of other dimensions and alternate planes of existence. They find it difficult to believe that the spirit realm co-exists side-by-side with us, because they cannot see it.
From very early childhood I have been blessed with the ability to 'see.' Believe me, if everyone in our world was clairvoyant, the world might just be a better place by now.
Just imagine! No more hatred and cruelty, no more greed and violence, and no more people stepping on their neighbors for various selfish reasons. More love, more peace, and more joy for everyone. If everyone could see the things that I sometimes see, I think people would be more concerned with elevating their spiritual growth and fulfilling their soul purpose.
I remember the first time seeing spirit. I was a little girl and did not comprehend what was happening? They were there, but also not. I could kind of see through them? Confused and frightened, I immediately ran to my mother. Her answer to me was: "No need to be scared. Don't pay too much attention to it, Gabby. Everyone in the family sees these things. They will not hurt you."
Since that day I have always felt very privileged and blessed to be able to 'see' spirit.
Over the years years I have also seen my guardian angel, who really looks like an ethereal being from a painting. The most beautiful colors and breathtaking light emanates from my angel. I remember thinking is it a man or a woman? It was truly magical and comforting. Angels are very real.