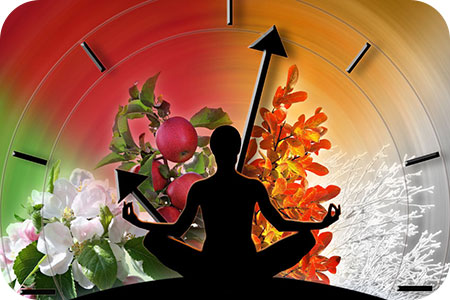 The Wheel of the Year is turning again after last month's Autumn Equinox in the Northern Hemisphere and Spring Equinox in the Southern Hemisphere. One can now feel a shift in the air. In both of these seasons I usually feel this change in my body, along with emotions of hope and excitement.
One of my favorite movies to watch again as Autumn approaches is, You've Got Mail. Yes, I'm a romantic. To quote the film, "Don't you love New York in the Fall? It makes me want to buy school supplies. I would send you a bouquet of newly-sharpened pencils if I knew your name and address. On the other hand, this not knowing has its charms."
In Astrology, most of the planets are now direct again, or moving forward, with the exception of Uranus and Neptune, and we are clear of Mercury Retrograde until mid-November. And Mars is getting back up to speed;, helping with the forward movement.