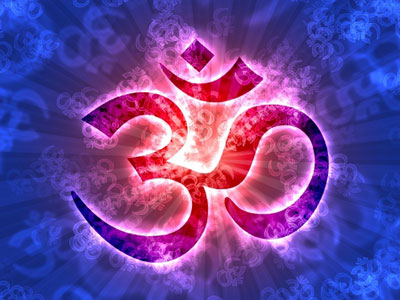 This morning, I ran into one of my friends in our little Spanish town, and we decided to grab a coffee and catch up. I was delighted at how she took an interest in my Om/Aum pendant. She commented on how I seemed to treat my pendant as something rather sacred, and with respect – an interesting observation! She loved the flow of the shapes, and asked if the pendant had any specific meaning.
I had to remove the pendant and study it closely to try and remember what I was taught years ago, in order to give her a brief description to the best of my ability. One by one I tried to connect with each swirl in the design and was surprised that I had remembered quite a lot of what my mentor had taught me. It was a long time ago, when we used the Om/Aum chant in our meditation sessions.
With my pendant on the table I began to explain the meaning of the dot at the top of the symbol, and recalled that this related to the silence after chanting Om/Aum. It represents the Enlightened Self, and is known as the transcendental state of Turiya. Read the rest of this entry »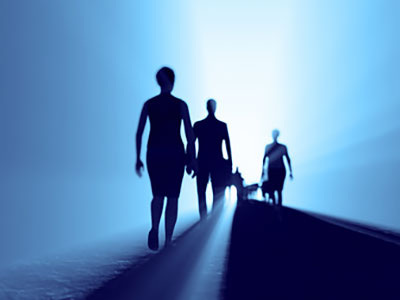 Rescue sessions intrigued me from the very start of my mediumship career. In order to facilitate a rescue, several times per year the advanced mediumship class at my spiritualist church would sit in a meditation circle. Reverend Doreen would then go through a process to invite people to come through, if they wanted or needed help. These were people who had passed into Spirit but were confused as to their current whereabouts or circumstances, and didn't know what to do next.
About eight of us would sit quietly on our chairs until someone came through to one of us in the circle. We spoke in their 'voices', sometimes even using their accents. Reverend Doreen would question them as to their names, occupations, the last thing they remembered, and so on. These stories were fascinating and came from all realms of life here on the earth plane. Read the rest of this entry »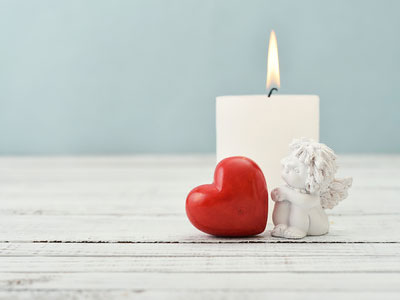 I have never promoted myself as a medium, however on occasion I do get messages from those whom have crossed over. I have always received these messages from those that I have known personally and loved. However, for others it is only if they show themselves to me and allow me to access their energy.
One of the most often asked question from clients when they are hoping to connect with a loved one is often, "Are they happy?" Because of the misconceptions that sometimes exist of death, and what happens when someone crosses over, I have been led to clarify what has been shown to me over the years. Read the rest of this entry »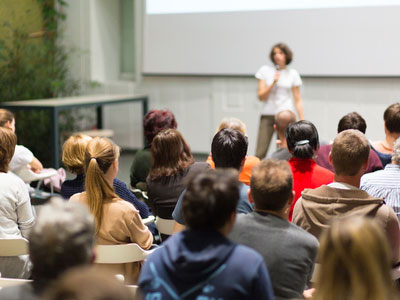 In the summer of 1987, nearly a year after my parents died just a few days apart, I attended a mediumship evening at one of the spiritualist churches in Toronto. I had never been to a spiritualist church before, however, I had met a friend for lunch earlier in the day and she told me about the upcoming event that evening. Neither of us had ever heard of such a thing before. Unfortunately, my friend was unable to attend because she was on her way out of town, but I decided to give it a try on my own.
The church was located in a shopping plaza, on the second level, above a store. As I went up the very steep steps into parts unknown above, I was not only curious, but also quite skeptical. The room was already packed when I got there, so I sat right near the door, just in case these people started performing any weird rituals, or so other strange stuff. I figured that I could be down the stairs and out the door in a flash, if need be! Read the rest of this entry »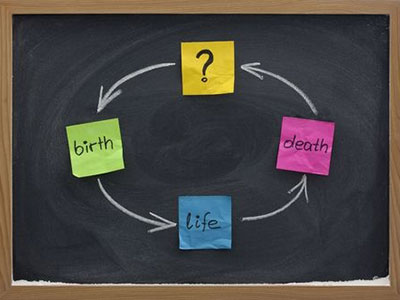 Reincarnation comes from the Hindu-Buddhist philosophy of soul transmigration. This is the concept of a soul moving from body to body, from one lifetime to the next. The term reincarnation comes from Latin meaning "to be made flesh again."
Reincarnation is believed to be determined by the quality of the life that you led in the previous body. If you led a good life the results in rebirth will be a higher quality form. If you led a bad life your rebirth will be into a lower quality form.
If you are familiar with the concept karma, then you know the Law of Karma states that good deeds are rewarded and bad deeds are punished. Karma teaches that the soul should progress and become one with the universe. Reincarnation teaches that everything is God, and God is everything. Read the rest of this entry »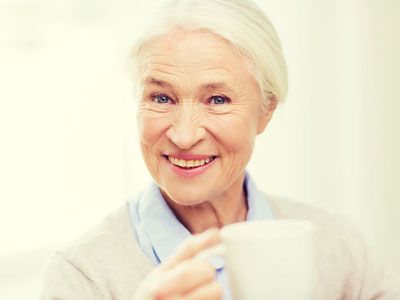 A client I read for on a regular basis, called me the other day about a dearly departed relative. Her grandmother crossed over to the spirit realm recently, and she was hoping to connect with her in a mediumship session. She and her grandma made a promise to one another that they would attempt to connect after her passing.
About a year ago she had told me her grandma was going to be entering a hospice center. I had told her then to spend as much time as she could with her granny, and fortunately she did. She would bring granny some of her favorite things and would read to her. She loved this, since her vision had declined a lot in recent years and she could no longer read for herself. Read the rest of this entry »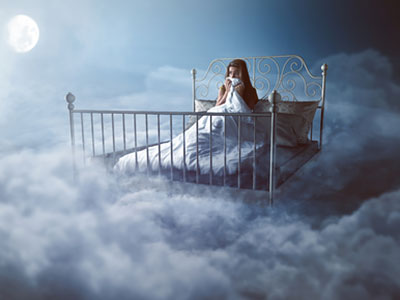 I have always found dreams to be most fascinating.  Interestingly, my guides have taught me that there are, in fact, three types of dreams.
Many dreams are just a result of some of the mundane information we take in on a daily basis. These are usually the kind of dreams which make no sense at all.
Some dreams are simply reflective of both our fears and desires. For example, swimming close to sharks would be an obvious fear for most people, whereas winning the lottery is what a lot of folks would love to happen. Read the rest of this entry »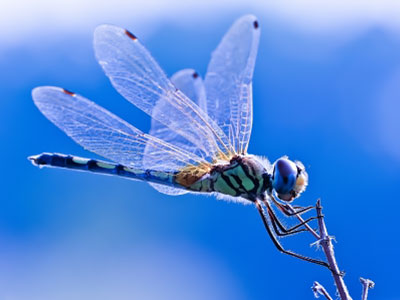 A very good friend passed away recently. She left behind five children, and each of them was questioning why they didn't do more to help their mom prolong her life, despite the fact that this very loving soul was in pain most of the time and had an extremely lonely existence.
She no longer had what one might call a 'good quality of life.' But they have taken it upon themselves to hold one another responsible to keep her on this plane, when it was becoming increasingly clear she was so very prepared to leave.
We discussed the situation at length and some of the siblings were finally convinced their mother's time of passing had very little to do with them. If they had no bearing as to when she entered the planet, why on earth would they have a say as to when she could leave? Read the rest of this entry »