death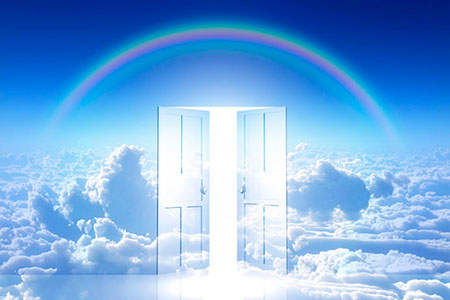 All of us will experience the passing of a loved one at some point in our lives. It is very painful to deal with the aftermath of such a loss, but the ability to communicate with our loved ones on the other side can help to alleviate this trauma.
Since my daughter left this life over five years ago, I have been able to clearly and distinctly see her at any given time, which has been extremely gratifying for me. I has assured me that that she is now in a much nicer, calmer existence.
Her lifetime in this world was at times trying and extremely painful. Part of that was to repay her karmic debt, and the remainder was her individual spiritual journey which had to play itself out.
What I also enjoy is being able to experience with my own eyes how her new life is now so entirely different from the one we shared during her brief stay here. While in this life, she was not such a domesticated character, for example. Obviously she cooked and cleaned to take care of herself and her family, but she never would have been considered a 'homemaker' or a 'kitchen aficionado.' Quite the contrary to being a 'domestic goddess,' her heart was always much more geared towards the creative, artistic, free-spirited side of life.
She painted and sculpted, and wore outlandish clothes with the most confident panache. Her taste in her own personal wardrobe was unusual to say the least, and her home and yard were always decorated with complete abandon and eccentricity. She also was in such total compliance with nature, it was a joy to be able to experience that interaction with her.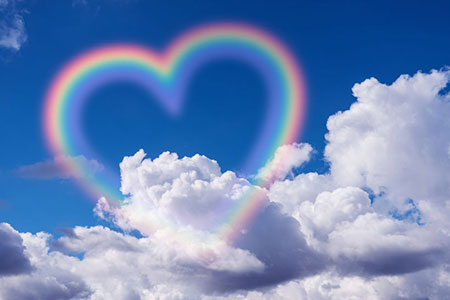 People tend to make spirituality much more complicated than it need be. God's Love is pure and God's Love is uncomplicated. I's supposed to be easy to live with the simplicity of God's law. Unfortunately it is not for most of us.
God's only law is Love. And this Love is much stronger than, and very different from, romantic love, family love, friendship love, and even stronger than parents' love for their children.
Many people who have had Near-Death Experiences (NDEs) have experienced a few moments of God's Love. They usually return to this life remembering that incredible feeling of total bliss. I had that experience myself a few years ago.
I had lost consciousness in my apartment. My son came to visit, but I didn't answer the door. The ambulance was called and I was taken to the emergency room. I had been pronounced dead, no signs of life, then I remember hearing someone screaming. It was my son. The doctors told him I was gone. But, he called for me and eventually I did come back. There was a television on in the room, and the nursing staff heard me 'talking to the television?' They ran over, examined me, hooked me up again to all kinds of medical equipment, and I spent two weeks there.
During that time I felt the unconditional love of God all around me. It was deep and profound. It surrounded me, and streamed through my very being. I can't really explain how deep and powerful God's Love is, but I have never experienced anything else like it. I do wish I could feel it again.