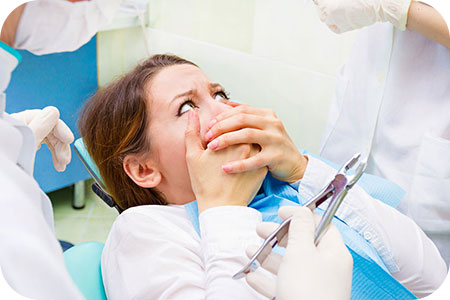 Many of us have something that we fear in life – in some cases to the extent that it becomes a phobia. We have no real reason to allow it, but phobias can control our lives. Yes, encounters with bridges, or snakes, or needles, can bring people to their knees, mentally, emotionally, and physically.
Some people allow phobias to control their lives by allowing a memory of a feeling to guide their free will – to control how they approach a situation in daily life. Sometimes even hearing the name of the dreaded object or situation is enough to set off a nightmarish reaction.
Phobias bind us to a feeling from the past and we allow the knot to bind tighter and tighter each time we reinforce its control by avoiding it, or by allowing it to influence our actions.
Where do phobias come from? How do they differ from a fear? And what can one do to change it?
Fear is what we feel when we are in the presence of real danger. Fear is the feeling associated with our body preparing itself to either fight the source of the danger, or escape from it.