When Spiritual Leaders Let Us Down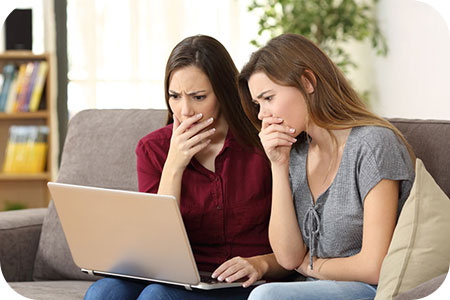 It is a hard lesson for some of us to learn that people are just people. We are all capable of good and evil. The difference is the choices that are made on how to handle our emotions and feelings.
When you put faith and trust in an individual and are let down, you start to second guess your decisions and lose some faith in yourself to make wise decisions. It can leave a big hole in your heart and create trust issues in the future.
It seems impossible for a person who has done remarkable good deeds to also choose to do bad things. We must realize that all people have temptations in life. Some people can avoid the albatross on their back, while others simply cannot. It takes a very strong person to walk their talk.
The same applies to 'highly spiritual' people, because some healers, gurus and spiritual leaders certainly have had their own cross to bear.
Charismatic people tend to make great spiritual leaders. They are typically better at offering hope and inspiration to others, and can lead the way to the 'promised land' with greater conviction. But when a charismatic person becomes a spiritual leader, we must remember they are only human, with flaws like the rest of us.
Many charismatic leaders help people to believe in themselves and motivate them to do good things. This is great. But when they fall off the spiritual path and start to use their followers for their own personal gain, it becomes a serious problem.
Disappointments are a result of failed expectations. To have less disappointments, either expect less from other people or demand more from yourself ~ Kevin Ngo
I am writing this today with a heavy heart. A spiritual faith healer that my partner and I have always admired, has now been arrested for heinous crimes. It makes me very sad for all the people that must feel disillusioned about this faith healer.
Another reason I feel compelled to write about this subject is when we attended one of this healer's events, we both received great healings, both emotionally and physically.
It has always been my personal belief that it's not a person that heals another person. The healer is merely the conduit for the heading energy. It is all about energy. The energy at that event we attended was as spiritual as it gets. It was a powerful collective consciousness energy of prayer for healing of body, mind and spirit.
I believe that all people that were at that event had some sort of marvelous experience, and it was not solely due the faith healer's presence. While standing in line to see the healer I struck up a conversation with a man beside me. He revealed to me that he felt he was not living his life in the way most religions felt was right. I said to him I saw him as a bright light and a beautiful soul, and that all lights shine in a different way.
He was also worried about what he perceived as past mistakes. I said all lights have had a past. It is only in the present that we can make different choices. With tears in his eyes he gave me the most heartfelt hug. A healing had begun. We both left that weekend feeling heard and seen for the spirit we are. He was from California and I from Maine. I don't think it was a coincidence we were in line at same time.
Disappointment to a noble soul is what cold water is to burning metal; it strengthens, tempers, intensifies, but never destroys it ~ Eliza Tabor
Each year after that we would seem to find each other out of the hundreds of people that attended. He said that my one statement changed his life forever. Healing energy can come through imperfect people to help imperfect people.
My first feeling when I read the news about the faith healer was anger, then great sadness and a feeling of betrayal. Once I sat with my feelings, I realized that great healings have taken place at those retreat weekends. It was not the person that made it all happen; it was the collective consciousness of faith and prayer. The weekend retreat was not a waste of my time and money. One person cannot change the beautiful healing my partner and I received.
So, if you ever hear shocking news like this about a spiritual leader you admire, or placed you trust in… keep the faith. People are only human, but Spirit is omnipotent and everlasting.

About The Author: Elizabeth

Elizabeth's talents go back several generations. She found her own gifts and embraced them at an early age, recognizing the difference between herself and most others around her. She's since honed and mastered many metaphysical practices, providing hypnotherapy, Psychic Mediumship, Mysticism, and Hypno-Reiki to her clients in Maine, and in areas around the US and in Canada, where she travels. A lover of pets, they are her greatest teachers and these unconditionally loving creatures often chime in on a reading in addition to the Angels, Guides and loved ones who provide resolution and answers for each of her clients. Elizabeth is also an author with much spiritual wisdom to impart and is currently working on a book. If you'd like to be a recipient of her unique Psychic Wisdom, find peace and receive answers that will also benefit your highest good, you can reach Elizabeth at Psychic Access.