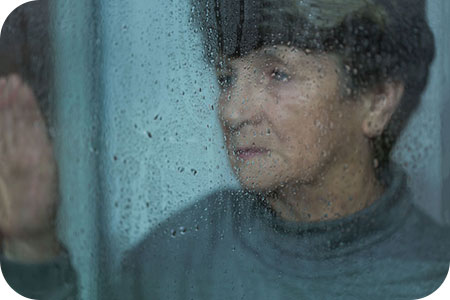 Why are depressed people often considered a 'downer'? To feel depressed is one of the most scorned, stigmatized emotions. Why, one has to wonder? I believe part of the reason is that people are uncomfortable being around someone who suffers from depression. Again, why? Are they maybe so unstable in their own façade of happiness that being around a depressed person will somehow set them off, tipping the balance in their fragile construction of superficial happiness?
Maybe the discomfort is due to others feeling compelled to 'help'… only to end up feeling angry, frustrated or helpless around the depressed person, because they just don't know how to be of any real assistance. This attempt at 'helping' is usually aimed at getting rid of the depression, but in truth an important part of real help is simple acceptance.
If one is truly centered, it usually does not matter if another is depressed or angry. Dealing with someone else's depression is simply like accepting the weather. You wear a raincoat if you have to go out, or you simply stay inside and wait for the storm to settle.
Various genetic, social and environmental factors can affect mood and cause depression. Poverty, abusive relationships, family violence, addiction, toxic environments, including food additives and air pollution (including off-gassing), can all be factors in causing depression, as well as weight gain, anxiety, sexual dysfunction, and so on.