fit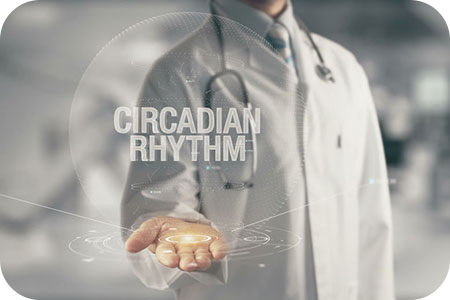 The circadian rhythm is 24-hour 'internal clock' that governs physical, mental, and behavioral changes in humans, animals, plants and even micro-organisms. I have known for many years that the circadian rhythm was an important aspect of our well-being and that it had to do with our mood and sleep cycles, but recently I discovered some new information that caused me to sit up and take notice.
A renewed interest in the biological process of circadian rhythms appears to to be trending these days, and reportedly it has a much more profound impact on our bodies and our health than merely affecting our sleep patterns. Much of this may be due to the 2017 Nobel Prize in Physiology or Medicine being awarded jointly to Jeffrey C. Hall, Michael Rosbash and Michael W. Young for their work on the molecular mechanisms controlling the circadian rhythm. Their research into what controls circadian rhythms is enlightening.
Their research discovered a gene that controls the normal daily biological rhythms. This gene encodes a protein that accumulates in the cells at night and then degrades during the day. The cells inside our bodies therefore contain a self-sustaining clock that regulates functions such as behavior, hormone levels, sleep body temperature and metabolism. Thanks in part to their discoveries, scientists and doctors now know these day-and-night cycles keep creatures alive by regulating our alertness, sleep patterns, blood pressure, hormones, body temperature, and when we eat.