The Spiritual Lesson Of Depression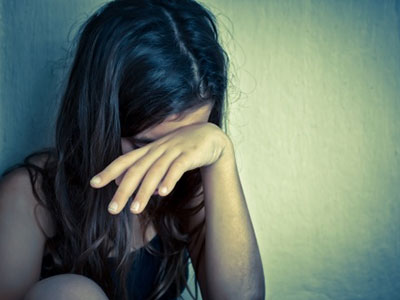 Although I have experienced some depression, as we all do from time to time, I have never experienced the extreme depths of darkness and despair that some people do. I sincerely hope that through my psychic work I am able to alleviate some of that dark cloud of gloom and fear for them. There is usually emphasis in these psychic readings on how, one day, when they look back, they will no longer be able to imagine how awful it felt when they used to be in that black hole of depression.
Such was the situation with one of my clients, who later became a friend. She is a psychic herself, and was being severely judged when she couldn't keep her appointments or dates with customers and family. Naturally, there were a few understanding individuals, but I felt that most were blatantly judging her as 'flaky' and unreliable.
We weren't in contact every day, but when we were, I was aware of what she was going through, and I could only encourage her with the great things I saw ahead for her in her wonderful work for spirit. The Spirit world were using me as a medium to assure her that they were going to help her heal, and will then encourage her to get back to work.
Character cannot be developed in ease and quiet. Only through experience of trial and suffering can the soul be strengthened, ambition inspired, and success achieved ~ Helen Keller
Through this process she has learned to be self-loving and to pace herself, only doing as much as she can manage, whilst being fully aware of how driving herself in a more corporate environment in the past had compromised her immune system in the first place. I feel she is in a good place now. She is back on track. Actually, I felt her healing was complete when she said to me one day, "You have no idea how it feels to not wake up in the morning and be thinking about suicide." I will never forget those words – words, which accentuate the unthinkable turmoil she must have gone through.
For as far back as I can remember, I recall my mother always having a lot of pills in her possession and I was familiar with the names Valium and Purple Hearts… and heaven knows what else. Let's just say there were always a lot of little bottles in our house! Although my father wasn't emotionally available for her, he did empathize with her illness, which had been given endless labels, from meningitis to nervous breakdowns. We never really found the truth, despite my dad getting her the top medical treatment and rehabilitation he could.
I often recall visiting my mother in various institutions, hoping they'd find the answer this time. They never really did, and years later, she blamed my father for her troubles. She wasn't a traveler like him, and in hindsight, she was never really happy being away from the country of her birth, no matter where we went. She never saw the attraction of foreign shore and she missed her family.
We did eventually return to her home, where her family was, but they were among those who judged her most harshly, stating she should simply "pull herself together." She left us when I was in my teens and divorced my father in her home country. She had several doctors to ensure plenty of prescriptions and the excessive medication impacted her ability to think clearly. Later she regretted choices she'd made.
Despite my attempts to form some kind of relationship with her, we became estranged, and according to a cousin's letter informing me of her death in 2009, there were many "troubled moments" in my mother's latter years.
A well-known medium in our area was insistent that my mother was possessed. This has always been food for thought. My father was adamant that in the latter days of their marriage, she was nothing like the woman he'd married, who he said was a "sensitive soul." We will never fully be able to relate to another's life path or story, but I do know hers was a very lonely one.
A pearl is a beautiful thing that is produced by an injured life. It is the tear that results from the injury of the oyster. The treasure of our being in this world is also produced by an injured life. If we had not been wounded, if we had not been injured, then we will not produce the pearl ~ Stephan Hoeller
It have heard it said that "anger is depression turned inside out." For some this might be the case. However, at an Alcoholics Anonymous (AA) meeting I attended, when I first sought help for my own alcohol addiction, people were often speaking fondly of one of the members. In his absence they were sharing updates on his progress and everyone seemed to agree that he was sincerely missed. Later, I had the privilege of meeting him in person and listened to him give a very emotional talk on his return from a treatment center which specialized in depression.
"One day I felt like the luckiest guy in the world, so happy in my sobriety, and with my life in general. Then, boom! Depression hit me hard," he told us. "The doctors explained that I'd suffered a biochemical depression. Who knows… perhaps there was a lesson in my dark experience that I was to learn in other to help other recovering addicts in the future."

About The Author: Shani

Shani is a qualified practitioner in Reiki, aromatherapy, reflexology, body spin, and animal telepathy who received psychic development training at the Arthur Findlay College of Psychic Research in England. A published writer, her articles and predictions have appeared in several respected magazines and on psychic websites, and she has read for many celebrities and even heads of state in Africa. Though she was born in London, Shani has traveled the globe and has studied the art of African Mysticism, bringing her unique flavor to those seeking her incredible talents. Get a reading with Shani at PsychicAccess.com.