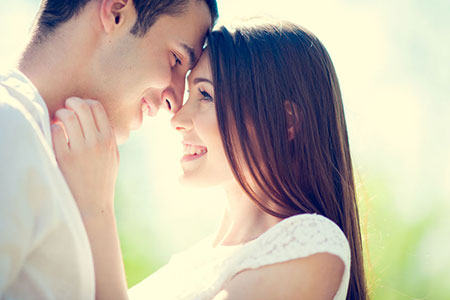 I started my first full-time job at age 17 working in the Conservation Corps. I grew up in a rural community and the local Conservation Corps was engaged in environmental stewardship, such as clearing debris and fallen trees from streams to prevent floods and fire hazards. As a teenager, I had many small jobs babysitting, gardening, and so on, but this was my first serious employment after graduating high school.
On my first day of work, I sat on a fence waiting for the bus that would drive us into the woods, when another bus full of 'city kids' arrived. The first guy that emerged from the city bus looked directly into my eyes and I remember having a million thoughts all at once!
His eyes were green, like mine. I believe that was a memory trigger. A memory trigger is a soul recognition clue that we program into the psyche before we come into this life. Its purpose is to remind us subconsciously of a soul contract. Soul contracts are agreements between ourselves and others to work out karma in this lifetime.
Mr. Memory Trigger Eyes looked down almost immediately once he saw me, bashfully, with a blushing face. Looking into his eyes felt like a lightning bolt hit my body. I felt a 'big chill' at the same time. The hair on my arms stood up. It was electric and exciting! There was an instant familiarity between us.
Although I had never met him before, I somehow felt I knew him. His face seemed familiar, which I ascribe to the built-in memory triggers. The 'big chill' is spirit stirring your psychic memory. I instantly knew I recognize his energy signature from past lives and the spirit realm. I even heard my higher self whisper, "He's the one." And he did turn out to be my first love in this lifetime.
During the three months we worked together, he flirted shyly with me, stared at me from afar. I knew we would eventually be in a relationship. There was never any doubt in my mind. I just knew it. But what was taking him so long?