medium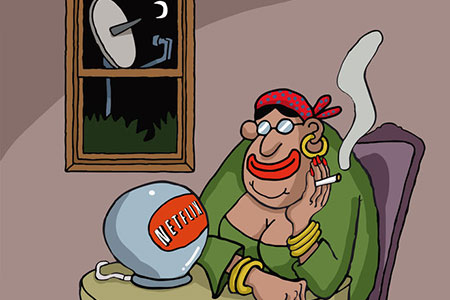 Due to the nature of my work, I obviously love watching movies about psychics and the paranormal. Although there aren't a lot of really good psychic movies out there, I do have a few firm favorites. Next time you are looking for an inspiring movie about psychic phenomena or the supernatural, see if you can find one of the following psychic classics on your favorite streaming service.
The Dead Zone (1983)
Based on a Stephen King novel, this movie follows the life of a school teacher who awakens with psychic powers, after falling into a coma. The film stars Christopher Walken as a reluctant psychic, who hesitates to use his powers, which I think is common for many psychics when we first discover our abilities. Once he finally decides to use his gifts, amazing things start to happen!
Ghost (1990)
Many people are familiar with this film. It was one of the most financially successful films of the 90's. Personally, I love it so much that I could just watch it over and over again! The all-star cast features Patrick Swayze, Demi Moore and Whoopi Goldberg as a highly eccentric psychic. Romantic, funny and uplifting, this is one of my favorite movies about a reluctant psychic medium who is able to connect with spirit on the Other Side.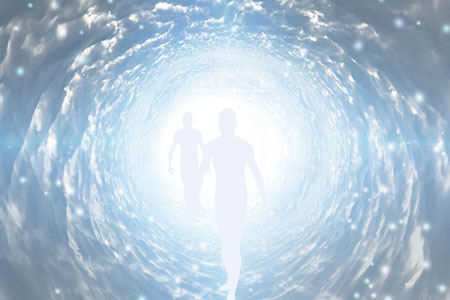 In my earlier days of doing psychic mediumship work, I used to get many requests from homeowners and businesses, requesting that I do a space clearing in their premises. Typically, these clients would complain about strange things happening onsite and disturbances by unwanted spirits, which negatively impacted their daily activities or lifestyle. Some people would refer to this work using terms like 'ghosthunting,' but prefer to call it 'rescue' work.
When someone passes, they can either go to the Light, back to the realm of Spirit, or they can remain in the Earth plane dimension. Sometimes a person dies suddenly, from a murder, for instance, or in a robbery or some other controversial way where they were somehow wronged. Their spirit may then choose to remain here, in some attempt to claim justice. They may also choose to remain here because they don't feel a sense of completeness with this life. Or sometimes they are simply just confused.
'Clearing out' the spirits disturbing the occupants of a home or business premises, has taught me the most about death, and what really happens when we die and leave our physical body. For instance, one time I was clearing a pretty large antique furniture store. As I made my way through the shop, I asked the owner who Norma was? She was sitting in one of the antique rocking chairs in the front corner, and she was scaring people away.