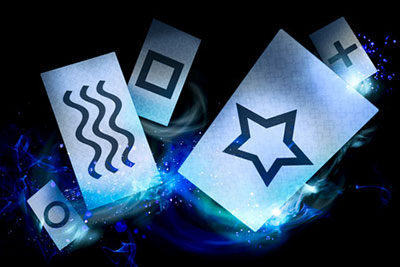 Throughout time mankind has explored the ability to communicate with the gods, with nature, or with each other on a non-verbal level. It is extremely common for us to use the term intuitive. these days. It is often the explanation given by many an entrepreneur or successful decision-maker: "I just trusted my gut," or "What I love about Mary is she is just so intuitive and makes the right decisions."
The term psychic on the other hand, although nowadays often well known within a household, conjures up for so many outside the metaphysical community feelings of distrust, fake, absurd, not possible. Perhaps these attributes are attached because of our personal belief system that does not value or agree with the skill set. This also can impact our personal relationships if we know it is real and others judge us since we may then hide our abilities as being psychic and connected with the unseen realm or worse shut down and not continue developing them. Read the rest of this entry »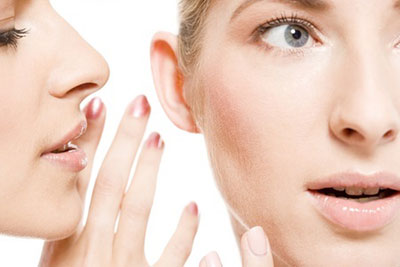 I was about 20 years old when I experienced an in-depth, private sitting with a wonderful spiritual medium, known to me as 'Nan Lightfoot.' My father had heard of her through the local spiritualist church, and it turned out that this lady lived just two blocks from our house.
A friendship soon blossomed between us. I would help her with shopping and running errands whenever I possibly could, until I finally left England for many years. During our many conversations, she would pipe up with wise advice channeled from her spirit guide. She would drop her head and rattle off in Welsh, and then suddenly stop. She would then come out of a trance-like state and, without hesitation, relay to me the English version of what her guide had just told her. Read the rest of this entry »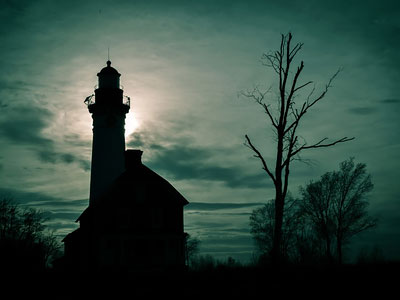 Whenever I do a house party on the coast of Maine, the first question most of the guests ask me is, "Do you feel or see anyone around me?" Or, "Do you see or sense spirit in any of the rooms or around the house?"
Well, to be very honest I have never been in any home or dwelling that did not have any spirit in residence. They typically hang around a house because they used to live in it, or at some time in the past they were on that property for some reason.
When I am asked to check in, to see who may be in residence, spirit will speak to me in my head, or show themselves. They also like to move objects. Why? Because they can. Often, they will move a picture off center, especially a picture of themselves, just to let you know they are around. Read the rest of this entry »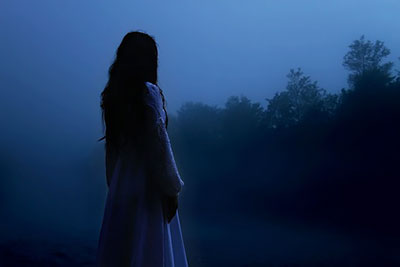 Spirits and ghosts both fascinate and frighten people. There are also the believers and non-believers, with the non-believers constantly needing proof that spirits exist. For thousands of years people have held the belief in the spirit world, that those who have died can come back and visit their loved ones, or places in which they lived.
What are some of the signs that a spirit has returned to its home or place of origin? These signs can manifest as cold or hot spots within the home, voices, footsteps, even full manifestation and ectoplasm.
Why is it that they need to return? Most spirits or ghosts exist in another, parallel dimension. They are either trapped there or waiting to be reborn, which could take anywhere from weeks to years, to millennia. Read the rest of this entry »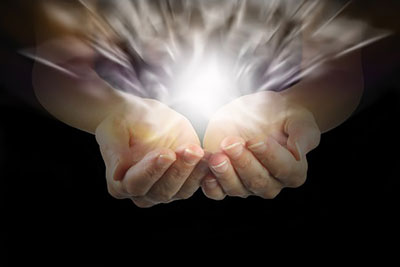 A friend named Laura lost her husband to terminal illness just a few weeks ago. I have known this friend for over three decades, and our friendship has been one of touching base every now and again, mainly on birthdays and anniversaries. She did let me know, however when Bill had passed.
The last time I saw Bill was about 15 years ago, when he came to me for divination – throwing the bones. Our connection wasn't such a strong one that I would expect him to be present in my dreams within just four days of his passing. But he was there, in three of my dreams, one after the other. I gave those dreams very little attention, so the memory of them was vague by the following day.
My friend Laura has always been somewhat skeptical, even afraid of 'the other side.' When I had the fourth dream, still, within only a few days of Bill's passing, I noted every detail and told her what had happened, and asked how she would feel if I shared what I felt was a message for her. Read the rest of this entry »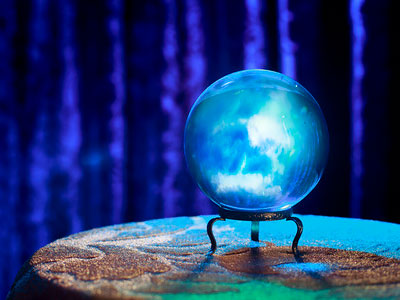 None of us have total control over the events in our lives, but that should not stop us wanting to know what the future may hold. Knowing what the possibilities are in the future gives us hope when we are in a tough spot. Sometimes, instead of talking it out, or just ignoring unwanted situations, a future prediction gives you something to look forward to.
Predictions can be a very special link between you and the super consciousness. The super consciousness is an energy on the ethereal plane that all people and even animals have the ability to tap into. Gifted people, like psychics and mediums, are usually able to tap into this energy more easily. Read the rest of this entry »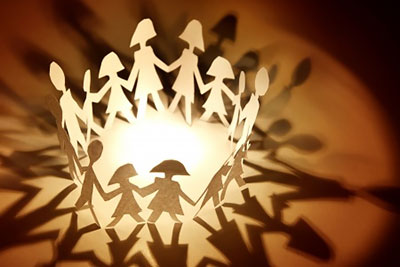 When I facilitate a séance, it is to give the sitters opportunity to communicate with departed spirits that have crossed over to the other side, which the spirits like to call 'home.' Spirits often like to call the day they left the earth plain their 'birthday' going back home. Death is the beginning of their life in the other side, as some people like to call it. Matter cannot be destroyed it just changes form.
A séance is group session aimed at communicating with spirits. The word séance comes from the French word for seat, session or setting (from the old French seoir, which means to sit).
There are usually three to twelve people in the séance. I prefer six to eight, and if possible a mix of female and male energy. When people come to my space for a séance I have a nice round wooden pedestal table. Lighting is a personal preference. Some mediums like very little light, some like a red light, because they believe it is easier to see spirit in red light. I personally feel spirit can communicate in any kind of lighting. Read the rest of this entry »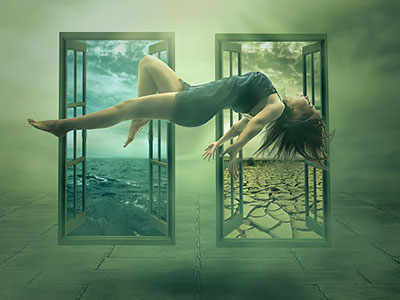 Astral projection is a natural occurrence for every human being. Whether we realize it or not, we do separate from our physical bodies every night during the dream state. This is the reason why we sometimes awake feeling more tired than when we went to sleep. Some nights we are more busy during our sleep, visiting other souls and working on special projects, than during our waking hours.
How is astral travel possible?  Basically, there are seven bodies that make up our complete self. First, we have a dense physical body. This is our human flesh and bone body. This in turn is connected to our Etheric body. I believe that the Etheric body attaches us, at certain body points, to the physical body. This is the body that is often seen by psychics at the point of death of the physical body. Read the rest of this entry »