ghost whisperer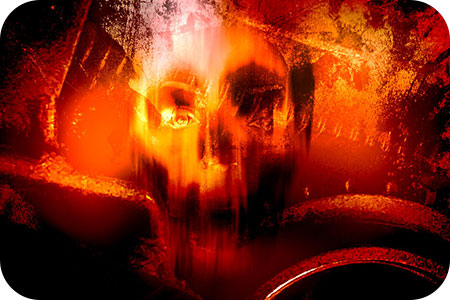 The first thing one  must learn when you have psychic abilities is protection from energy. Whether that energy be residual from spirit, or from human behavior. Spirit energy can be draining, they see humans as batteries. Not all of spirit comes to you just to visit… it is not always a loved one. And, very dangerously, there are also people that work in the psychic field who do not have good intentions.
Psychics who believe that there is no such thing as dark energy and that they do not need any protection, are operating under a false and very dangerous belief. If you have been practicing as a psychic or healer and you have not yet run across any dark energy, consider yourself unusually lucky. No matter how many years you have been in the field, chances are that you will encounter negative energy or a psychic attack at some point.
Recently, a local esoteric shop in my area was advertising a Contact the Spirits event. They had a guest presenter with an electronic Ouija board that talks! With this machine you can actually hear the words spirit is telling you. In online advertisement for the event it was claimed that a dark energy cannot come through, and that audience members will be perfectly safe. Well, there was trouble ahead.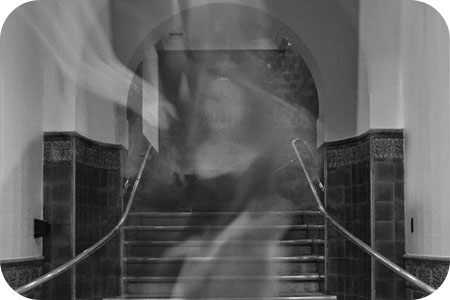 Are ghosts real? I certainly know that they are, because I have come face-to-face with them during paranormal investigations. Many paranormal experts claim there is scientific evidence that they are real. Believers say that skeptics are not listening to what is in front of them, but skeptics say that any paranormal evidence likely has a rational explanation and that those who are chasing ghosts are fooling themselves. All I know I is this: I have seen ghosts right in front of me… standing there, looking right at me.
I have been to many haunted sites and sometimes ghosts can be downright nasty, not to be confused with spirits. Ghosts do not know that they are dead, and they can become very annoyed when you are in a house that they dwell in. In these cases you are the intruder. I have had objects thrown at me, heard voices telling me to get out. I always smudge myself with sage. I use it before and after an investigation so that nothing attaches to me.