Posts Tagged 'ghost whisperer'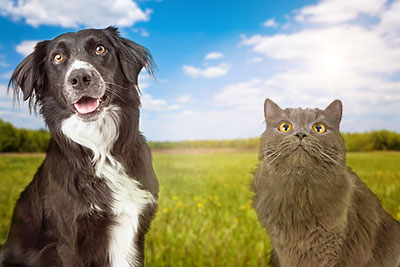 I am an animal over. I have four cats and two dogs. Sadly, I have also had many animals that have passed over the years. I have been doing animal energy healing and mediumship readings for over 15 years, and I have come to learn a lot about how animals cross over and what their experience is.
Almost every animal I have read after their passing, has stayed next to their human for days, weeks, and even months after passing their death. It takes them a little more time to understand that they are no longer attached to their physical body.
I try to encourage my human clients, who have lost a pet, to slow down and stay silent and still for periods of time while in their house. When they do this, often they can hear their dog bark or their cat meow. Some hear scratching or paws tapping on their hard wood floors. A few have heard their pet's chain, leash or collar make a noise. Many also tell me they can feel their animal rub against their leg, or sleep next to them at night. Read the rest of this entry »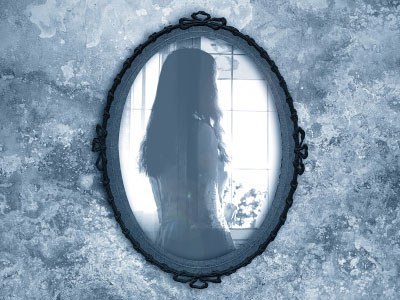 Many people have experienced, or at least know someone who has experienced a spirit coming into their space. There are, however, those who balk and laugh at even the notion that a spirit may exist. Some people are also terrified of paranormal phenomena, while there are those that co-exist comfortably with spirits, like old friends. Which person are you?
For the skeptic, just leave them to their beliefs. It is their right of free will to see what they choose to see, or not see what they choose not to see. Many of them have experienced some type of spirit encounter, however they have buried it and fluffed it off as nothing. With the skeptic, there is no use trying to convince them otherwise, as their mind is made up. And that is their prerogative. Read the rest of this entry »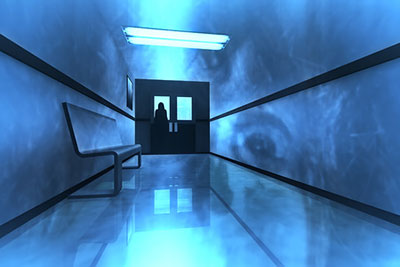 The area where I live is famous for being haunted. In fact, our "Asylum 49" was featured on popular paranormal television shows like Ghost Hunting, Paranormal Investigation and Ghost Adventures. This notorious old place is thought to be one of the greatest Halloween venues to visit on this side of the country.
Asylum 49's haunted structure takes up about half of the old hospital. The other half of the hospital is the only nursing and hospice home in the county. Asylum 49 is only open to the public from September 1st to October 31st, but in that short time they raise a lot of money. After it was featured on Paranormal Investigation, tourists and paranormal investigation teams started visiting from all over the world. Asylum 49 is also available for private tours in the off-season. Read the rest of this entry »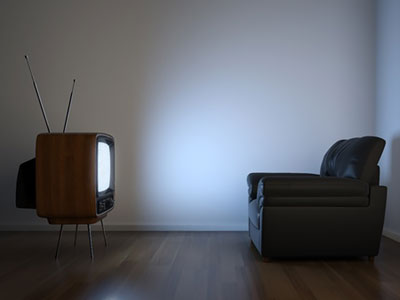 I have passed on endless messages of reassurance to my customers from their loved ones on the other side. The focus in most mediumship readings is typically on reassuring those left behind, on this side of the veil, that their deceased loved ones are actually very much alive and doing well. The dearly departed often let us know that they are unencumbered by any discomfort of a physical or emotional nature they may have experienced prior to their crossing.
Yesterday, I did a reading for a customer who received a profound message from her father. It made me think how I had not really been feeling my own father's presence recently. That is, not since the final group gathering of my psychic development circle over two years ago, prior to my move to Spain. In that final group session, my dad communicated how I had been talking to his photo that very morning, just a few hours earlier. I blushed as the rest of the group laughed at my embarrassment. Spirit loves laughter, and that was so typical of my dad to come through with funny comments during our psychic circle. Read the rest of this entry »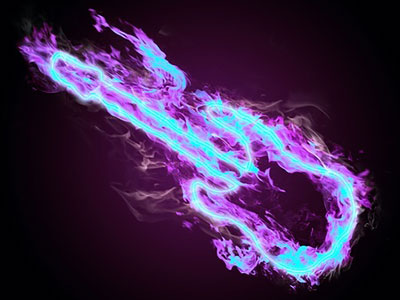 In my career I have done the odd emergency psychic reading at 3am in the morning for a celebrity, or two. However, I never divulge the details of conversations, interactions or communications I have had with celebrities or prominent public figures.
I think being an ethical, professional psychic, and a good friend, involves being discreet and reliable – that is after all how trust is built. I personally know how important privacy is for one's peace of mind, and I therefore honor other people's privacy too.
Yes, I am a spiritual advisor, counselor and psychic reader, but mostly I am a friend. The best way to have a friend is to be one, and to be a true friend involves respect and trust. Whether they're famous, or not, what I share with my clients remains confidential. Read the rest of this entry »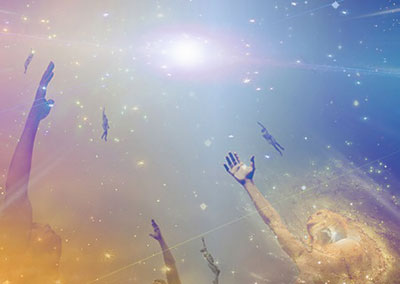 I was recently asked if there is a difference in the process of transition to the spirit world when many people die simultaneously, compared to when they transition individually? Is the death process different when there is a mass loss of life?
This question may have been prompted by the increased awareness we have these days on social media of natural disasters, as well as other large scale tragedies caused by wars, plane crashes or acts of terrorism.
Souls passing as a group is a topic I recall discussing with my classmates at the Arthur Findlay College of Psychic Research, many years ago. Jeff, one of the men in our group, was a well-known platform medium, and he had a fascination with the subject of 'Group Karma.' Read the rest of this entry »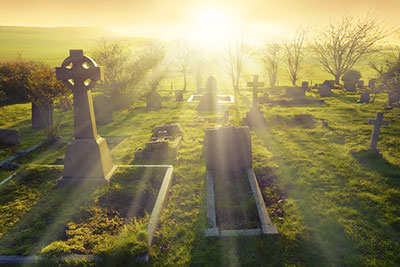 Where do we go to after this lifetime? This is a fundamental question many of us would like to have answered by spirit. I asked this for myself some time ago and found out that when I leave this plane some day, I will be going to a place called "Sanatch." No other information was forthcoming, so I have no idea where that is, or what it is I will be doing there.
I was also able to see where some of the people in my life will be heading to next. Some have meanwhile departed and are now entrenched into their new existence.
My sister, Alfreda, went to work at the tender age of 15, which was typical in the early 50's. She worked for a large jewelry store called Burk's, which is still in existence today. As a part of her duties she would go to different floors of the store using the elevator system. On one such an excursion Alfreda met a good-looking, and very friendly young man named Andre, and as they say the rest was history. Read the rest of this entry »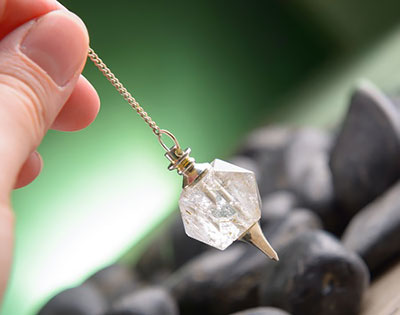 The pendulum, when used for the highest good for yourself and others, can be great for spiritual growth and psychic development. Everyone is capable of using a pendulum in my opinion. It's all about practice, practice, practice and the desire to become proficient with the pendulum.
Constant practice and experimentation will ensure ultimate success. When you start out with the pendulum, don't be afraid to make a mistake, for mistakes are how people learn. Don't get hung up on how it's 'supposed' to work. How it chooses to work for the individual is the best way for that person.
With practice the results become reliable and clear. With experimentation and persistence one becomes more in tune with the higher self, subconscious and spirit. One must learn to set the ego aside and let the energy work through you. Remember to be the channel for information to come. Read the rest of this entry »