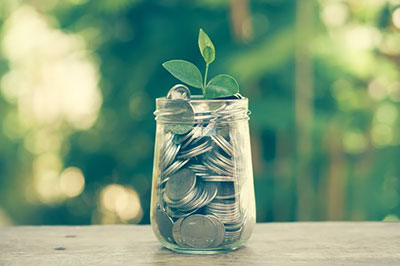 I have been receiving many calls from clients who are struggling with finances and employment. They get something then lose it, or they have others sabotaging their jobs or reputation. If this is a re-occurring problem in your life, it is a good idea to look at your money karma.
Not all people who go through this have 'bad' money karma, but some do. We are on this planet with others and our world and karma gets entangled with others. Many people have issues with money, and their abuse and view of money easily bleeds over into our lives. Read the rest of this entry »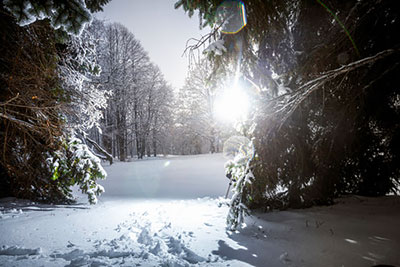 Have you ever felt a sense of déjà vu, with a person, place or object, or even an incident, yet you have never met this person, never traveled to this place, never had this experience? Have you ever had a craving to learn something, and found that learning it was very easy, or have you met a person you felt you know already? If the answer is yes, it may be because of a forgotten premonition that came to you in your dreams, or perhaps because of a past life.
Reincarnation is something I firmly believe in, and the idea that we come into each life with a unique skill set, learned life lessons, our unique personality, and a preset of the lessons our soul needs to learn. This we will take into our next incarnation. Read the rest of this entry »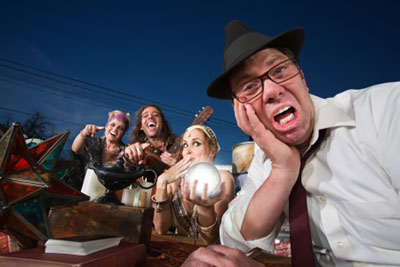 Recent psychic readings, and the sort of questions clients have been asking, have made me all the more aware of the responsibility of the work we do. A few words alone, a recommended path to follow, or a suggested course of action we advise, can have a huge impact on people's lives.
When I find myself feeling hopeless at the plight of the world, and its people and animals, I always remind myself: if I can just make a difference to the life of one person or animal today, then it's all worth it.
In 2004, I was working at a psychic fayre one Saturday. Before visitors arrived, one of the other psychics asked me to read for her, and insisted that she read for me in return. Her reading was so negative and threw me so off balance that I packed up for the day and went home. Read the rest of this entry »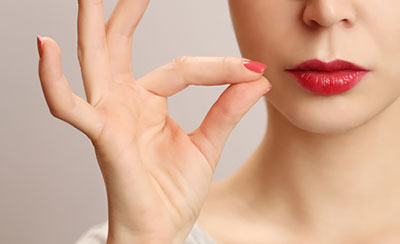 Sharing too much information with any person who isn't ready for it, can be totally disastrous! I know this all too well; being a psychic, medium, healer, seer, it can be so frustrating sometimes. If you have the gift to see, feel and hear, I'm sure know exactly what I'm talking about.
You have the best of intentions, but sometimes those great intentions, advise, insight, or whatever valuable information you need to share to help, heal or repair, isn't always met with gratitude, or much belief for that matter. Sometimes it takes years for those that you have helped and shared things with to see how right you really were all along. I can't even begin to recall all the apologies I have received over the years from those who didn't believe me at the time. Read the rest of this entry »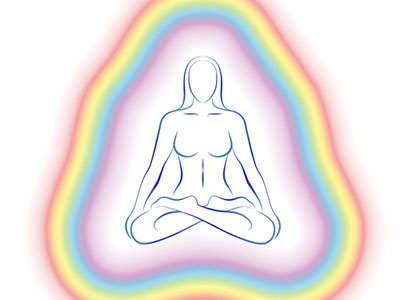 While sorting through some papers today, I came across a Kirlian photograph of myself taken at a psychic fayre in London some twenty years ago. It highlighted the blue and green in my aura at the time.
The aura is basically a design of our soul's spectrum, encompassing the energies of our physical, mental, and spiritual experiences. Each individual aura is very unique, just like our fingerprints. Our auras change constantly, depending on our physical, mental, emotional or spiritual state at a given time. The green and blue shades in my energy field shown on that photograph depicted the healing energy and psychic energy I was expressing at that point in time.
The intensity of the colors around individuals, as well as the colors themselves vary considerably from person to person, which is hardly surprising considering how the aura represents our essential character, as well as years of accumulated experiences on a physical, mental, emotional and spiritual level. It can even be indicative of our potential going forward. I learned that our true spirit essence makes up our auras, and that they encompass all of our karma from previous lifetimes, as well as our goals and aspirations for this lifetime. Read the rest of this entry »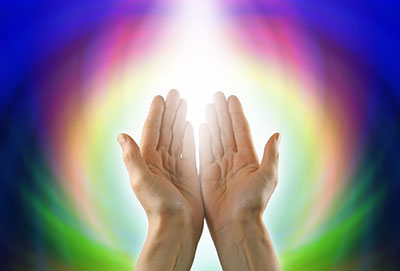 There are seven spiritual paths, or the Seven Rays, that each one of us travels on. This goes on throughout our various incarnations, and spirit life, again and again, until we finally reach back to our Creator Source, or God.
We ultimately come full circle, after we start out as divine sparks of pure spirit energy. We then become enclosed in flesh bodies, experiencing all of the hardships of physical life, until the death of these bodies and returning to spirit once again. We reincarnate again, and again, to purify our spirits, so we could be next to our God Source, and achieve total eternal Bliss.
During these incarnations we work our way through the Seven Rays. I learned of the concept of the Seven Rays by studying the books of Alice Bailey,  Elizabeth Clare Prophet, The Ascended Masters teachings, and The Aquarian Foundation. Read the rest of this entry »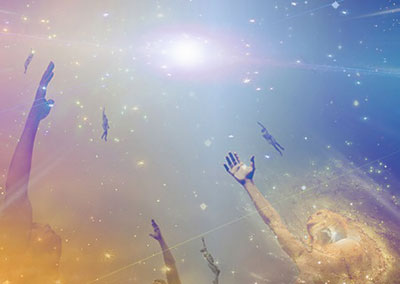 I was recently asked if there is a difference in the process of transition to the spirit world when many people die simultaneously, compared to when they transition individually? Is the death process different when there is a mass loss of life?
This question may have been prompted by the increased awareness we have these days on social media of natural disasters, as well as other large scale tragedies caused by wars, plane crashes or acts of terrorism.
Souls passing as a group is a topic I recall discussing with my classmates at the Arthur Findlay College of Psychic Research, many years ago. Jeff, one of the men in our group, was a well-known platform medium, and he had a fascination with the subject of 'Group Karma.' Read the rest of this entry »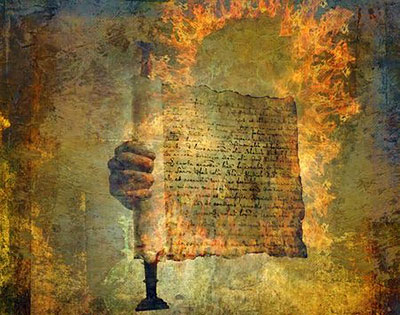 Most spiritual seekers are aware of the more well-known Universal Laws, particularly the Law of Attraction. However, did you know there are several other spiritual laws that govern the Universe? Yes, there are! These laws can help you get the most out of life.
1. The Law of Divine Oneness
We all originate from the same source; we are linked to one another, as well as every energy and creature in the rest of the Universe. In short, we are all connected to the Divine. Every thought that we think, every action that we take, or indeed, everything we believe, are not insignificant, because they have the power to influence other people.
Furthermore, depending upon what thoughts, actions or beliefs we partake in, they have the power to produce either a positive or negative end result. It is important, therefore, that we practice kindness and understanding towards others, and extend love at all times to our fellow man, as this will, in turn, create a beautiful ripple effect throughout the world at large. Read the rest of this entry »