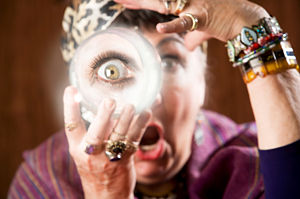 Jodi Picoult  writes, "Is Fate getting what you deserve, or deserving what you get?" As an idealist, I consider these words to be my creed.
Each day I make choices about what I eat, drink, say, or do. Many years ago when I was very young, I made the decision that The Eight-Fold Path of Buddhism was an easy way to self-access my behavior:
Wisdom
(1) Right view – to see and understand things as they really are
(2) Right intention – commitment to ethical and mental self-improvement Read the rest of this entry »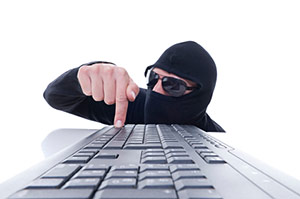 From 1979 to 1992, I had a mentor who taught me about karma. She made it clear that I was not going to ever find a place to hide from my behavior. My father must have had the same lessons when he was growing up, because he told me the same thing.
I cannot do certain things that are not in line with "Right Thought" or "Right Action." I simply cannot overcome that early training. Actually, I do not want to, yet, I see so many who seem fine with "cutting corners."
Sometimes, I feel like I am alone. It is as though I am swimming all alone in the ocean or running on a deserted road. I honestly have been looking for others who were raised like I was raised, those who believe what I believe, among the young and restless, as well as the old and angry. Too often I ask. "Where are they who honor karma?" Read the rest of this entry »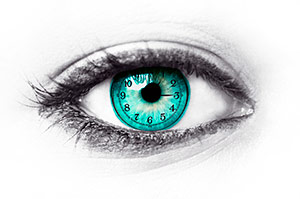 As my proclivity tended towards telepathy in my work, I have tried to 'train' my clients  to ask questions more presently focused on empathy, though I still may encounter questions about the future outlook from time to time and am happy to answer them. The problem I encounter is letting you know when the prediction will come true.
As readers we often commune as colleagues, and I know that many of us have a deep sense of responsibility to our clients. We worry quite a bit about the effects we have on our clients. We pay in karmic debt, what we have to tell you. We don't take this lightly. I take the energy of the client with me after each reading, even if I don't remember their name months down the line, I will remember their pain. So it's important for me to try and leave a person feeling in control. Read the rest of this entry »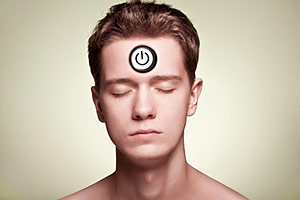 What is happening in your life today is a result of your own decisions and actions. This applies to all our decisions and actions – present and past. There is no one else to blame.
Most people don't understand that every thought we have and every action creates karma and shapes our destiny. All of our thoughts have wings. If your thoughts are positive, then you will create good karma and positive outcomes in your life. If they are negative then you will create bad karma, and unwanted outcomes.
So, basically, if you look at your life you see the results of your choices and decisions. Whatever your life is today, it is what you have manifested, with or without your knowing, by your own thoughts, and actions. Read the rest of this entry »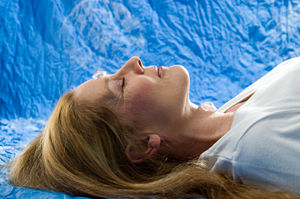 I enjoy doing etheric healing on people if they need it during an angel reading. Some people have asked me what it means to cleanse the inner bodies with etheric healing, so I wrote up on it a bit over the past few days of cleansing I have been doing on myself.
How do I cleanse the inner bodies? Well, I do a lot of processes. First, I connect to the inner sound current, which is the meditation I learned as a child, and then I do light meditation with the mantra I learned from my teacher in India. I usually do this for a few  hours or so every morning, but when you are in those altered states, time doesn't exist and it feels like 5 minutes. Read the rest of this entry »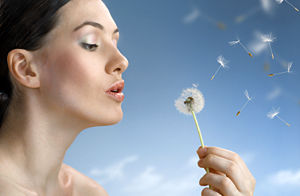 You are the only thinker in your universe, and what you think will be demonstrated in your life experiences. Many of us scoff at such a notion, thinking that it is a lot of "hocus pocus." But if we really take an account of our lives, we will see that life produced just what we were thinking about at the time.
This is true for the people around us as well. Many of us know someone who complains that they cannot get ahead in their finances, and they never do. You are most likely also familiar with someone who complains of being sick all the time, and that person surely gets every new illness that comes down the pike.
Just tune into what others are saying around you, and then look at the fruitage in their lives. No person can rise above their most deep-seeded thoughts, and confessions of such. Think of it in these terms: your life is like a sacred garden, and what you think, believe and speak are like the seeds you plant in that garden. Read the rest of this entry »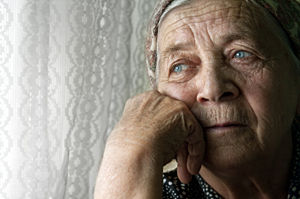 Depression plagues so many people in this world. It is a very real disease with sometimes very serious consequences. It is rarely caught early enough and people too often find themselves drowning in their own sorrow.
Sometimes it's discovered too late and after the fact. Think about all the recent tragedies that have happened around the world. A lot of the sadness and violence begins as a seemingly unstoppable result of immeasurable depression.
But what is the underlying cause of depression and how does it begin?  When and how soon should it be noted and then treated? Are there spiritual reason as to why it occurs to some people and not others? Is it always because of a chemical imbalance, having nothing to do with spiritual or past life events? And how should it be treated? Should one immediately seek medical advice or look for the underlying spiritual reason first? Read the rest of this entry »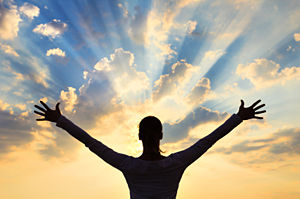 As the 2012 Stargate opened to reveal Self Love the dawn of the golden age has arrived! As the Divine Feminine has already begun to reveal the true nature of the Circle of Life for the past millennium so shall she also reveal her plan for us in this profound shift of our beloved awakening.
We have approached the Stargate and it is opening to our higher calling, to our divine purpose. And the divine purposeful life we are called to live now.
In this world we have learned to grow life from the womb, to nurture life from the heart and to know the inner wealth of the human spirit. It has been our calling for thousands of year and we can now look around us and see that abundance.
Seven billion plus babies have been born and are growing here and now on our Gaia, or Mother Earth, our Divine Spaceship traversing through the stars at light speed. We have been re-awakened to participate in the grand scheme of life! An exploration of the Soul's journey in this creative process of constantly becoming the universal potential of our own fulfillment as an expression of love. Read the rest of this entry »