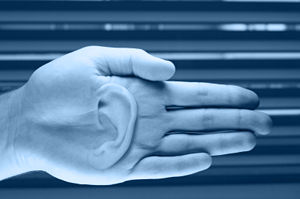 Clairaudience or 'psychic hearing' is a remarkable psychic ability.
The term clairaudience is derived from the French for 'clear hearing' and it refers to the ability to hear sounds, voices and musical tones that cannot be heard by the normal human ear.
All people have this innate ability to hear outside the normal range, but very few are attuned to hearing or listening to these spiritual messages.
In fact, I am convinced that most people have had at least one experience of hearing someone calling their name, when no one is around; or you may have heard people whisper or having a conversation just before you wake up in the morning. Continue reading →