Posts Tagged 'intuitive consultant'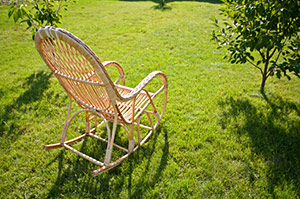 As a professional psychic I go through many calls a day. Each and every client has a need for guidance and a light to shine on the path they are on. Some wander off their path and are confused and upset. Others have problems of the heart and soul, and reach out desperately for guidance and comfort. Some I cry with, some I laugh with. Each client is different and unique.
Certain days, at the end of a shift, I am so exhausted on a mental level. I receive information in 'flashes' and they come fast and furious. It's hard sometimes to gather all the information coming through and relay it to the client. But there is a place I go to, no run to, for the serenity and comfort that helps me offer the best readings I can. That place is my rocking chair! Read the rest of this entry »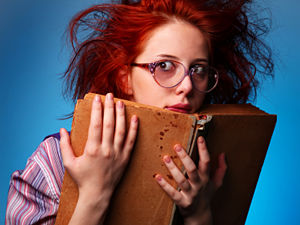 "I don't believe in ghosts, it's all nonsense!" These are the first words I heard when I walked into the room. I felt myself taking a deep breath, in preparation for the usual 'here-we-go-again' discussion.
I'm the first to say we all have our own belief systems, so whatever you find peace with, more power to you. Yet, I find myself, at times, in defense mode. There is never any real need for it and I have come to terms with the probability that I become defensive because of my own past experiences.
I usually listen, without interrupting their rant in regards to fraudulent psychics, false prophets, fake paranormal videos, and other nonsense to keep people in ignorance and fear. In the same sentence they will often add, "but there was this one time". This is when my ears perk up! Read the rest of this entry »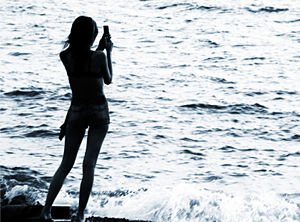 At the end of each call, after each  connection or contact with my client, there is often this point where I can see in the cards what she is thinking about as we disconnect. It sometimes happens when we have communication problems, like a low battery, or a dropped connection.
I feel like there are so many disconnected communications due to the number of people I have been able to help, and many of the stories go unfinished. Many of us phone readers do wonder: What happened to you? Are you okay now? Were we correct? Were we helpful?
I have not only counseled my clients, but I have garnered their ideas and fielded their questions. There are billions of unfinished sentences. Brilliant minds and souls burn only to lose their ideas to the mass consciousness of our ether – the net – the moods of others we now call our own. Read the rest of this entry »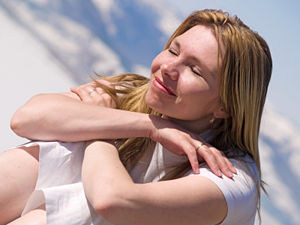 Have you ever been in a situation where you're stuck for answers, but found it really hard to do the right thing? I experience that also from time to time. Those are often the moments when that voice inside speaks up and tries to make itself heard. That inner voice or intuition is something that we all share, and if we learn to listen, it can guide us in our choices.
The occasions when I heard my inner voice and chose to ignore it always proved that I should have listened, and since then I've tried to connect with my inner guidance more deeply, and to really listen to what it tries to tell me. Emotions can run high or be strong, and this is more often than not the reason why we, myself included, tend to ignore what our intuition tells us. Read the rest of this entry »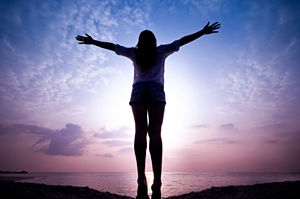 Thank you, dear client, for choosing me to support and guide you during your time of need. Thank you for trusting me and thank you for trusting yourself enough to make that phone call, or click the chat button. Reaching out is the first step towards touching your own soul.
Thank you, Psychic Access, for giving me such a great forum to do my work that I so love to do. Tarot readings, astrology charts, counseling, I am so grateful to be helping others through the dark night of the soul, or celebrating the lightness of their day. I am given that spiritual and professional freedom at Psychic Access. Having worked in this business a very long time, like all the other psychic readers and spiritual advisors on this network, I can truly say it doesn't get much better than this. Read the rest of this entry »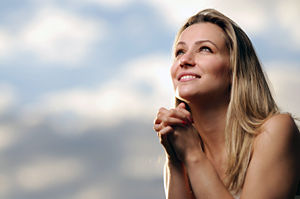 Whenever I go into a reading I contact my spirit guides through automatic writing and allow my spiritual teachers to come to me. Not only to guide me, but to help my client get the most out of the psychic reading that they can. I can see spiritual guides when a client contacts me. Sometimes I get a name, and if identified I let the client know to talk to them, like they are in the room with you, because actually they are.
I have seven spirit guides and teachers and they help me every time with each client. Added to this are the guardian angels and spiritual helpers the client brings to the reading. The problem is, the information is there, but the person I am reading is not able to understand the knowledge that is being conveyed. That's where my job kicks in. To be able to read, to see, to feel, and to hear on behalf of others is my calling. Read the rest of this entry »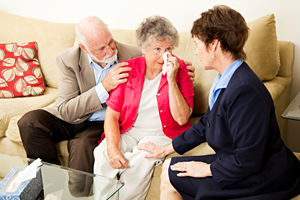 When I was three years old I chatted with 'people' in my room and had real live conversations with spirit entities my family could not see. My parents were Roman Catholic and thought at the time that I was a an anomaly. I was the oldest girl in a family of six children and they were frightened and bewildered by such bizarre behavior from me.
They had me blessed and spread hundreds of prayers around me, hoping I would snap out of it. It's kind of funny but the fact I couldn't snap out of it is because I was a gifted child. I was born with psychic abilities I never had to learn how to use.  Psychic ability and clairvoyant sight were just a natural part of me. As a psychic I was always comfortable in my own skin, and I still am. I am 55 years old and the people I have helped over the years I wouldn't trade for single a moment, if God offered me 30 years off my age! Read the rest of this entry »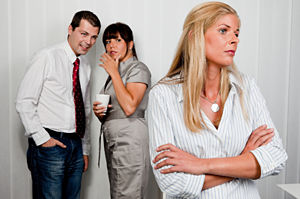 << Continued from Part 1
Yesterday, I was honored to have a seeker say, "You need to blog about this. You have my permission to share my story: all of my story."
Therefore, this blog part two is simply a true story of the love of humanity that people can share through sincere connections that we established on video chat. Everything here is true except names; I have not used my seeker's real name.
The Lowest of Low
About two months had passed, when Meredith's paychecks stopped. She has enough savings to pay her bills until the end of June. Meredith explained that she had two sons, but no husband. Her husband was deceased. She had a 12 year-old son who was in school and doing great, but her 24 year-old son suffered from a congenital emotional disease. I have a PhD in special education – clearly this psychic-seeker relationship was by Divine intervention! Read the rest of this entry »