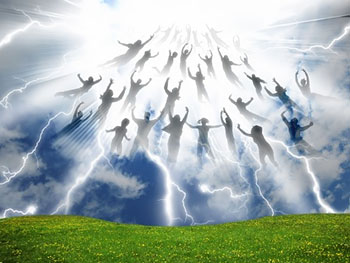 We are so much more than this physical body we currently inhabit, and for most of us this is not our first lifetime on this planet. Using past life regression therapy and past life psychic readings we can learn much about who we were and what we did before we were born into this current life.
Past-life regression is mostly done with hypnosis, but it can also be accomplished with deep meditation. I do recommend hypnotherapy, because it is safer to be guided by a professional hypnotherapist while going through these experiences. During these sessions we can learn about our soul, which is the true self, and how our soul is progressing through its many different learning experiences. Sometimes fascinating information about our life between lives comes to the surface during these regressions. Read the rest of this entry »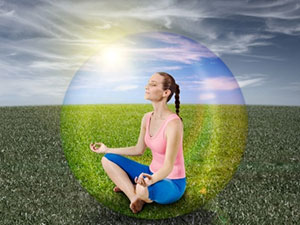 Anyone who lives in a big city knows that space is at a premium these days. And that's just elbow room. We seldom talk about our psychic space, which is constantly being bombarded. How in the world do we protect ourselves?
First and foremost, you need to have healthy boundaries. Each of us needs and deserves to have a safe place, a sense of self-worth, and protection from others. Think about what happens to a beach that is battered constantly by waves. It will wear down and eventually disappear. If you don't have boundaries, your very identity will be like those grains of sand.
Learning to connect back to the Earth and nature is essential to our well-being. This can be as simple as walking without shoes in a natural space, or by keeping plants in your living space. When we are separate from our natural selves, we lose perhaps the most important part of our soul. By walking in nature, you are literally reconnecting. Like a lightning bolt discharging energy when it strikes solid ground, you are releasing all the negative energies that accumulate in your body. Take a friend, or walk your dog if you have one. Read the rest of this entry »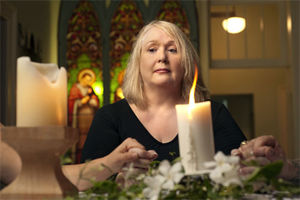 In the Fall of 1900, Galveston, Texas, was hit by a major hurricane. At the time it was the greatest natural disaster ever to occur in the United States. In the fall of 2008, it was hit with another one. In the fall of 2010, the Galveston Historical Foundation decided to hold a séance in the downstairs great room of its offices, in downtown Galveston.
Galveston's known history begins with its Native American tribes, sought out and revered by other tribes for their healing arts. Later, the natural port gave shelter to Spanish and French explorers, and was even home to the infamous pirate, Jean Lafitte. Galveston's shipping history brought waves of first Italians and Greeks to settle there. Later, it became the major port of entry for German, Scottish and Irish immigrants making their way to new homes.
Prior to 1900, Galveston was referred to as the "Wall Street of the West", because of the wealth, commerce and industry at its hub. It is also known to many as the most haunted city in the United States. Read the rest of this entry »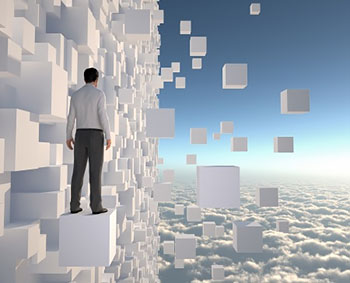 Quantum physics deals with the behavior of matter and energy on a minuscule scale – the scale of atoms and subatomic particles. Atoms are tiny force fields described as waves and research has shown that atoms can spread out to be in more than one place at one time.
In the quantum world, common sense is violated and has no place. On the quantum level atoms become fuzzy and erratic.  Particles appear and disappear at random. Nothing is certain.  In other words, atoms are like people – they are hard to predict with absolute certainty.
We are basically light and information – patterns of energy.  At the quantum level there are infinite amounts of energy in a very, very small amount of time. The energy cannot be observed, so you don't know what it is. It's a place where miracles happen and all the possibilities come together. For example, if the atom were the size of a marble, and an electron the width of a hair, they would be two miles apart. Read the rest of this entry »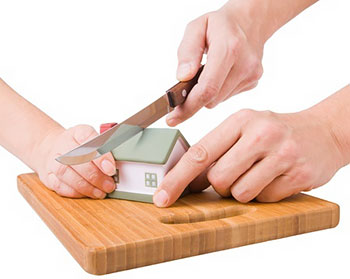 Marriage isn't an institution as much as it is an arrangement between two people. That arrangement may mean different things to different people. We all have different views of marriage. Wisdom dictates that you should discuss and decide beforehand what to do with finances, children, in-laws. These are not trivial things.
Once you've said your "I do's", there is no turning back. Couples who do not want their finances mixed together, need to make that clear from the very beginning. Perhaps I am too old-fashioned, but a pre-nuptial agreement to me is just another way of planning your divorce; it is the paper that says "I love you, but I don't trust you." Or the mine, mine, mine, syndrome. You both work to earn an income, but everything is only in one person's name. Control issues much? Read the rest of this entry »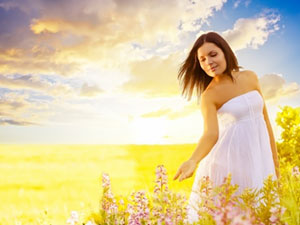 Having a Spirit Guide who is there to constantly help and support you can be one of the greatest assets available to all of us. If you are already familiar with your guide, I am sure you would assure others how beneficial this can be. It is not difficult to connect with your own Spirit Guide. It takes only a few quiet moments of meditative visualization… and the rest is easy.
The first thing you need to do is to close your eyes and prepare yourself for an enjoyable journey. Picture yourself outside an enclosed garden with one entrance and one exit. The garden is on a raised platform with steps leading up to it, and it contains the most beautiful array of magnificent flowers that you can imagine. Approach the first step up into the garden. As you place your feet on the first step, take a deep breath and then exhale. Now step up to the second step, take a deep breath and exhale. Then step up to the third step, take a deep breath and exhale, until you reach the entrance. Read the rest of this entry »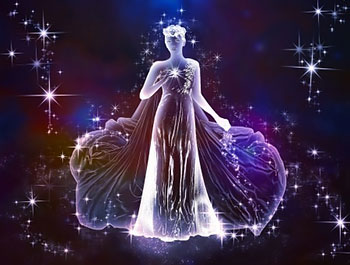 Born between August 24th and September 28th, Virgos tend to be ethical, gentle, careful, cautious, capable, and unassertive.  They have a good sense of humor, are unselfish, sincere, analytical, and dependable. They also speak well.
Virgos can also be fixated, skeptical, tedious, and sad or depressed. They may be fussy, submissive, petty, critical, prudish, unsure, nosy, and hypochondriac.
THE UPSIDE
Virgos see details, instead of generalities, and they have a natural sense of effectiveness. They are smart, funny, and charming. They tend to be clear in thinking and are very focused. Virgos have a love of learning. They are considerate and self-effacing. They strive for perfection. Virgos are Earth signs and this makes them conscientious, industrious, and effective. Read the rest of this entry »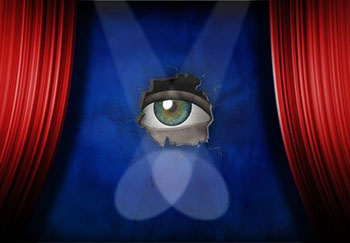 Mediumship presented as entertainment is a double-edged sword. The media hype generated by psychic television shows, and live stage performances featuring celebrity mediums, has no doubt contributed much to an increased public awareness of mediumship. It has liberated spiritualism from the stereotype of the 19th century séance by bringing the work of the psychic medium into the public domain, and into mainstream pop culture.
But does mediumship as an entertainment genre do spiritualism and the daily work of psychics any real justice? I am certainly not a purist. Neither am I a traditionalist when it comes to spiritual matters. I tend to shy away from any form of fundamentalism or fanaticism. But having the work of talented mediums dished up as trivial amusement has certainly proven to be a mixed blessing in my own practice as psychic medium. Read the rest of this entry »