Groping In The Dark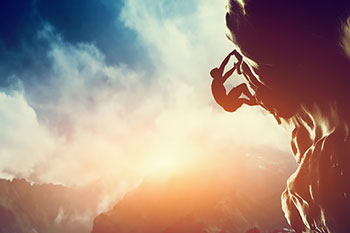 We have one ultimate goal when we come into this existence and that is spiritual growth. Sounds simple, doesn't it? So, how come most of us seem to be just groping in the dark much of the time? Is it because we are continually being told that we must have a life purpose or soul desire?  One hears ridiculous statements like "that never was supposed to happen" or even worse "he died before his time." Who decided these things for us?
A friend of mine just shared a situation with me trying to find the meaning behind it all. She and her husband owned a farm selling, raising and growing all manner of organic foods, fully believing this was a calling they were meant to pursue. All was going well, the animals were active and healthy, the crops were coming up abundantly and success certainly appeared to be theirs. This went on for about two years and then everything slowly began to disintegrate. The animals began to have major health issues, the crops were not producing as they should and they were in total jeopardy of losing all that they had aspired to achieve.
And once the storm is over, you won't remember how you made it through, how you managed to survive. You won't even be sure, whether the storm is really over. But one thing is certain. When you come out of the storm, you won't be the same person who walked in. That's what this storm's all about ~ Haruki Murakami
They ended up renting their cherished farm to a tenant and took on a grueling job cleaning commercial buildings seven days a week, with no sick days and definitely no holidays. Why would all this happen to them? I believe things do happen for a definite reason, there is a higher purpose to every scenario.
Instead of asking why it happened, the questions ought to be "what have I learnt about myself?" and "where do I go now with my thinking and my feeling?" If I go to despair, fear and anxiety that tells me something specific about my modus operandi. Conversely, if I find myself excited about the new challenge and opportunity this situation presents, it displays a side of me that needs to be explored and brought out into the open.
We are continually creating and the most important factor in allowing us to be free from "groping in the dark" is the attitude and stance we take when arrangements we have so painstakingly made are thrown into disarray. Therein lies the biggest asset to our own personal growth.

About The Author: Kitty

Kitty is a Canadian Intuitive, born into a large family of clairvoyants and clairaudients. A local celebrity, she's been giving accurate predictions in her paper for over fifteen years now, and is often called upon to lead séances and provide readings at Psychic Fairs in Vancouver. A trained counselor, she combines her natural Gifts to detect blockages at their root, and provide detailed psychic information and practical advice for success and happiness. She's helped locate missing items and people, has communicated messages from loved ones who've passed on, and communicates with two Sacred Celestial Beings who are unerring in the startling information they provide. If you'd like to connect with this remarkable Intuitive, whose talent spans generations, you can find Kitty at PsychicAccess.com.