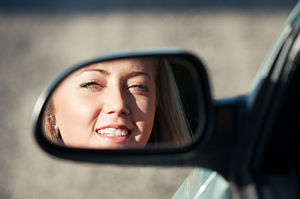 People ask me what it's like to live with Spirit. They wonder whether I can read minds or whether Spirit is constantly speaking in my ear. I think sometimes they envision a little angel on my shoulder, chattering in a non-stop staccato as I go through the day.
The simple answer is that I am no different from anyone else. Spirit does not come forward without reason, unless I call on them specifically to do a psychic reading.
Aha! So what does 'without reason' mean? Well, there have been times when I have been very glad of my connection to Spirit. When they want to, they can interrupt my thinking, just as if they were sitting right beside me. That can be handy when there's a warning to be had.
One time, while driving along a 16-lane highway, I suddenly veered from the core lanes into the collectors without a lot of warning for the friend who was following behind me. She knew this driving manoeuvre was unlike me but she had a feeling that she knew what might have caused the quick switch. Read the rest of this entry »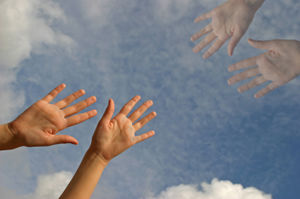 Sometimes when people pass over to Spirit, they are taken by surprise and aren't sure where they are or how they got there. These individuals find themselves stuck in their own environment unable to progress, and wondering where everyone else has gone.
How do people get unstuck and move forward? Well, that's where rescue work comes in! Some of the most rewarding experiences in my mediumship career have occurred during the rescue sessions that I have been privileged to attend.
Once every month, a group of us would sit in a meditation circle and, with the aid of a facilitator, we would start the rescue process.  After sitting quietly for a few minutes, one of us would 'take on the persona' of someone who needed assistance in crossing over and getting to the light. Read the rest of this entry »