Published
April 17, 2018
|
By
Monica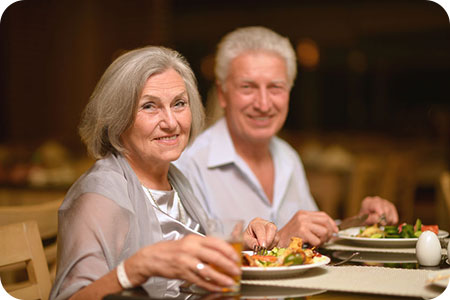 As a medium, there is nothing more rewarding than bringing through a loved one who has passed on to Spirit. It is tremendously fulfilling to be able to deliver messages from another plane and to put someone's mind at ease here on Earth.
Often, departed loved ones will come through to give a progress report of sorts, so that family or friends will know that they are happy, pain-free and adjusting beautifully to their new surroundings. In addition, they might weigh in on a family dilemma, reassure a friend that the right decision was made or confirm that everything is currently on track for success.
Readings of this nature are a win-win-win for everyone — for the person who has passed on to Spirit, for the person requesting the reading, and also for me.
Over the years, I have received countless confirmations from readings given privately and in the various spiritualist churches. Although I would never take Spirit's work for granted, because all messages are important for different reasons, there are many that stand out because of the wonderful reactions they caused.
Once, I was attending a potluck supper at one of the churches and, as I was standing in line for the buffet, I felt a tap on my shoulder. As I turned around to see who was there, an older woman said, "Well, here he is!" She pointed to a man standing beside her. A few years before, Spirit had advised that she would be getting remarried and, at her age, she didn't believe it for a minute. Fast forward a few years and she brought him to the church supper in the hope that I would be there to meet him in person. She was thrilled beyond belief and beamed with pride as she told me the story of where they had met and how their relationship had progressed so beautifully. Continue reading →
Posted in

Afterlife, Lightworkers, Mediumship, Psychic Readings, Spirituality
|
Tagged

Afterlife, blessings, Career, crossing over, evidential mediumship, fulfillment, guidance, Lightworkers, medium, mediumship, mediumship reading, memories, predictions, professional psychics, psychic medium, psychic predict future, service, spirit, spiritism, spiritual messages, spiritualism
|
Leave a comment