Karma And The Law Of Attraction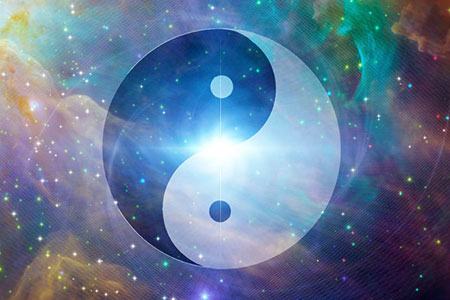 It is quite common to hear of the 'Law of Attraction' these days. However, although the concept has become popularized in mainstream culture, it is actually an ancient spiritual concept. In metaphysics, it is one of the primary Universal Laws.
However, what is less commonly known is that the concept of Karma is secondary or sub-law to the Law of Attraction. The principle of Karma or Karmic Law is found in various religions and wisdom traditions, particularly Hinduism, Buddhism, Taoism, Jainism, and Sikhism. It prevails over multiple lifetimes and is associated with our soul evolution and rebirth.
To understand Karma, it is usually helpful to consider what it is not. Karma is not a punitive concept of punishment for the bad, and rewards for the good. Karma does not 'come for us' when we do bad or evil things. In fact, we can potentially resolve karmic patterns within a single lifetime, even before they manifest into actual events and experiences.
Karma is created through core belief patterns we have about ourselves, about life, and the world around us. These beliefs, mindsets and paradigms are often accumulated through many experiences over several lifetimes. And 'negative karma' is created when we consistently believe, for example, in things like fear, lack or limitation.
A good example is the Great Depression of the 1930s. During that time, many people focused on lack or limitation. There was a fear of poverty and hardship. These beliefs created many cultural challenges. For example, many parents abandoned their children and families.
This created a karmic paradigm for them, and if that paradigm was not cleared out in their lifetime, it will be repeated in future lifetimes, until it is cleared out. They will reincarnate in the next lifetime with this core belief still attached to their subconscious mind. In their next life they will likely experience abandonment themselves. Their abandonment is not the karma, their abandonment is the result of the actions that were taken as a result of their fear or false beliefs.
Contrary to popular misconception, karma has nothing to do with punishment and reward. It exists as part of our holographic universe's binary or dualistic operating system only to teach us responsibility for our creations-and all things we experience are our creations ~ Sol Luckman
The actual karma that we experience may manifest in many forms. It is almost always motivated by fear, but it can come up in subsequent experiences as worry, resentment, blame, guilt, criticism, desires for vengeance, and judgment. These things can be projected inward as the I'm not good enough belief, for example, or it can be projected outwardly as the they did it to me belief.
Universal Law teaches us that nothing happens in a vacuum. We always attract all the people, events and circumstances that reflect our state of consciousness.  This is why clearing out old, repetitive patterns and false beliefs directly corresponds with our capacity to experience more love, more joy, and more peace in life.

About The Author: Cosmic Coach

Cosmic Coach (James) is a Christian Minister, a teacher and an Energy Guide. He has been seeing and talking with Angels and Guides since he was 7. As a teen, it dawned on him the unique connection he had. He prayed for others at his family's Christian church, and received direct messages and healing energy from Spirit. As a young adult, he became ordained and is still attached to the Christian Church today. After mentoring with a remarkable psychic woman, he developed his own tools and began his full-time psychic practice. James has mastered many techniques in his psychic practice to connect with the unique heart center of each of his clients. He is a Reiki Master of many traditions, who is adept at crystal healing, card readings, and delivering detailed messages from Angels and Guides. James is always expanding the base of his knowledge to broaden his reach and serve as many clients as possible. To experience a unique reading personally designed for you, you can find Cosmic Coach at PsychicAccess.com.