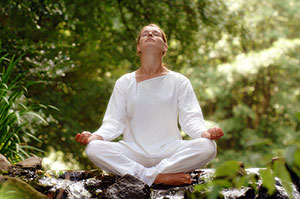 A couple of months ago I wrote about how my mammogram had shown some calcification in one of my breasts. I am a breast cancer survivor and my doctor wanted to make sure that it was not a problem. So I had a biopsy.
I discussed in my last post how I was preventing panic from overtaking me by staying in the now. Whenever I would start to worry or have anxiety, I would remind myself the time and the day it was and I would remind myself to stay in the now. There is no future or past… only now. That stilled my mind and turned off the anxiety, and stopped my worry.
My anxiety could have easily been increased, because my oncologist was packed full of patients due to an emergency in his private life. But I needed my results and I did not want to wait several more weeks to get them. You see, he does not give results over the phone and he likes to give them himself. Read the rest of this entry »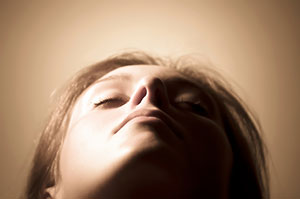 One of the most common misconceptions is that one needs to be "born" psychic to have the gift. The truth is we are all born with unique talents! However, like any other skill, practice is essential to honing and developing our psychic abilities.
There are many different kinds of psychic ability. Being able to discern future events, while usually thought of as a psychic's bread and butter, is just one of these. For example, certain people may be able to telepathically communicate with animals, predict the weather, or have vivid dreams. If you are in doubt as to what your talent might be, think back to when you were small. Children are more psychically attuned than adults. Can you remember a time when you had a supernatural experience, or even more than one? This may very well be your gift. As our culture has become more tolerant of psychic ability, this is less likely to be thought of as coincidence or luck. Read the rest of this entry »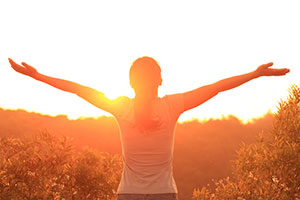 The world seems to be fighting against us. Just as soon as we get out of the bitterest cold winter of our lives, we are hit with extreme heats, tornadoes, storms. Thor, on his winged horse, has ridden through… angry, wild, crazed, keeping all of us on our toes.
In our lives, in our relationships, we have all sorts of weather as well. These ups and downs, the setbacks, the craziness of life and love sometimes make us feel that the Sun has left us forever. It seems as if even the clouds try to cover up its warmth, heat, its nurturing, smiling face. Yet, the Sun always rises to bring light to a new day.
The bright light of the sun shows all in truth, both the harsh and good. Although we can't see him behind the tornado, behind the storm, he is there. Behind the darkening clouds that overshadow all the light, that trouble the skies with lightening, thunder, and rain, the Sun remains like the Most High Spirit of Light. He is still there. Read the rest of this entry »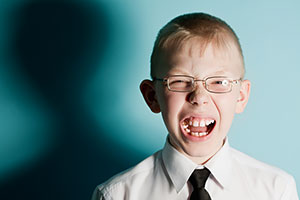 Sometime around the year 1967 my parents told me one day that I was going over to grandmother's house so that she could watch me while they were going somewhere for the day. I begged them not to take me there, because the place was haunted. I felt like something was always watching me at that house… and it was not my grandmother!
But my parents told me my cousin Alan was going to be there too, and I would have someone to play with. So I reluctantly agreed.
When we pulled up my aunt and uncle were just driving off, so at least I knew my cousin was there and we could play with our trucks. When I walked in there was a little girl beside my cousin. My grandmother introduced her as Sally. She also watched Sally while her mom and dad went to work. Read the rest of this entry »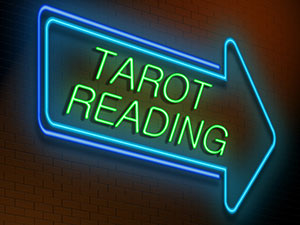 I have noticed some interesting quirks when it comes to reading with Tarot cards. I do advertise telepathy, because my cards seem to suggest the thought patterns of the querent or the person calling. I have found this is how my cards were geared or oriented for me.
Perhaps some readers see outcomes, yet with an interest in Psychology, I see the reasons why for both you and your partner. This to me is a healthier way to establish points of resolution, even changing outcomes.
Yet when you are on a time limit, it's a frustrating issue. It seems that I will get patterns in my readings. First the caller's identity is established. For example, caller is identified as female, mother, employed as an accountant, having gone through some deception, has older children, and so forth. This will all be seen in the card spread. Read the rest of this entry »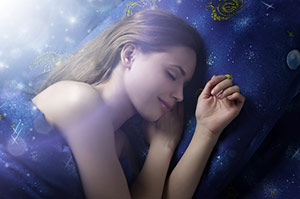 One thing that almost every one of us has in common is our dreams. Even if we don't remember them the next morning, we dream each and every night.
But what do they all mean? Dreams are a way for the subconscious or psychic part of ourselves to work out our problems.
Many of our dreams feature larger-than-life or fantastical images that couldn't possibly exist in the real world. That's because they are symbols. Many have written on the subject of symbolism, from the ancient Egyptians to modern psychologist Carl Jung. Just as no two people are alike, nor are their dreams.
You may often ask yourself how to interpret your confusing or murky dreamscape. The first and best way is to keep a dream journal. It's preferable to have it by your bedside, so you can write it down once you wake up. As you start doing this, you will notice patterns emerging. If you meditate during your waking hours, these recurring images will no doubt appear there as well.
Read the rest of this entry »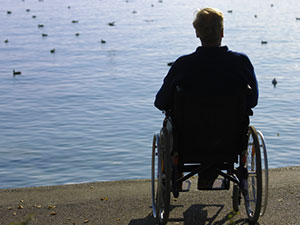 << Continued from Part One
At this point every eye in the place darted right at her. She was the only thing in the room looking more peculiar than old Mr. Long Locks. Face crimson and forehead breaking out in a sweat, Beth watched him look at her with absolute shock on his face, and say "If you really want to."
Are you kidding? Of course, she didn't want to, but Spirit didn't seem interested in her personal preference right about then and pressed on her heart until she could utter the words, "Yes, sir, I would be pleased to, but I have one little problem. I don't have a hair  brush." He responded, "I have one in my bag." Read the rest of this entry »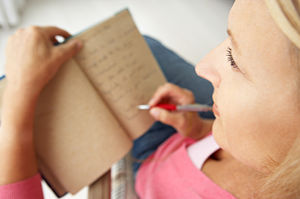 We get signs all the times from our spirit guides and angels, but we more often than not do not recognize them. We do not realize that some of the miracles that happen in our lives today, were revealed to us a long time ago. A good way to see these patterns of manifestation in our lives is to keep journal.
I often suggest to my clients that they write stuff down, even if it was from a dream they felt had no significance at the time. If the dream seems very strong it is best to write it down, because there is always reason why you had that dream. The same applies to personal intuitions and information you receive during readings that does not make sense at the time. Read the rest of this entry »