Psychic Development 101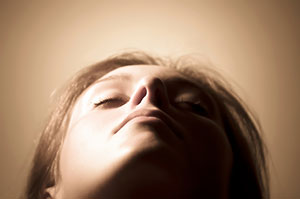 One of the most common misconceptions is that one needs to be "born" psychic to have the gift. The truth is we are all born with unique talents! However, like any other skill, practice is essential to honing and developing our psychic abilities.
There are many different kinds of psychic ability. Being able to discern future events, while usually thought of as a psychic's bread and butter, is just one of these. For example, certain people may be able to telepathically communicate with animals, predict the weather, or have vivid dreams. If you are in doubt as to what your talent might be, think back to when you were small. Children are more psychically attuned than adults. Can you remember a time when you had a supernatural experience, or even more than one? This may very well be your gift. As our culture has become more tolerant of psychic ability, this is less likely to be thought of as coincidence or luck.
The sixth sense is at the core of our experiences.  It is what makes experiences out of events ~ Henry Reed
Nor should you think that you have to be perfect to be a psychic. You don't! Nothing in the universe is set in stone, why should you be any different?
If you're serious about developing your abilities, you will need to practice. One of the best places to start is by engaging in mindfulness habits. Take up the practice of meditation in whatever way works for you. Keep a journal for both your waking thoughts and your dreams. If you have a pet, pay attention to what he or she is reacting to. If you have negative influences in your life (addictions, pessimistic friends or family members), try to let them go too. Psychic ability is about positive influence.
Another exercise you can try is to answer thought-provoking questions, either out loud or in your journal. What do you perceive as true love? Do you listen to your voice of instinct or reason? Through journaling we discover our subconscious thought, which is where psychic ability arises in the first place.
If you are visual, you may try a medium such as painting, drawing, or Zentangle. The crucial thing here is that there are no right or wrong answers. So many of us in school are taught all-or-nothing, black-or-white styles. In the psychic realm there are many shades of gray. In fact, when we receive bits of psychic insight, they may not even seem like real answers at first. Like putting together a large jigsaw puzzle, often they form the parts of a whole without us even realizing it.
If you have an audio guided meditation program that works for you, use it. Some others may prefer ambient or "white noise." Get in the habit of making ten to fifteen minutes out of each day to meditate and clear your mind. There is no right or wrong way to do it, just make sure you have a quiet, uninterrupted time to do so – but not at work, in the car, or at school!
Focus on a particular image you may like; some people like nature images such as a flame, the sun, or a flower. The idea is to quiet your mind and hear your soft subconscious. In most Western societies there is so much noise in the background without us even realizing it.
We each have a sixth sense that is attuned to the oneness dimension in life, providing a means for us to guide our lives in accord with our ideas ~ Henry Reed
As you learn to meditate, you will start gaining insight on your unique psychic talent. The three primary groups for these abilities are seeing (visual), kinesthetic (feeling), and auditory (hearing.) Some people possess all three abilities in equal measure, though it is more common to have only one be dominant. On your journey you will probably experience one sensory input more than the others. Again, no two people are alike and neither are their talents!
Remember as you go that developing your psychic ability is like any other talent; you must use it or lose it. Relax. Have fun, and always keep your intentions positive for best results.

About The Author: Mystic Shelley

Mystic Shelley is a five-star psychic, Reiki healer, clairvoyant and empathic reader. She offers her clients honest answers about past, present and future events with the help of her trusted guides. She reads in the area of love, relationships, career, money and all matters of life. Mystic Shelley was born with talents that would later mark her as a gifted psychic, but she chose not to embrace them early on. In her 30's, a not-so-chance meeting with a celebrated psychic set her on a course that awakened her gifts. Born with the gifts of clairvoyance and empathy, her psychic mentor helped her to expand those abilities, taking her talents to the next level. With experience came proficiency and today she has a growing list of devoted clients who sing her praises. In addition, she's also actively assisted other psychics to open up to their abilities. If you are looking for direct and honest answers get a reading with Mystic Shelley now at PsychicAccess.com