A Mother's Love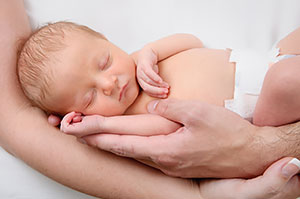 I still cry when I hear that beautiful song Mamma by Claudio Villa. Growing up on a small island in Central Italy, I remember my mother's daily prayers and all her sacrifices. Those examples  have always followed me. They  are still my daily support and strength.
I cried today in church as well, while singing the Ave Maria. My lovely mother Margherita passed on July 8, 1991 and although she is not with me physically, she is here in my heart, supporting  and guiding me from above. She has been my spiritual guide since 1998, when my first girl was born and I named her Margherita too. I always loved my mother's name, which in Italian is the name of a flower known as "Daisy" in English.
It was during that very difficult pregnancy that my mom came to me for the first time. She spoke to me and I knew her when she walked into my room. I smelled her perfume. She loved the Vele Al Vento fragrance and I that way I knew she was there for me.
I remember my mother's prayers and they have always followed me. They have clung to me all my life. ~ Abraham Lincoln
Being almost 40 years of age, going into a first pregnancy was scary. I had many medical problems. It was a difficult time and I needed her so much, and she was there for me and always reassured me I was having a beautiful baby girl. Yes, I did not need the ultrasound to confirm this, she had already told me! When I held my bundle of joy, my first words were: "Grazie Mamma per la mia piccola Margherita," meaning "Thank you Mom for this lovely flower."
My mom was always my greatest teacher – a teacher of compassion, love and fearlessness. Love is sweet as a flower. She used to tell me: "Maria, you can't save the whole world." Meanwhile, her example proved that she, herself, did everything to save everyone.
I remember her getting up early every morning to do her rounds in the neighborhood to see who was in need of any extra help. Back then there was no hospital or clinic on our island and my mom was always there to see who needed some medication, or an hot oil rub, or some penicillin shots for bronchitis. If someone was in labor, and could not get the midwife in time, she was always there to help. If someone passed away, she was there with the family, praying all night and providing baskets of food for the families in mourning.
My childhood reminds me of the classic TV show The Waltons. We constantly had other families piling into our home during hard times, to live together, to fight, to laugh, to get back on their feet, and to stumble back out in the world. Each time, I learned to be strong in the face of trouble, as my mother never allowed me to get depressed or to get down.
No language can express the power, and beauty, and heroism, and majesty of a mother's love. It shrinks not where man cowers, and grows stronger where man faints, and over wastes of worldly fortunes sends the radiance of its quenchless fidelity like a star. ~ Edwin Hubbell Chapin
Each time I learned to have hope, to have faith, as I watched her in her daily rituals of prayer, of faith. Each time, I learned discipline, as no matter what life handed her, she always had the discipline to get up, go ahead, go to the work and help others. Each time I learned that, no matter how other people, even our own family or children hurt us, she always found forgiveness.
She taught me to come with love, with faith, with hope that tomorrow will be better. In my early adult years I was in a fairly new job at one point, and I was concerned about getting along with my coworkers. My mom wasn't big on compliments so her words were surprising to me: "Maria, just be your sweet self. Be the hardworking person who keeps trying, the person who never gives up, the one who tries, and tries again to do it exactly right. Be the person I've always known you to be."
I still thrive on those words each day. And I teach the same to my girls. I do hope someday they will appreciate me and remember me the same way.

About The Author: Mariella

Mariella is a New York resident, born in Italy, who began accurately reading at the age of eleven with just an ordinary deck of playing cards. She's since designed her own deck of Tarot cards as well as a unique time board that provides clients with startlingly accurate time frames for her predictions. For a reading with this warm, funny, and highly detailed Clairvoyant and Empath, you can find Mariella at PsychicAccess.com.