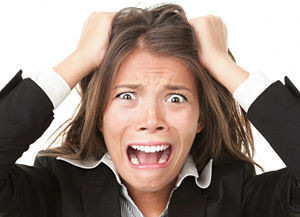 Recently, I went to a stress management seminar and I am much calmer now, since using many of the skills I learned there. I was so happy about the results I achieved that I emailed the facilitator of the seminar and asked permission to share some of the basics with you.
At the seminar we were taught a set of 'Distress Tolerance Tools'. The acronym you can use to remember this is ACCEPTS:
A – Activity. Go for a walk, take up swimming, get a hobby. Anything that takes your mind in a different direction for a while. The problem will still be there, but you should be able to see it with fresh eyes when you return.
C – Contribute. Volunteer in your community or work for a charity. For example, in many rural areas the fire department is run by volunteers. In the town I live in there is a 'baby cupboard' for young mothers to get diapers, blankets and formula for their infants. Read or play music at a rest home. Find somewhere to contribute. The possibilities are endless. Continue reading →