How To Listen To Your Higher Self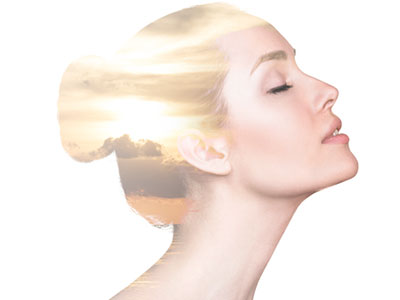 Want to be at your very best most of the time, if not all of the time? I thought you might! To achieve this, you need to become connected to your Higher Self. Think of it as your internal navigation system that will guide you, providing you listen to it, in the right direction at all times!
The Higher Self is connected to the Universal Collective Consciousness. In fact, there are some schools of thought who are of the opinion that our very soul contract (our life plan which we decided upon prior to being born) is possessed by our Higher Self. By listening to its guidance, it is said we can achieve our highest aims in life. But how do we do so, and what signs does it send us? Look out for these vital signs of contact with your Higher Self.
The Higher Self is whispering to you softly in the silence between your thoughts ~ Deepak Chopra
Repeating Numbers
The frequency of numbers is somewhat easy to access and therefore the Higher Self very often communicates with us in this way. Are you finding that your watch, the adverts on television, or receipts for the goods that you purchase, are all repeating the same numbers? If so, this is a sure sign the Higher Self is endeavoring to get through to you.
In particular, the 11:11 phenomenon signifies that you really are on the right track in life as a result of being truly tuned in to your Higher Self. Should you also find that you begin to see repeating symbols such as circles, spirals and even rainbows, or any symbol which may have some personal connection with yourself, this is again, a sign of awakening.
Social Circle
Are you suddenly beginning to attract more genuinely positive people into your life, who really and truly want you to be happy? If so, this is yet another signal that you are connecting more to your Higher Self.
Please do not feel guilty if some old relationships start to fade away as a result of your raised vibration, because you deserve to attract those who really enhance your life, as you will theirs!
Inner Voice
Ever heard a little voice inside your head that emphatically said yes or no to this or that? Whatever the message, that is your Higher Self trying to get through and it should speak to you in a voice that is similar to your own.
For example, when making a wrong move, you may hear a voice which is cautionary, whereas if you are going towards a life-enhancing experience, then that little internal voice would be more encouraging.
On occasion, however, you may be led to a particular mistake due to the very lesson you will learn from it. Nevertheless, you can rest assured that your Higher Self will always want what is best for you.
Each one of us is a part of that spirit – a divine entity. So the spirit is the higher Self, the eternal being that lives within us ~ Shakti Gawain
Vivid Dreams
Are your dreams becoming more vivid of late? If so, this is indeed yet another sign that your Higher Self is awakening.  Perhaps you are receiving messages of love, comfort and guidance from those who have passed over. Pay attention, if this is the case, because it will help you to make the right decisions in life that should have a long-term positive impact.
Easy Manifesting
Is your life all of a sudden starting to fall into place? Are obstacles beginning to fall by the wayside and everyday miracles becoming the norm? If so, these are more sure-fire signs that you are connecting with your Higher Self and thus can continue to embrace positive change in the complete knowledge that it is helping you shape your best possible destiny for the benefit of everyone.
Increased Intuition
Have you recently thought of an old friend and then heard from them the very same day? Are your hunches increasingly proving to be correct and have you been feeling certain things were going to materialize before it did? Should this be the case, then it is your Higher Self alerting you to the fact that there are higher powers that you are connected to, and that coincidence is not playing a part here.
Our logical, analytical minds do tend to override any messages from the Higher Self. Should we do so, however, it will just find other, stronger ways of grabbing our attention, so that we act on any changes we need to act upon.
On a final note, it is important to remember that our Higher Self's purpose is to help us live our lives to the maximum. Why not try to listen to what yours is telling you?

About The Author: Lucinda

Lucinda is a highly trained Intuitive and Empath, living in a beautiful village in North Yorkshire, England. She possesses the rare gift of understanding a client's personal pain and has been through many challenges, herself, which has only made her stronger! It is both her calling and her happiness to help those in need. And whenever she needs a little help herself, her Guides are always there to assist in her development and provide clear interpretations for her clients. Prediction has always been a great tool she could count on to accurately foretell events, but Lucinda also draws on her expertise with Dream Interpretation, Numerology, Angel Cards, Law of Attraction and Life Coaching to provide full and detailed solutions to any problem. A member of AMORC and Beyond Freedom Evolution, she provides inspiration, education and personal support for spiritual development. If you'd like answers or want to attract your desires, you can find Lucinda at PsychicAccess.com.


This site uses Akismet to reduce spam. Learn how your comment data is processed.