gifted psychics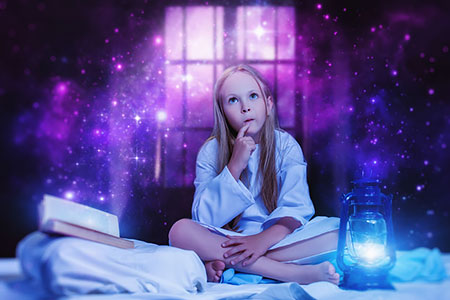 I was recently asked how I became aware and started using my psychic abilities. For many this can be a complicated, challenging journey, but I was fortunate to grow into my psychic gifts quite easily.
It all began with me growing up in a small town with a population of only 8000 souls. We were a large family of 12 children, which at that time was more common than today.
From the time I can remember, my mother used to foretell events and always spoke of a person's "inner character," as if she could clearly see their internal mechanisms as one would with an X-ray. It was also clear to everyone who knew her that she never seemed to be wrong in her estimations.
At the same time, my grandmother, as well as my father, frequently spoke of spirits coming back to visit us from the afterlife, and sightings of loved ones who had passed on was a common occurrence in our family life.
I can remember even as a very young child that I also just 'knew things' and certainly it never occurred to me to question the validity of any information I perceived. In my family it was not unusual to hear talk of someone having the "third eye" or the "second sight." No one was ever denied their gifts.
As children we simply took these ideas in our stride and accepted them as natural and normal. We never had reason to question any of it and we didn't realize this was not something all children experienced in their families. It was as common to us as any other domestic event that would occur in other people's homes.
Psychic ability, metaphysics and the paranormal was something that we would naturally nourish growing up and utilize to whatever advantage we needed. Maybe ones of the reasons it became so strong among the siblings, was our inherent drive to survive under extremely arduous and stressful conditions. Only later in life did we come to understand that not all brother and sisters develop this strong psychic bond, with the ability to connect and detect danger in any situation, despite the great distances that might separate us to this day.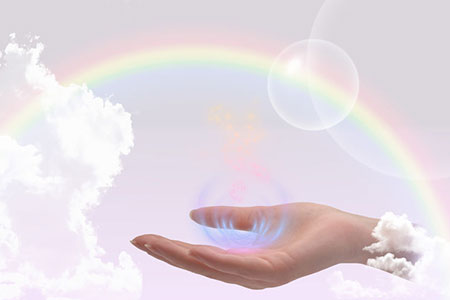 My first experience of the spiritual gift of healing was when I went to visit my father in the hospital many years ago. He was in great pain and something told me to gently touch the knee on which he just had surgery. It was not my intention to achieve anything, simply to comfort him. But then I saw his facial expression shift from agonizing pain to instant relief. That to me was a miracle!
The next major healing miracle happened when one of my twin daughters went ice skating when she was about 8 years old. I was watching the children enjoy the beautiful winter day, when my daughter suddenly slipped and fell. I will never forget her agonizing scream. I instantly knew this was bad!
As I was making my way to her, others where already helping her, but she would not stop screaming and it shot through me like bullets. When I got to her, I immediately saw the bone protruding through her skin. I then put my hands over the break on her forearm and said, "It's okay." In the blink of an eye, she stopped crying and said, "Mommy it doesn't hurt anymore. "
I held her arm all the way to the hospital and when we arrive they made me remove my hands. Again, I had to hear my daughter screaming in pain, with me feeling helpless.
After they set her arm, they let me see her. I touched the cast on her arm and immediately sensed it was not set correctly. Of course, they refused to listen to me at first, but I kept insisting that something was wrong. Finally, they agreed to do a second X-ray, which showed my daughters arm was in fact not correctly set. So, she had to have it done all over again. A nurse asked me how I knew. I never answered.