Posts Tagged 'crystal ball'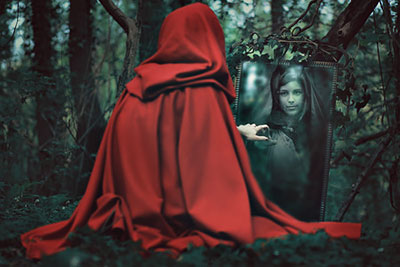 The idea of a mysterious, magic mirror evokes scenes from fairy tales like Snow White, where the wicked queen looks into the mirror and is able to see what her enemies are plotting against her. But do magic mirrors really exist? Can they be used to see into the future, as seen in so many fantasy and horror films? The answer is yes.
The magic mirror, also known as the black mirror, is a powerful scrying tool that has been used for thousands of years. A scrying tool is typically an item with a polished or reflective surface, such as a crystal ball, mirror or even a bowl of water. The seer gazes into the reflective surface to see psychic visions. Read the rest of this entry »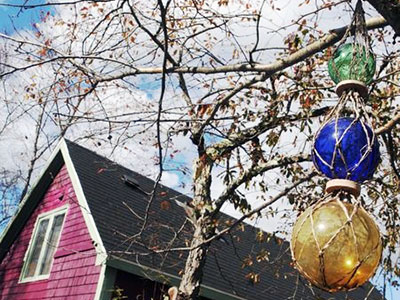 To be perfectly truthful, witch balls freak me out a little bit. I was in a room once where a whole bunch of those hollow spheres of colored glass were hanging from the ceiling… and they all started moving! There were no windows open, no fans, no air-conditioning, nothing in or around the room that could have caused the kind of movement I saw that day. But I've decided to confront my fears head on.
If you've never seen one, witch balls are semi-transparent glass orbs that look like Christmas ornaments. They typically hang in windows or gardens. Witch balls take on many different forms and names: gazing balls, garden globes, spirit balls, and so forth. What most people do not know is that they originate from an colorful legacy of legend, myth, magic and superstition. Read the rest of this entry »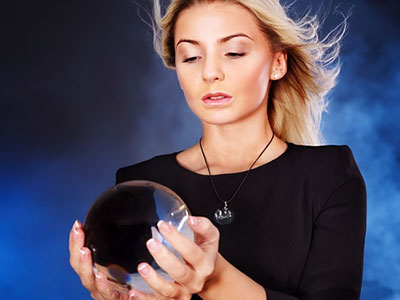 Scrying is the metaphysical practice of gazing into a reflective surface, such as a crystal ball or mirror, in order to perceive spiritual visions of the future, or for purposes of divination or fortune telling.
In most societies, since time began, people used different tools in attempts to scry for answers about the present and future. It seems to be human nature to want to know what is in store for us in the future. Often scrying was done in the confines of royalty or religion – reserved only for the privileged few deemed worthy to do it. Read the rest of this entry »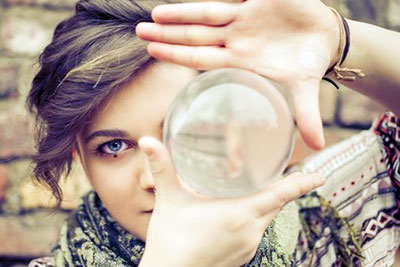 Clients who visit me for private sittings often appear to be fascinated by my crystal ball, which always sits on a stand to the left of me as I work. With the help of my lovely crystal ball and a selection of divination cards, including the Tarot, I get assistance from spirit and my Ancestors in the form of symbols and letters.
Crystal-gazing, known as crystallomancy is a popular form of scrying. Crystal balls were known to be used in Europe way back in the 1500s, but historians also mention them being used at some time or other by many other cultures of the world. Read the rest of this entry »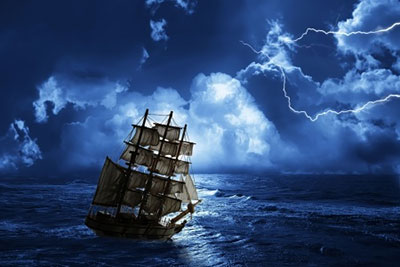 I recently did a psychic reading for a lady who has a real fear of the ocean. Her fear extends to being a passenger in an aircraft flying high above the ocean, to being on the beachfront trying to relax to the sound of waves crashing along the shore-line. She had booked a session with me to see if we could discover the source of her deep-seated fear of the sea.
The answer to people's emotional blocks often comes to me through imagery and sounds, which I receive in my mind's eye. Sometimes scrying using the crystal ball, or Tarot images and symbols are a catalyst for insights which spirit shows me. Read the rest of this entry »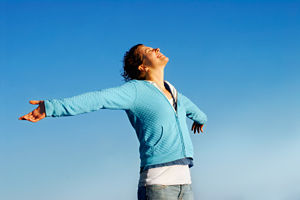 Reading for people is something that I have been doing since my earliest recollections.
'Seeing' things that are hidden from the awareness of others is also something that has been a natural part of most of my life.
Having extra-sensory perception (ESP) since childhood developed into a career sixteen years ago of doing readings for people over the internet.
Over the years my skills at interpreting messages that I get from reading people, and seeing hidden information, have become sharper and this work has become more and more rewarding.
So, it was only natural when I decided seven years ago to become a Life Coach that I would blend these two career paths into the profession of being an Empathic Coach. Read the rest of this entry »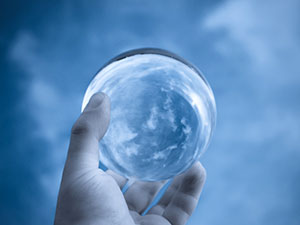 Many people are familiar with the popular culture idea of using a crystal ball for divination purposes, also known as the art of "scrying". The truth is, this is an ancient art, and it's not just about seeing the future! With some practice, anyone can use this unique and fascinating tool to gain insight into his or her life.
The first thing needed is the crystal itself. Clear quartz is a good choice for someone new to the art. As with any magical tool, use your instincts to select one that is right for you. A small one, no bigger than five inches in diameter, will work fine. Be sure to cleanse your crystal and smudge it of any negative energies before use. This will give you better results. Only you should touch your crystal ball; the influences of others will weaken its power. Read the rest of this entry »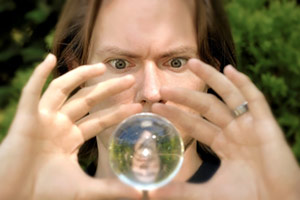 Scrying is the art of 'seeing' through a specific medium. It is one of the most natural and accurate forms of divination. Natural mediums such as water, smoke and oil were among the first media used by the ancients, as far back as when the first hunter gatherer tribes roamed the Earth.
In the vast arena of nature, early humankind may have gazed into a still pond of water, or watched the patterns of the ripples on the surface, or they may observed the way the clouds were reflected on the water. In this they saw symbols that related to their lives and their connection with a supreme deity.
Later, as humankind advanced, scrying techniques also evolved.  The ancient Egyptians and Babylonians were known to scry in the fire and smoke of oil lamps. Magical symbols and spells were often written on the linen wicks as a method of conveying their desires to the gods. Read the rest of this entry »