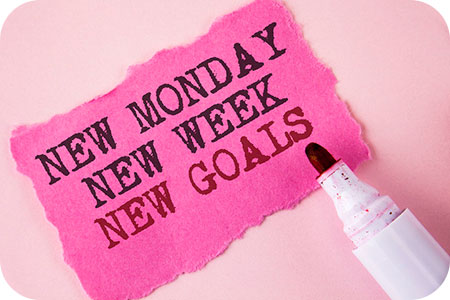 We all have goals. We plan to go big in our business, relationships, health, and many other areas of our life. Then we stumble as life happens.
Maybe you cutting out sugar this year, and then you had those chocolate chip cookies. Or did you commit to a workout schedule, only to skip a few sessions and finally give up altogether? Maybe that first date wasn't quite what you expected, or you chose to stick with that familiar person who still doesn't want to commit. You know what I'm talking about.
Failure and disappointment can cause us to lose our peace of mind and stay out of the game longer than we should. It then becomes more difficult to start again.
Maybe we need to be kinder to ourselves when it comes to our life goals, and appreciate the effort and progress we have already made. And when we do fall off-track, we need to consider what is underneath this action. Taking time to examine the 'why' can help us see the underlying cause. Sometimes it's boredom, or old habits, fear of failure, or just that 'little goblin' in our head. It can also be fear of success and being seen – a new level, new devil.