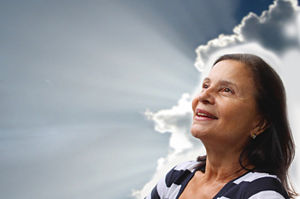 When I was very young, I remember being in our living room around Halloween time. It was very, very late in the evening and I can't remember what compelled me to go over to the window. I remember the drapes were closed and I remember pushing it to one side and just looking out. I saw something that night I would never forget.
It looked like a very old women with white hair. She was holding something in the front yard, which looked like a glowing stone of some kind. She just stood there and it was very, very late. This seemed very strange to me. I remember feeling not scared, just very comforted and interested to at the same time. I remember her turning around, almost as if she saw me, but she just bent down and put this glowing rock or something on the grass and then began to walk away. I will never ever forget this as long as I live. Read the rest of this entry »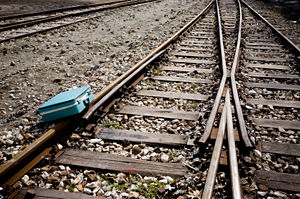 Since it was Halloween a few days ago, I thought a ghost story would be appropriate. Although I could probably write a blog a day for months on my experiences with ghosts, I've chosen my favorite ghost story to share.
It happened around 18 years ago, while I was visiting a friend in San Antonio, Texas. I dropped my friend off at work and picked up her sister Lydia, who was from Texas.  We set out to see the sites.
After seeing the Alamo and the River Walk, Lydia suggested we go see Mission Park located off of Military, a major, busy street in San Antonio. Lydia proceeded to tell me the story of a bus load of 1st and 2nd graders, some 50 years earlier, whose bus got stuck on the railroad tracks. The story goes that a train came and hit the bus, killing the children. Read the rest of this entry »