Published
July 15, 2019
|
By
Graham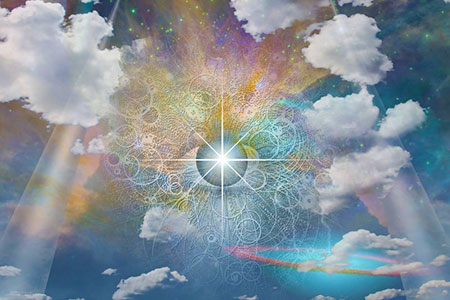 Spirit communication is the process of sending and receiving information to and from the spirit realm. This process can sometimes be overwhelming for individuals. The spirit realm and nature sends us inspiration, messages, comfort and guidance. In every moment of every day we receive information. Are we deciphering that information correctly? Are we also clear in our requests to Spirit?
There are many ways spirit communicates with us. For example, a synchronistic song playing on the radio, which we associate with a loved one in Spirit; unusual behaviors, or unexpected appearances of animals, birds or insects; seeing so-called 'angel numbers' or synchronistic clock times like 11:11 or 12:12; Ouija board messages, as well as Tarot and oracle card signs; pendulum dowsing; and dreams.
Then there are messages relayed by intuitives, psychics and mediums during professional readings, using the clair senses, channeling, divination and mediumship. These modes of communication can be natural for some, but also a developed skill for others.
Were you a child that had imaginary friends or saw relatives who were dead? If so, then you have the innate capability pre-developed, but you may need to enhance and strengthen your communication ability. Not to become a professional psychic reader, but to be better connected in life. Strengthening comes through discipline, commitment and a passion to be of service.
Posted in

Afterlife, Astrology, Divination, Dreams, Intuition, Mediumship, Paranormal Phenomena, Psychic, Psychic Phenomena, Psychic Readings, Spirit Guides
|
Tagged

become psychic, channelling, clairaudience, claircognizance, clairgustance, clairolfaction, clairsentience, clairvoyance, communication, Divination, evidential mediumship, mediumship, mediumship reading, Metaphysics, paranormal, professional psychics, Psychic, psychic abilities, psychic attunement, psychic awareness, psychic development, psychic reading, reading, sense, sensing, sixth sense, spirit communication, spirit contact, spiritual messages, spiritual practice, spiritual realm, Spirituality, Tarot readings, trance mediumship
|
1 Comment