psychic wisdom
Published
September 14, 2020
|
By
Isadora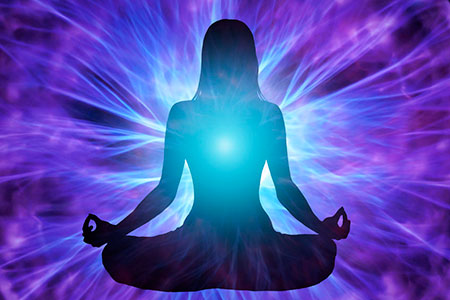 The more time I spend working in the psychic realm, the more it seems to expand outward and the more it has to teach me. There is a certain magic that happens during psychic readings, where I feel touched by Spirit.
Sometimes, after completing another session with a client, rather than getting back to everyday life, I just stay in my chair for a while, and commune with my guides. I thank them, and also absorb any further messages or information that I need to learn as a spiritual advisor.
However, I find the best time to learn from Spirit is actually in my free time, when I am not working. It is actually in my personal life where Spirit usually has the most to teach me. Those ordinary, mundane moments, when I am doing the dishes, or taking a shower, or cleaning the house, is often where I learn the most. Maybe this is the case because I'm in more of a receptive, relaxed state of mind? It also happens frequently at night, when I'm just about to fall asleep, or upon waking in the morning.
I find it truly amazing how divinely orchestrated everything is in the metaphysical realm. There is very little effort needed to be able to perceive so much. Each year that passes, I learn to trust my inner guidance more and more.
Lately, I have come to recognize once again that the human body is a highly sensitive, intuitive apparatus through which Spirit guides us. My physical body, and how it reacts to being around certain people, and in certain situations, is something I no longer take for granted. What I have observed is that my body is innately aware and instinctively intelligent, maybe sometimes even more than the rational mind.
Posted in

Alternative Medicine, Energy, Healing, Intuition, Meditation, Metaphysics, Paranormal Phenomena, Psychic Phenomena, Self-Help
|
Tagged

aura, aura scan, awareness, clairempathy, clairsentience, consciousness, Empath, energy field, energy thieves, guidance, Healing, human body, inner guidance, inner voice, Intuition, intuitive, life lessons, magic, Meditation, Metaphysics, negative energy, perception, psychic attunement, psychic awareness, Psychic Readings, psychic senses, psychic vampires, psychic wisdom, sensing, sensitive, signals, signs, sixth sense, Spirit Guides, spiritual advisor, spiritual awareness, spiritual guidance, spiritual messages, spiritual wisdom, wisdom
|
Leave a comment