Posts Tagged 'dog whisperer'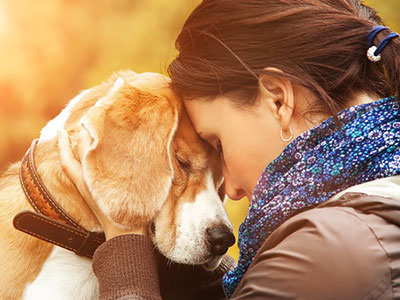 I am often contacted for psychic readings about animals: missing cats, dogs present and past, sick horses and, even that brutal question as to whether it would be kinder to end an ailing animal's suffering. Today, just such a request came in from a long-standing client, asking me to communicate with her little doggie, Patches.
She needed to know if Patches wanted to continue, or whether he preferred to be released from his physical discomfort and allowed to cross over the Rainbow Bridge. She knew he wasn't feeling well, and yet, the veterinarians have been unable to diagnose his problem. It's one of the most heart-wrenching requests I have been faced with in some time.
I sat quietly and envisioned Patches in my mind's eye. He kept showing me the number 12. Before going further, I contacted Patches' owner, and asked her the meaning of the 12. He is twelve years old, my client responded. Although the ultimate decision will be my client's, I felt this was a subliminal message from Patches – his planned life span was to be here for 12 years. Read the rest of this entry »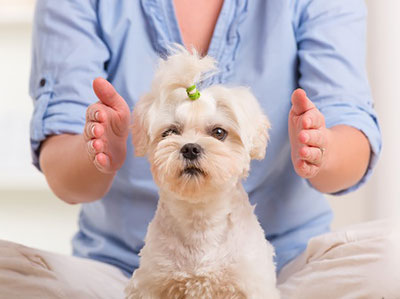 Energy medicine, most specifically Reiki, can have the most amazing results when practiced on humans, animals and even plants. As a Reiki Master, I have noticed great benefits from using Reiki on my own animals, as well those of my clients.
Reiki is a natural form of healing that harnesses the universal life force, to promote healing and relaxation. The Reiki system of healing was created in the nineteenth century by Dr. Mikao Usui.
There are many Reiki practitioners that work almost exclusively on animals. Reiki can be used hands on, or by means of distance healing in which the healer uses a picture or impression of the animal that needs healing. Read the rest of this entry »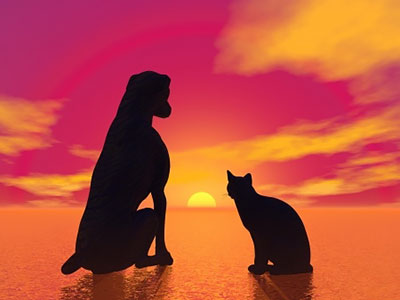 Do animals reincarnate? As an animal lover and pet owner, I believe they do!
John Edward, the well known psychic medium, once talked about how his dog had come to him in a dream after it passed. Apparently the dog told him he would be the new dog "with the black spot." Soon after, John went to a friend's house who had a litter of puppies. He really connected with one of the little dogs – it followed him around everywhere he went. However, none of the puppies had a black spot on them. John's wife took pictures of him with the puppy, because she too felt the connection. Later they left, without taking any of the puppies. When the film was developed, there was a black mark on one of the photographs! The black stain appeared in the image over the puppy he had such a special connection with. John immediately went back and got his beloved 'new' dog. Read the rest of this entry »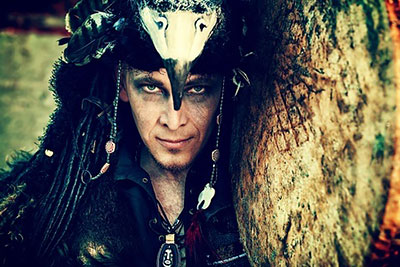 In recent years there has been an avid interest in shamanism. A myriad of books, seminars and extensive training programs around the world reveal a keen exploration of indigenous cultures and their connection with Nature, their healing techniques (such as soul retrieval) and the role of power animals or totems.
Shamanism, in its classical sense, comes from the regions of Siberia and Central Asia and the term 'shaman' originates from the Tungusic word saman (masculine) or samana (feminine). The term shaman has been interchanged with 'medicine man', 'sorcerer', and 'magician' – but a shaman is so much more. The shaman is traditionally a central figure in the community: mystic, poet, healer, communicator with the unseen realm and psychopomp (leader of souls). Read the rest of this entry »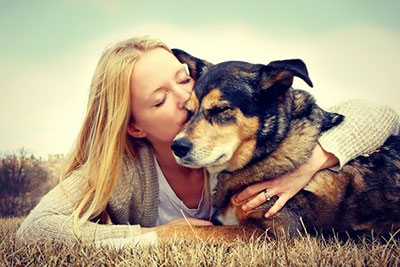 I'm running the sole of my foot over the top of her soft, furry coat – from the crown of her head, all the way down to where her tail begins. She arches and luxuriates in this gentle and soothing caress.
We have been sharing this deeply healing form of intimacy for nearly 14 years. Elizabeth was a Christmas gift from a dear friend. Since her puppy days, have never been apart for more than a few hours. Never for a night! Whether it be wood, stone, clay, molded bronze, copper, gold or any material that is totally solid and bonded – we are made of that. Our togetherness is my greatest pleasure. Our love is my deepest treasure. She is my sunshine, my shadow and everything in-between. Read the rest of this entry »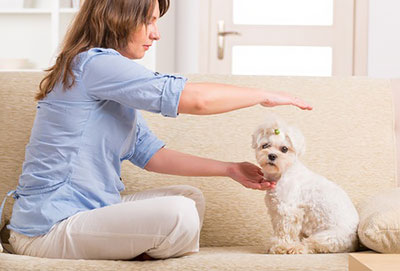 The miracle of Reiki healing comes in the form of a universal energy which its founder Dr. Mikao Usui called Re Ki – his description of a cosmic life force contained in nature and the universe. This life force was also known in many ancient belief systems, such as the Egyptians who called it Hikau and the Chinese Qi or Chi. This life force is available to all and can be directed by those who were given an attunement to receive it.
Reiki healing can be used on people and animals alike, but animals have shown a very special connection to it. They are more open to receiving the healing energy of Reiki, because they do not live with the mental and emotional blocks that we as human beings carry around with us. They receive their Reiki energy without expectations, doubts or fears. Extremely sensitive and intuitive animals know just how to make the most of the Reiki energy, so that it can flow easily to where their illness lies. Read the rest of this entry »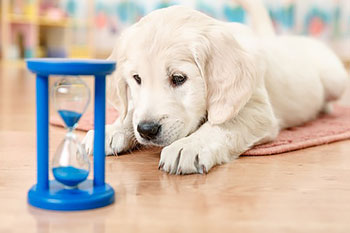 Recently a little miracle came into my life that reminded me of the importance of simplicity, unconditional love, and most of all patience.
Often we feel like we are being pushed or pulled in so many directions in our lives. We are moving so fast, it's hard to find time to just relax, or take time for the sacred, simple things in life. When this happens with me, I know I have to regroup, take some down time, and return to my simple but meaningful rituals and practices.
I am a nature girl, a bit of a mermaid, and an animal lover. I look to these traits to ground and bring me back to center. My husband recently went out to purchase a Boston Fern that I wanted, and came back with a little dog – an English labrador that he found at the fruit stand near our home. Read the rest of this entry »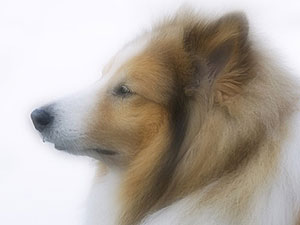 Recently, I found out that my favorite angel is suffering from cancer and was given six months to live. Of course I was devastated and my heart was broken. This dear, angelic friend just happens to have four legs, a sable and white coat… and one blue eye. In her physical form she's a Shetland Sheepdog, more commonly knows as a "Sheltie", but she is also one of the most powerful healing energies I've had the privilege to encounter in this life.
As an animal lover I've always known pets are special and they come into our lives for various reasons. Dogs especially are founts of unconditional love and they give us an opportunity to be guardians of the highest caliber. They are teachers as well as companions, soothing our spirits, lifting our emotions and many times teaching us patience and leadership. They are quite simply extraordinary beings. Read the rest of this entry »