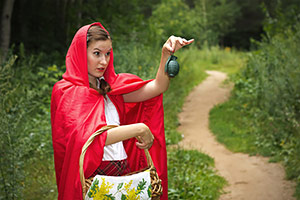 Your hopes, your dreams, your wishes and aspirations, all of your visions for your life are stacked together in your own little basket of hope. I have one. So does my neighbor, and my best friend too. Be it in our minds, or on paper, we all have that little basket of hope. Or one could even go so far as to call it a "bucket list". I call it my "basket of hope". Same difference.
Recently I had the misfortune of coming across a "basket thief" – kind of like a horse whisperer or a dog whisperer, except not nearly the positive experience either one of the above can bring. A basket thief doesn't come to you to whisper in your ear about your hopes and your dreams. They don't even really care about your hopes and dreams. What they do care about is you putting aside said hopes and dreams in order to help them achieve theirs. Read the rest of this entry »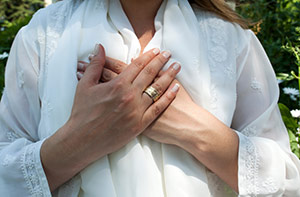 Frequently in my readings these days, I feel my clients are fragmented; rather like jigsaw characters. I describe this as being 'disconnected from the source of their being'. This is a common occurrence lately, as we find ourselves tugged in different directions, striving to multitask, whilst juggling our time and resources. Where did the balance of work, rest, play and sleep go?
We find it hard to accept delays and yet, there are times when we need to be still. Frustration or impatience doesn't help our desired changes to unfold. That situation we are hoping for, or that person we really want to meet, may not be ready for us just yet. Read the rest of this entry »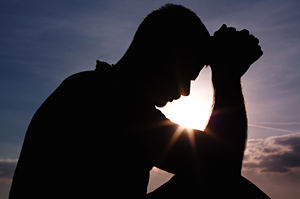 If you are allowing fear to come in to your life it will keep you from really embracing and enjoying life. It is your birthright to be happy.
I would just do one thing to help you through this. Pray. If you can do this a few times a day, it will help you to get in alignment spiritually. This way you can become more aware of those that are on the wrong path and keep yourself away from them. Prayer will also help you to become more connected to those who are on the path of truth and light.
We are living in a world where negative entities are making evil things look hip, and good, and attractive. It's really no secret, most people's eyes are wide opened to the fact that there is a constant war between good and evil going on.  I have to turn off the TV more times than not these days, as I see the forces of evil working on the younger generation. The influence of evil is stronger than ever before. Read the rest of this entry »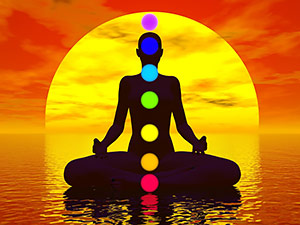 The third chakra, or Manipura, is located just above the navel in the solar plexus. It is symbolized by a downward pointing triangle with ten petals. It is also known as the solar plexus chakra.
The animal totem of the third chakra is the ram and the musical note that resonates with this chakra is "E".
The color of the solar plexus energy center is yellow. It rules the metabolic and digestive systems. The corresponding gland is the pancreas. Foods to stimulate this chakra include bananas, corn, and yellow squash.
Physically, Manipura governs digestion, mentally it governs personal power, emotionally it governs expansiveness, and spiritually, it is involved in all matters of growth. Read the rest of this entry »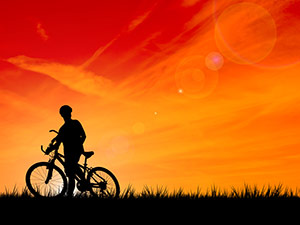 In my senior year in high school I started to have a dream about me being in the hospital. The dream was so disturbing. It always woke me up out of dead sleep. I told my sister about it and she said don't worry, it was just a dream.
As a high school student I was seriously into sports. I was running every day, doing exercises and riding my bicycle all over the place. My big goal was to go on a bike tour with other people who were also serious bike riders, going from Columbus to Portsmouth, Ohio. The trip was 125 miles one way and then you had to ride it back too. This is something I had never done before, so I had to push my body in overdrive to reach the highest level of fitness possible. Read the rest of this entry »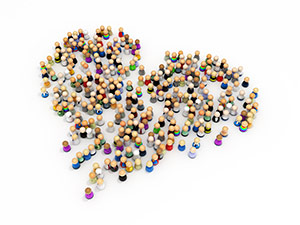 I have been pondering the idea of why during times of stress people emulate each other more. In context of historical or world proportions, what keeps us from being tossed into the fray of the masses to experience all their ideals, emotions and feelings at once, and what keeps us selective when under stress?
As a psychic empath, the most vital tool is  still in trying to be selective in understanding ideas, mass media, ideologies and the emotions that drive them. It is vital to acquire self-esteem away from these masses to individuate, and that often is a lonely path. This is the most difficult, but the most honorable part of being a success: to distinguish oneself from the ideal – the team ideal – and to continue to invent. Read the rest of this entry »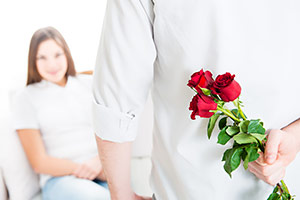 Time and time again I receive calls from clients asking the age old question, "why did my old flame reappear in my life?" My answer depends on what I see, as far as the energy between them goes. Is there something left to be played out? Is it to test your resolve, for there is a reason they left your life. That person being represented to you is asking you "Do you really want this"?  The answers are varied, to say the least.
So many of us mourn past relationships, thinking of the "what if's" What if we gave it more time? What if I didn't say those things? Or done those things? Should I have fought harder? So many questions, and so many "what if's." Read the rest of this entry »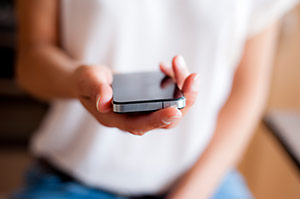 I had an inspirational moment recently when I was waiting at a traffic light. I had a fleeting impression that everyone around me was busy praying. Heads bowed in silent, solemn worship. Then I realized, they were all just looking down at their phones.
We've all heard the rumors about microchips being installed in people's hands, arms or foreheads. We are already doing it with our pets. Taking the next step to humans is not all that far-fetched.
There has also been many prophecies and predictions about this from a diverse spectrum of people, including spiritual leaders and conspiracy theorists. We have even heard it being called the "Mark of the Beast," as described in Revelations in the Bible. Read the rest of this entry »