My Latest Ghostly Encounters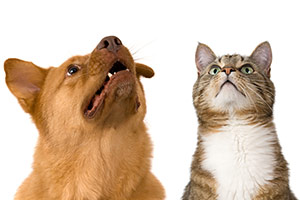 After writing about the missing slipper, and seeing my father in spirit, it seems like more paranormal stuff has been happening around me, including seeing a ghost and smelling odd perfumes. But why?
It's not like nothing like this has ever happened to me before. I had witnessed objects belonging to loved ones who have passed being replaced or moved around, or just disappear several times in the past. My latest ghostly encounter was something very different.
My wife and I has just arrived home, after a very long day running errands and going to the store to get some groceries. We were expecting a very cold spell, which was supposed to hit Ohio that day. It was supposed to last two days featuring below zero temperatures.
Animals not only may appear as ghostly forms, they may also be more sensitive to the proximity of spirits ~ Stephen Wagner
When we walked in the door I noticed that something was out of place. As I was looking around more I discovered that all the dog toys and cat toys had been perfectly lined up… all in a single row on the living room floor. When we are away from the house, we keep the dog and cat toys stored in separate baskets for each of the animals.
Usually the dog and cat comes out to greet us when we arrive home, but on this day they were both missing in action. I called the dog, but she would not come out! We had to go find her and discovered that she was hiding under the bed.
When we experience power blackouts is the only time when the dog will also go under the bed to hide, so this was unusual. I looked at the clock to see if it was blinking and it was fine, so I knew at that time that the house never lost power during our absence.
The cat also looked stressed out when we found her. I could sense that the animals must have seen something that really frightened them for them to act this way.
There are many examples of animals displaying the apparently psychic tendencies more normally associated with some of their human counterparts ~ Dr Rupert Sheldrake
After the animals calm down, I noticed how my dog would keep looking at the ceiling… as if she was seeing something. She was sitting really close to my wife, which told us she was nervous about something.
A a few days past, worrying about the pipes not freezing up, and it seemed like things had calmed down and were back to normal. Then my dog repeatedly started going into the kitchen or looking in the direction of the kitchen, as if something was attracting her attention. She was once again looking up, and walking back and forth, but this time she was wagging her tail. I was able to take pictures when this happened again. I just felt that this time the presence was very friendly, not like when we came home  and the animals were freaking out!
Soon after there was a cookery book we found in an unusual place. It was definitely not out from the night before, because we went out for dinner. I told my wife it could be her grandmother, who loved to cook, or my mother. The cookbook would be their way to let us know they were looking out for us, and that we are now safe.

About The Author: Raymond

Growing up on the streets of Columbus Ohio, Raymond learned at a very young age that he was gifted in many ways, including the ability to read someone's eyes and using a regular deck of playing cards to read the future! His mother was from a Native American family, namely the Black Foot tribe, and his father was German. Raymond discovered that both sides of his family had a psychic legacy. Over the years he has gained additional knowledge from books and by talking to trusted family members. Raymond has been doing psychic reading for others for over 3 decades, and over the years he gained many loyal clients from all walks of life. Visit Raymond for a reading at PsychicAccess.com


This site uses Akismet to reduce spam. Learn how your comment data is processed.