Archive for January, 2011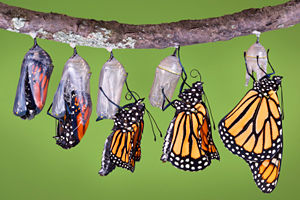 There is a conscious awareness that has been making itself known for as long as time has existed. The ascension shift is here and many of us are feeling it, the more unpleasant aspects seem to be the topic of discussion with many of my clients lately.
Now surfacing are emotional issues that had been restrained for so very long. The ones that have created the same chaos in your life over and over again. The emotions and behaviors that seem to destroy your dreams, your goals or your relationships.
At times some of these emotions and behaviors are in place unconsciously to destroy anything in their path; after all they kept us safe. Or did they? I believed they protected me from impending failure, for it is better in your mind's eye to shut down on your own terms and not anyone else's. Read the rest of this entry »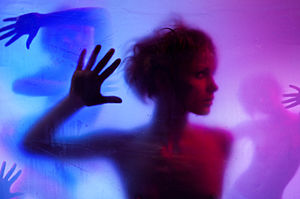 It is generally accepted that we only have five senses, namely sight, hearing, smell, feeling and tasting. But have you ever wondered about the sixth sense?
Believe or not, we all have six senses. There is the normal five, but each of them has a deeper dimension, which is collectively known as the 'sixth sense'.
When someone close to us crosses over to the other side they use our sixth sense to let us know that they're still around. Not only do they do this to let us know that they are in a better place now, but also to reassure us that they're thinking about us. Read the rest of this entry »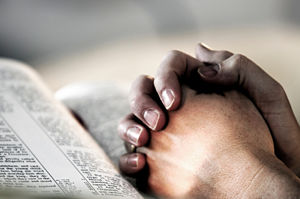 Nature always inspires me to think deep thoughts. I often find myself really pondering things that maybe I wouldn't have, had I not taken a moment to stop and look out my window.
I was thinking about the changing of the seasons today. Change is all around us constantly.
Consider what we hear daily. We say things like "nothing stays the same" and "it's a change for the better", or "change is inevitable". There is also the popular phrase "don't be afraid of change". With so many things changing around us, isn't it a wonder that we have a never-changing God? He also gave us his unchanging Word in the Scriptures, for us to learn more about Him. Read the rest of this entry »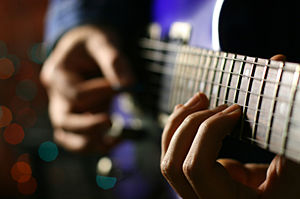 My husband is a drummer in a local band and I occasionally go to his gigs with him.  The other two members of the band are Robbie, front man and lead guitar, and Tim, bass guitar.  Their partners, Norma and Jackie, usually go to most, if not all, of the gigs.
As an empath I'm pretty careful where I go, because the noise, lights and sensory input is quite a lot to handle. I usually sit quietly in a corner, where I'm not in anyone's way and where I can just observe people.
The band sometimes plays at a place called The Wine Cellar and one night I decided to go. The history of the bar is rich, colorful, unusual and fascinating. The building was erected in the late 1800's, when the railroads were first established, and it served as a speakeasy until prohibition was over. Read the rest of this entry »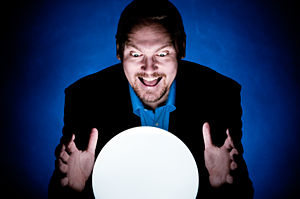 The year 2011 has kicked off with yet another batch of psychic predictions from all over the globe. It has become an annual tradition to predict as much doom and gloom as possible, and this year the custom was once again upheld with much enthusiasm and zeal.
The usual depressing prophecies and upcoming disasters were numerous this year, coupled with some mindless trivia about celebrities and movie stars. Why? Because bad news and gossip sells. It is what most people like to hear and it is what most people like to fear. Scientific studies have shown that people prefer bad news in the media. They find it more interesting, respond to it more often and remember it much longer. They also pass the news on to others at a much faster rate. I guess it is in our nature, because knowing the bad news before everyone else might just give us a better shot at survival. Read the rest of this entry »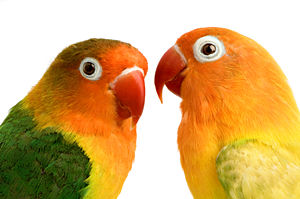 Being a psychic reader for over thirty years, I am still sometimes surprised by the questions some clients ask me.
A few years back a friend of mine asked me if I could do her a special favor. She had these two birds that were like children to her. They were very sick and she asked me to do a reading on them.
I had never done anything like this and honestly told her so. I did not consider myself a pet psychic at the time. But she insisted. She was very, very concerned about these two birds. The vet called her earlier and told her that he really believed that there was no chance for either of the birds to survive the night. Read the rest of this entry »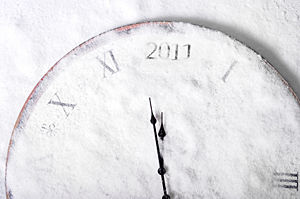 The holidays have come and gone, and we are all back in the saddle again. Life goes on.
I am looking out of my window from the warmth of my living room. I see the snow coming down and blanketing the ground and trees. It is really making everything look so beautiful.
What was once muddy and dirty looking is now blanketed with white snow, making everything look so pure, new and refreshed. We now get to see the landscape with a clean new slate of snow, much like the brand new start to another promising year. Read the rest of this entry »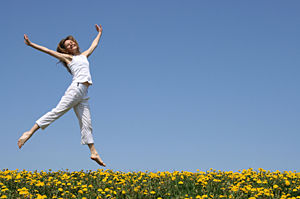 I've met many people in my years of working as a psychic advisor. There are none that left a major impact on me.
However, a young lady named Dana did many years ago. Her message stands as true today as it did when I first met her.
And so off it is we go, into Dana-land. I don't know about you, but any Dana I ever met always lived in his or her own land which was known as 'Dana-land'.
This particular Dana lived in a land like no other. Her land was in a room at an Intensive Care Facility. It was the kind of place where you go when there is nowhere else to go, and when there is no-one else to take care of you.
You see, Dana had been hit in a head-on collision with a truck on her sixteenth birthday and was in a persistent vegetative state, with no prognosis for recovery. Read the rest of this entry »