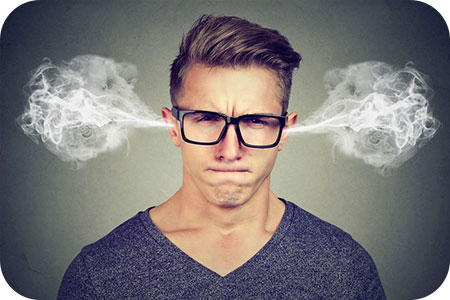 When people 'handle' me, it makes my skin crawl, literally. Why do people feel the need to 'handle' others? What is the difference between say being diplomatic with someone, being professional, or having boundaries, all of which are healthy behaviors, compared to 'handling' someone? The simple answer is energy.
Handling someone means you are a closed book, you have an agenda with a person and you want to accomplish that agenda, whether it is to get something from the person or to make that person go away (without you simply setting a boundary or being honest).
People who 'handle' others often do not know that is what they are doing; it is their unconscious 'go-to' behavior, their norm. Some ways of discovering if you are handling versus relating to someone, is to look at your other choices.
You may not realize that addicts always need handling. So, if you are an addict (of any kind — drugs, alcohol, sugar, sex, anything you feel compelled to do in excess), or if you tend to date, marry or make friends with addicts of any sort, you are more than likely someone who 'handles' others, as well as yourself. A handler type person will choose addicts often without realizing or admitting to themselves that they are an addict, because addicts do in fact need to be 'handled' until they come out of denial and start to participate in their recovery.