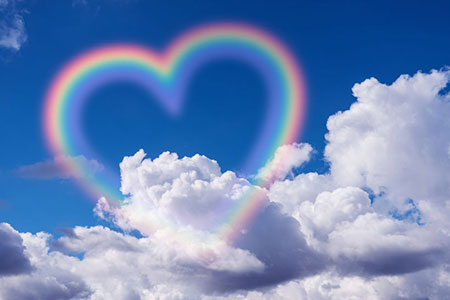 People tend to make spirituality much more complicated than it need be. God's Love is pure and God's Love is uncomplicated. I's supposed to be easy to live with the simplicity of God's law. Unfortunately it is not for most of us.
God's only law is Love. And this Love is much stronger than, and very different from, romantic love, family love, friendship love, and even stronger than parents' love for their children.
Many people who have had Near-Death Experiences (NDEs) have experienced a few moments of God's Love. They usually return to this life remembering that incredible feeling of total bliss. I had that experience myself a few years ago.
I had lost consciousness in my apartment. My son came to visit, but I didn't answer the door. The ambulance was called and I was taken to the emergency room. I had been pronounced dead, no signs of life, then I remember hearing someone screaming. It was my son. The doctors told him I was gone. But, he called for me and eventually I did come back. There was a television on in the room, and the nursing staff heard me 'talking to the television?' They ran over, examined me, hooked me up again to all kinds of medical equipment, and I spent two weeks there.
During that time I felt the unconditional love of God all around me. It was deep and profound. It surrounded me, and streamed through my very being. I can't really explain how deep and powerful God's Love is, but I have never experienced anything else like it. I do wish I could feel it again.