potential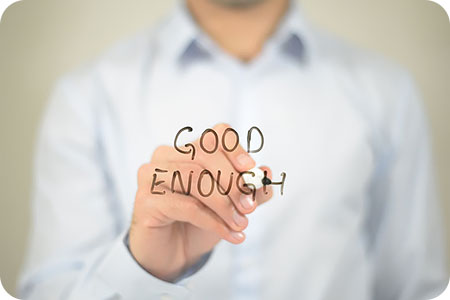 People who go around trying to be perfect, or aim to "live up to their maximum potential" seldom seem to be happy. Neither do they appear to be living fulfilling lives. Their constant striving to achieve or maintain perfectionism seems to take the joy out of their lives.
Spirit inspired this chain of thought in me as I remembered three psychic readings that I did recently. The theme of perfectionism and potential had a profound effect on all three of my clients' lives and or their loved ones. With their permission I am briefly sharing their stories here.
The first client called me upset, because she felt she had ruined their holiday stressing about wanting to make everything  perfect. Not only did she take the fun out of it for herself, but for everyone else involved.
I connected with Spirit and received this message for her: "Doing special things like making Easter eggs and cooking Thanksgiving dinner should be enjoyable. Some people will like it, and some people won't. Next week no one will remember. Learn to enjoy these activities more, and just go with ebb and flow. Spirit then  also offer tools she can use to help her relax. Continue reading →
Posted in

Afterlife, Children, Life Design, Love & Relationships, Mediumship
|
Tagged

adversity, anxiety, challenges, dogma, energy flow, family, fear, fulfillment, guidance, happiness, holiday, imperfection, inner peace, joy, life lessons, memories, parenting, parents, potential, regrets, religion, self-belief, self-love, self-realization, self-worth, spiritual messages, stress, suicide, worry
|
Leave a comment