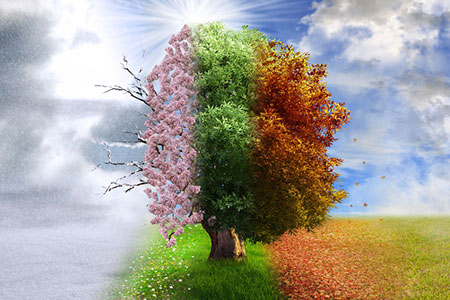 Changes can happen at any time in your life. It is often spontaneous, but it can also be triggered by major life events, such as the loss of a partner, spouse, or anyone that you love or care about. Whatever it may be, change is what we're hit with in these times, and it can be so scary.
We often fear change or moving on. We enjoy changing our environment or lifestyle, or letting go of the memories, but change also has so many possibilities! Sometimes it's actually what you have been waiting for, but we hold ourselves back.
No matter how much you try to avoid it, or fear it, change is constantly taking place in and around us. Our souls are always evolving, whether we want it to, or not. We must embrace this and open ourselves to it, because change can be very positive. For example, when you know that you must leave a bad relationship, because it is toxic, or when you need to move out of a home to downsize, because it makes better financial sense.
Starting over, making new friends, being happy, this is all part of change. Sometimes we have to learn to let go of things, to have more meaning and happiness in our lives. No one should ever force you into change against your free will, but many of us also try to prevent change from happening, keeping things the way they are, because it is convenient. But then they don't grow personally, neither do they spiritually evolve.