Published
October 4, 2019
|
By
Isadora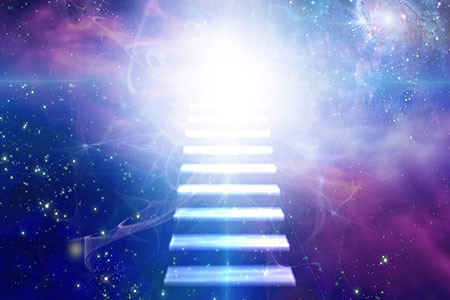 After the passing of a loved one, many people turn to psychic mediums for confirmation that their deceased loved ones have transitioned safely into the Spirit realm.
Typically, during a mediumship reading our deceased loved ones will relay evidence through the psychic medium to prove that they are the ones communicating from the Other Side. This may include references to jewelry, or other personal possessions, they have left behind; mentions of the things they enjoyed while in the living; places they used to love going to; shared family memories; as well as very specific personal information, like their first or last name, date of birth and passing, and so on.
It's always very rewarding to create this psychic link to connect with a deceased loved, because much information can flow through in such a short amount of time. Sometimes our loved ones offer guidance and advice to better our lives, and even predictions about forthcoming events in our lives.
Some mediumship clients are concerned that they did not get the opportunity to say goodbye, or show their love and gratitude to a loved one while they were still in this life. Some clients are also curious about opinions their deceased loved ones may have regarding current issues in their life.
For example, if there is family conflict about an inheritance, they may want to know how the deceased loved one feels about it, and what advice they may have to offer on the matter. Most of the time the departed loved one will encourage the family to strive for peace, compassion and forgiveness, but the rest of the decisions are usually left up to those in the living.
The material things we are so attached to in this life, are typically of no interest to our deceased loved ones. They have moved on from this material world, and have more important matters to address when they communicate during a mediumship reading. Our deceased loved one want us to know they're okay, but in my experience what seems to be most important to them is our spiritual growth while we are here. I can't be sure of why this is, but it seems to have to do with lineage work.
Posted in

Afterlife, Healing, Life Design, Mediumship, Paranormal Phenomena, Psychic Readings, Spirituality
|
Tagged

Afterlife, communication, crossing over, death, evidential mediumship, family, growth, guidance, Healing, Heaven, Life Design, life lessons, life review, medium, mediumship, mediumship reading, personal growth, psychic medium, relatives, self-awareness, self-empowerment, signs, soul growth, spirit communication, spirit contact, spiritism, spiritual awareness, spiritual guidance, spiritual insight, spiritual messages, spiritual realm, spiritualism, The Other Side, unconditional love, visitations, wisdom
|
Leave a comment