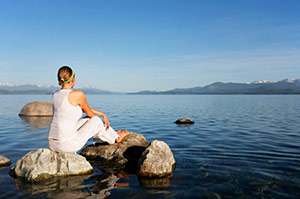 The benefits of solitude are many and can make a profound change in your life for the better. You can live a life full of happiness, clarity and fullness. When you do not make time for quietness and the wonderful inner stillness that solitude brings, life can get quite chaotic. It can make you nervous, anxious and prone to worry, and all the other negative emotions that can inundate our lives.
In my previous blog I encouraged you to take my solitude challenge. If you have not started yet, now is the time to do so! If you have started adding some moments of solitude into your daily routine, you should have experienced the effect of it by now. Some of the benefits you may have experienced may include any, or all of the following: Read the rest of this entry »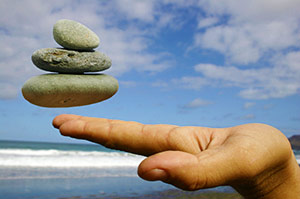 I have been doing psychic readings for many years now, and some of the insights I have attained in my sessions with clients I have used in my personal life.
One of these spiritual messages came from only three words that identify a positioning in how we view and interact in our lives, namely Victim, Observer, and Creator. These are three modalities that affect our lives and are related to how we view the world.
We all manifest each of these modalities in different areas of our life, but my main goal, and the goal for all of my clients is to allow them to reach the Creator level in all areas of their life. Read the rest of this entry »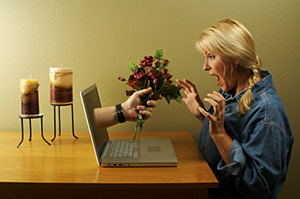 I know I may tend to sound somewhat old-fashioned starting my paragraphs with 'with the advent of social networking' yet now due to the new venues and a myriad of platforms open to us, people are now no longer is in the dominion of linear  and logical dating patterns.  This all changed within five years. Even texting only became popular in the last few years.  So unless you are younger than five years of age, you may disagree with me.
I don't mean to comment on it on a moral or emotional level, but more on the level of confusion it can cause for my clients, the rebounding both between them and the exes that miss them, the past loves they miss, the new and the interim loves, the potential dates and the casual conversation– and as friends and in support of each other we have to remain flexible and understand our new era as being in-between and busy,  a multitude of relationships and people. Most of them we must humor, tolerate, excuse and entertain. Read the rest of this entry »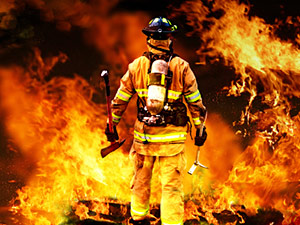 There are many people who touch our lives every day, often without us knowing this. Too often we forget to thank these people for the sacrifices they make on our behalf. We all serve in our own special way, but some deserve to be thanked more often than they are. They deserve our appreciation and gratitude.
There are those who serve in the military, and the parents of those sons and daughters who chose a career as protectors of the nation. They are out there to put their lives on the line to keep our country safe. And when you get a call from a mother or father who is sending their child a care package, of stuff we are so used to having here at home, it reminds you how privileged we all are.
Then there are also those ordinary people who put their lives on the line when there is a fire or when others need to be rescued. Many of my clients are volunteers who do this work without compensation. They work for free because they want to contribute to their communities. Read the rest of this entry »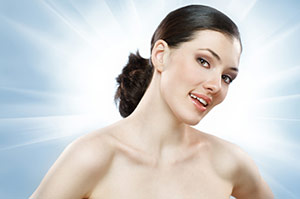 If anyone were to ask me what the highlight of my life has been thus far, I would not even need a nanosecond to think about it. It is the easiest question I could ever answer. The most profound moment for me simply was the day I discovered the true power of authenticity. It was the day I discovered me.
Since that day, the quest for authenticity has completely altered my life. Like a Columbus of the heart, mind and soul I have hurled myself off the shores of my own fears and limiting beliefs, to venture far out into the uncharted territories of my inner truth in search of what it means to be genuine and at peace with who I really am. I have been abandoning the masquerade  of living up to the expectations of others and have been exploring the new horizons of what it means to be truly and completely me, in all my amazing imperfection and most splendid insecurity. Read the rest of this entry »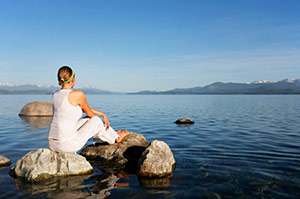 My clients are always asking me how it is I'm always so positive and upbeat every time they call for a psychic reading. They always tell me how it has a way of rubbing off on them. I love hearing this! I know I have the gift to heal energetically.
Do you experience a sense of lack in your life, or the presence of negative energy, or maybe you recently experienced the loss of a loved one? If there is anything that you may be dealing with that is causing dis-ease in your life, then this series of blogs are just what you need. I invite you to take my Heaven On Earth Solitude Challenge. Try it for the next week or so, or until my next blog in this series, about the benefits of solitude, gets posted. You can then, at that time, compare some of the benefits you gained in your own life with those that I have experienced in mine. Read the rest of this entry »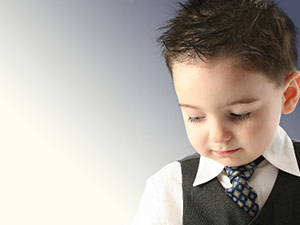 My six year old grandson, Dax, is a gifted child far beyond his years. I've started keeping track of the incidents with him when it became apparent that what he was saying and doing needed to be documented.
Dax has the eyes of a hundred year old man, and the knowledge of the ages within him. He spends time with various members of the family, who all have different belief systems which they have shared with him. He talks about God, fairies, ghosts. He really wants to see a ghost, not knowing that he already has. In his mind a ghost should have a white sheet over its head with two holes for eyes. I must admit that I have never sat down with Dax and explained to him what Grandma does for a living. He listens to me doing readings for people all day – it is the norm here. I always plug in a headset when listening to any type of paranormal radio, or psychic podcast. Read the rest of this entry »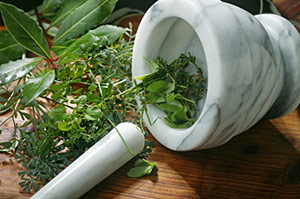 The past two years I have turned increasingly to herbs for natural healing. A good friend told me about herbs and how they help her family and I begin to do research. Soon I started taking herbs and have had excellent results.
Herbal medicine has gone from alternative to mainstream. The proper use of many common herbs (some of which can be easily grown at home) can help keep you healthy. Try herbal infusions in teas, lotions and soaps to see what works best for you.
You may not know the many uses for these common herbs and plant extracts, so I have compiled a list of those I often use in my personal life:
Ginger – known as the "Universal Medicine" in Ayurvedic tradition for its many uses, including anti-nausea and motion sickness, digestive aid, and circulatory aid. It can be consumed in powder or fresh form. Read the rest of this entry »