I Thank You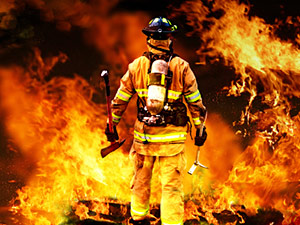 There are many people who touch our lives every day, often without us knowing this. Too often we forget to thank these people for the sacrifices they make on our behalf. We all serve in our own special way, but some deserve to be thanked more often than they are. They deserve our appreciation and gratitude.
There are those who serve in the military, and the parents of those sons and daughters who chose a career as protectors of the nation. They are out there to put their lives on the line to keep our country safe. And when you get a call from a mother or father who is sending their child a care package, of stuff we are so used to having here at home, it reminds you how privileged we all are.
Then there are also those ordinary people who put their lives on the line when there is a fire or when others need to be rescued. Many of my clients are volunteers who do this work without compensation. They work for free because they want to contribute to their communities.
Unselfish and noble actions are the most radiant pages in the biography of souls ~ David Thomas
Where I live we have many volunteers for the fire and police departments, and every time I go by the fire station I can see them waiting and ready to serve. Seeing them there gives me a sense of safety and security.
I also have clients who are medical professionals, including doctors and nurses. They go to work every day to assist us in having a better quality of life. There are also the professors and teachers who educate our youth. Young people are our future and these educators hold it in their hands.
How about neighbors who are concerned about the person next door? We often get stuck in our everyday world issues and our own needs that we seldom step back and recognize that the person next door may need our support or help.
I am also appreciative of the senior citizens in our communities who could be enjoying the golden years of their lives doing nothing at all, yet they are serving as volunteers in our local hospitals and food banks. They are taking time out to help others.
I wish to thank every person who touches my life in this way each day. Thank you for what you do for your country, and your charity within your communities. Without you the world would be a very different place. Thank you.

About The Author: Raymond

Growing up on the streets of Columbus Ohio, Raymond learned at a very young age that he was gifted in many ways, including the ability to read someone's eyes and using a regular deck of playing cards to read the future! His mother was from a Native American family, namely the Black Foot tribe, and his father was German. Raymond discovered that both sides of his family had a psychic legacy. Over the years he has gained additional knowledge from books and by talking to trusted family members. Raymond has been doing psychic reading for others for over 3 decades, and over the years he gained many loyal clients from all walks of life. Visit Raymond for a reading at PsychicAccess.com