Published
June 13, 2019
|
By
Shani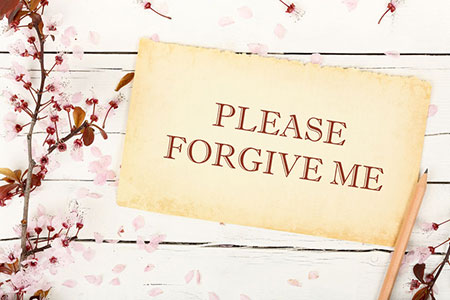 Departed loved ones have come through to me many times over the years with a message of apology for how they treated me, or one of my clients. There is typically a common thread in these spirit messages: they didn't know better at the time, but they do now, and they now see things differently. With the apology usually also comes great regret and remorse, acknowledging the pain they caused us.
For anyone who has been on the receiving end of abuse, I have come to believe that there is also a lesson in this. For me, the lesson has been learning to love myself. I was a people-pleaser for most of my life, and to some extent this is probably still the case, but there is a lesson in this too, in learning about self-love and learning to put my own needs first. My experience has been instrumental in enabling me to identify with others, and, in turn, I have become more able to help others the best I can.
I love the teachings of the spirit guide Emmanuel, as channeled by the late Pat Rhodegast. Emmanuel says, "If we were not meant to have done something, we would not have, but that it was all appropriate at the time." I seem to recall his teachings stating that this does not mean that we should condone the harsh treatment of others.
As adults, we have more choices, but when family and loved ones treat us harshly, we often hope that things would get better, or that perhaps they were just having a bad day. I personally would do just about anything to please them, desperate to get their approval. Others often commented on and in hindsight they were right, but I would continue to hope.
Posted in

Afterlife, Healing, Mediumship, Psychic Readings
|
Tagged

abuse, acceptance, Afterlife, bereaved, channelling, choices, compassion, crossing over, death, evidential mediumship, forgiveness, Healing, inner peace, medium, mediumship, mediumship reading, memories, pain, psychic medium, release, resentment, self-acceptance, self-compassion, self-help, self-love, spirit communication, spirit contact, spiritism, spiritual messages, spiritualism, suffering, The Other Side, trauma, unconditional love
|
Leave a comment