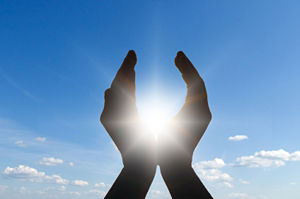 The following prayers are some of my favorites to use during psychic readings. The original authors are unknown. Try them yourself next time you get a reading from your favorite psychic.
Prayer A
The Light of the Divine One surrounds us
The Love of the Divine One enfolds us
The Power of the Divine One protects us
The Presence of the Divine one watches over us
The Spirit of the Divine one is within us
Wherever we are the Divine One is.
Prayer B
Highest God Level Guides and Relations
of all the Seven Directions come and be
with us. Guide us, protect us. Heal us.
Teach us. Use us as an instrument for your
good and peaceful work.