I Am Responsible For Me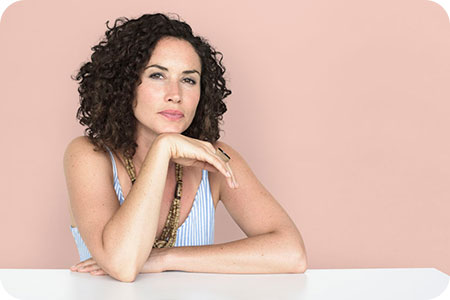 We all make mistakes. Each one of us has looked back on our life path and thought, if only I could go back and change it.
I wish I would have bought that house while it was still available at a lower price, because I would be on easy street by now. Or if I could go back and take that amazing job, which I did not realize was so wonderful at the time, due to my youth and inexperience, I could have retired with a huge pension and many benefits by now.
One of the biggest regret that comes up quite often, is wishing to go back and tell relatives and friends that we love them… before they passed away so unexpectedly. I have so much to say to them right now, I wish I would have said it then.
My favorite saying, and yes, I am guilty of this myself: if I could go back to my teens with the knowledge I now have as an adult, I would change the course of my life and do things differently.
Yes, it would be nice if such a magic wand or time machine was available to us, so we could travel back and start over. However, truth be told, in our youth, we probably would have done the same things again. The knowledge I have now, is because of the life lessons and mistakes that I have made. My errors and poor decisions created who I am today!
Am I perfect? Heck, no. Do I still mess up? Oh, yes. However, do I carry the things I messed up in my backpack of hardships, or do it let them fall to the ground and return to Mother Earth, and not let them move forward with me?
You must take personal responsibility. You cannot change the circumstances, the seasons, or the wind, but you can change yourself. That is something you have charge of ~ Jim Rohn
I hold myself totally accountable for my life, my past, my present and my future. I alone am in charge of my reality perception, whether it be good, bad, excellent, or horrible. I am responsible for me. This resonates with me on such a deep level. Yes, I am responsible for me.
In love, no one forces me to stay with someone that hurt me, or who doesn't love me like I love them, who does not respect me, or laugh with me. It is a choice. I am responsible for my choices in love.
In career, no one forces me to stay in a job where the boss disrespects me, treats me different than the other employees, or where the other employees bully me. I have options and I have a voice. I am responsible for me and the choice I make to stay, or leave and find something better. I am responsible for my employment choices.
In health, no one forces me to eat and drink to excess, or do those things that are not feeding my temple that is my body. I am responsible for the choices I make and what I put in my mouth. My health is a reflection of how I treat my temple. Am I getting enough sleep at night? Am I eating the right foods to nourish me? Am I spending time daily in mediation or quiet time in nature, to nurture my soul? Am I working on my mind, body and spirit every day, even if only for a few minutes? Am I giving myself permission to care for me? I am responsible for my lifestyle choices.
The choices we make in life affect every aspect of our life. I am responsible for me, however I am also responsible if my actions or inactions, hurt another person. What I have done in my life, cannot be undone. However it can be forgiven or dealt with by simply changing what I do from this day forward, and knowing that I choose not to repeat the same mistakes. It is not always easy, however it is necessary to live life to the fullest.
Personal responsibility is not only recognizing the errors of our ways. Personal responsibility lies in our willingness and ability to correct those errors individually and collectively ~ Yehuda Berg
Remember as you reach the end of each day, to give thanks for all the things that went right and also give thanks for all the things that went wrong. Those things that went wrong will make you stronger and those things that went right will also give you a sense of pride. Your angels and guides stay with you no matter what the circumstances around your life. They cannot intervene without permission, however they will answer you if asked a question in a subtle way.
So become silent… and listen. Make your choices wisely and with thought. Think before you speak. If what is coming out of your mouth is going to hurt another person… then choose to remain silent. If what you are to speak is going to lift another up, by all means, speak encouragement unto them. Remember that what you put out will come back on you in some way. I choose to speak encouragement, love and respect to others. I am responsible for my words and deeds.

About The Author: Sheri

Sheri is an international psychic and angel reader who provides clear answers on finance, career, relationships, manifesting your dreams, and working-out the kinks of life. Since 2004, Sheri is the owner on an International Spiritual Healing Centre where she runs her Reiki practice - either working on clients or teaching them the levels of Usui Reiki. She utilizes her office space for readings that are conducted via mail, phone, chat or live. Since 2008, she's honed her gifts on various psychic service websites, where she's provided telephone, chat or email readings. She also works on a spiritual network for people who have suffered horrific loss, applying her own first-hand experiences with such tragedies. Sheri's work has been described as honest, compassionate and life-transforming and she would like to see all of her clients soar free to a higher level of spirituality and growth, and exponentially change the world to the best it can be. You can get a psychic reading from Sheri at PsychicAccess.com.