Turbocharge Your Manifesting Ability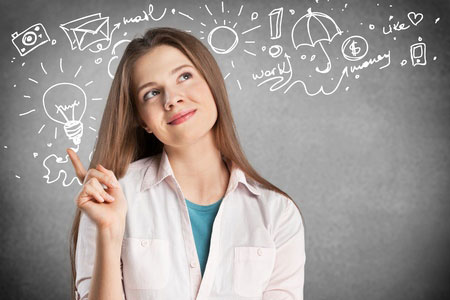 Feel like your life is well overdue for an upgrade? You are not alone! There was probably a time when that job promotion, new home, new relationship, or whatever else had you motivated and excited, turbocharged your manifestation abilities. And things happened for you.
Sadly, however, dreams can fade and novelties wear off, thus resulting in us having limited expectations, and therefore less cosmic pulling power! The good news, however, is that there is a lot we can do about it. Spirit teaches that we need to pay regular attention to our dreams to help them manifest.
Furthermore, we are where we find ourselves today due to decisions we have made in the past, which may or may not have appeared significant when making them. For example, we make habitual decisions about the drink and food we consume, the invitations we accept and extend, the exercises we do (or don't do) and the friends and relationships we have, or otherwise. These choices, which may have seemed somewhat insignificant at the time, have since resulted in us living with certain challenges, jobs and careers, friendships and relationships. These are all manifestations which we would not have had otherwise, for better or worse. In essence, every decision we make leaves an imprint in our life history, so we have to be incredibly clear as to what we want to arrive at a positive destination. Consider the following steps to help you manifest an even happier life.
If you will let your dominant intention be to revise and improve the content of the story you tell every day of your life, it is our absolute promise to you that your life will become that ever-improving story ~ Abraham-Hicks
Try Something New
Let's face it, we all get caught up in both physical and emotional ruts from time to time, do we not?  New experiences, however, as we do not know what to expect of them, encourage us to be more in the present. So, why not switch off from your everyday routine and change your hairstyle, review the make-up you use, try a new exercise class, listen to different music, or start visualizing or meditating if you have not done so before.
Should you feel tempted to choose a more comfortable option, ask yourself instead which new experience you may find more stimulating.
Create Some Space
It is important to note that nobody's dreams can fully manifest if their mind is cluttered, their schedules tightly packed and environments littered. Yes, we all lead busy lives, but extreme busyness can become the very enemy of creativity itself, which requires us to be fully in the present and not the proverbial hamster on the wheel, where our minds are on autopilot and the outcome completely predictable.
While to-do lists have their place in an extremely busy society, your higher self cannot be heard if your mind is constantly on every objective written in that list. It is imperative therefore that you keep your thoughts clear with meditation and relaxation exercises, your body clean with a nutritious diet, and your emotions healthy from self-nurture. Don't forget your environment, however, as a good physical decluttering in itself can help us to feel less stressed and anxious, enjoy enhanced inner peace, and so manifest our dreams with greater ease.
Be A Life-Long Learner
Spirit teaches that learning is a life-long process that allows us to retain an open mind and develop into alert and flexible human beings. Even if we were to learn one thing per day or perhaps just once per week, the benefits would be considerable.
However, we must not be afraid to ask for help when necessary, to cut through any learning blocks, empower ourselves and form better relationships with our fellow man. After all, the very act of reaching out can be most empowering. However, should that help not be immediately to hand, then we can always turn to modern technology for assistance, such as webinars, online workshops or, if you choose to seek out help closer to home, an evening class should do the trick!
Since belief and faith are mental attitudes, no external condition whatsoever can hinder us from thinking independently of our present circumstances and thereby creating a new set of situations more nearly molded after the heart's desire ~ Ernest Holmes
Review Your Dreams
Dreams should not be reviewed once a year, like on New Year's Eve, but on a more regular basis. We should not, teaches spirit, put off working on our dreams until we are in better shape, have our finances in a healthier place, the kids have flown the nest or, we are in an ideal relationship. No. We should grab that vision board and review it, check in with it, and add to and delete from it as is necessary.
We also need to ask ourselves whether our dreams are large enough to motivate and excite us, or even whether they are our dreams anymore, or simply reflect the needs of society or those in our circle of influence. It is okay, says spirit, to dig really deep within ourselves to arrive at the truth, and question as to whether or not we have watered our dreams down to such an extent to appear to be acceptable to others, and realistic to ourselves. If so, that is not the way to go as our dreams should excite us, motivate us and even scare us (a little) so we can grow into more empowered individuals.
Reach For Herbal Help
We can glean a lot of help from the herbal kingdom in our quest for dream manifestation. The spicy herb Cayenne, for example, helps to ignite one's very soul should it have become stuck in a particular cycle of growth. Agapanthus can help to instill both strength and courage within, so you can reach your highest potential.
Feel like you have come off your original path? If so, Wild Poppy can be a real ally by helping you become more inspired and seek out newer and better directions for yourself. Perhaps you feel the need to let go of past conditioning and embrace some new beliefs? Should this be the case, then Malachite can be a real aid, as well as helping to develop compassion and increasing one's ability to heal.

About The Author: Lucinda

Lucinda is a highly trained Intuitive and Empath, living in a beautiful village in North Yorkshire, England. She possesses the rare gift of understanding a client's personal pain and has been through many challenges, herself, which has only made her stronger! It is both her calling and her happiness to help those in need. And whenever she needs a little help herself, her Guides are always there to assist in her development and provide clear interpretations for her clients. Prediction has always been a great tool she could count on to accurately foretell events, but Lucinda also draws on her expertise with Dream Interpretation, Numerology, Angel Cards, Law of Attraction and Life Coaching to provide full and detailed solutions to any problem. A member of AMORC and Beyond Freedom Evolution, she provides inspiration, education and personal support for spiritual development. If you'd like answers or want to attract your desires, you can find Lucinda at PsychicAccess.com.